September is here and that means the celebration of all things fall, including Oktoberfest! This month, you can taste an amazing twist to the classic, delicious taste of the traditional Gold Star Chili Cheese Coney – the Wurst Coney Ever!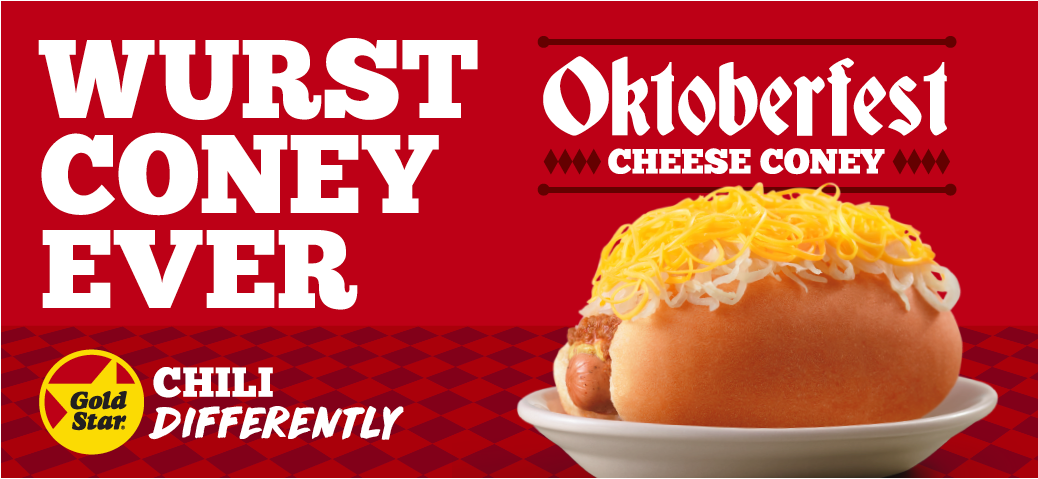 The Oktoberfest Cheese Coney is pretty awesome:  A freshly steamed bun, a mini-bratwurst at it's brat-best, a touch of spicy brown mustard, a ladle of the famous Gold Star Chili, a pinch of sauerkraut, and a pile of deliciously soft shredded cheddar cheese.
We recently visited our local Gold Star Chili location at Xavier University and was amazed at just how much of a "Oktoberfest" environment they have created in the restaurant.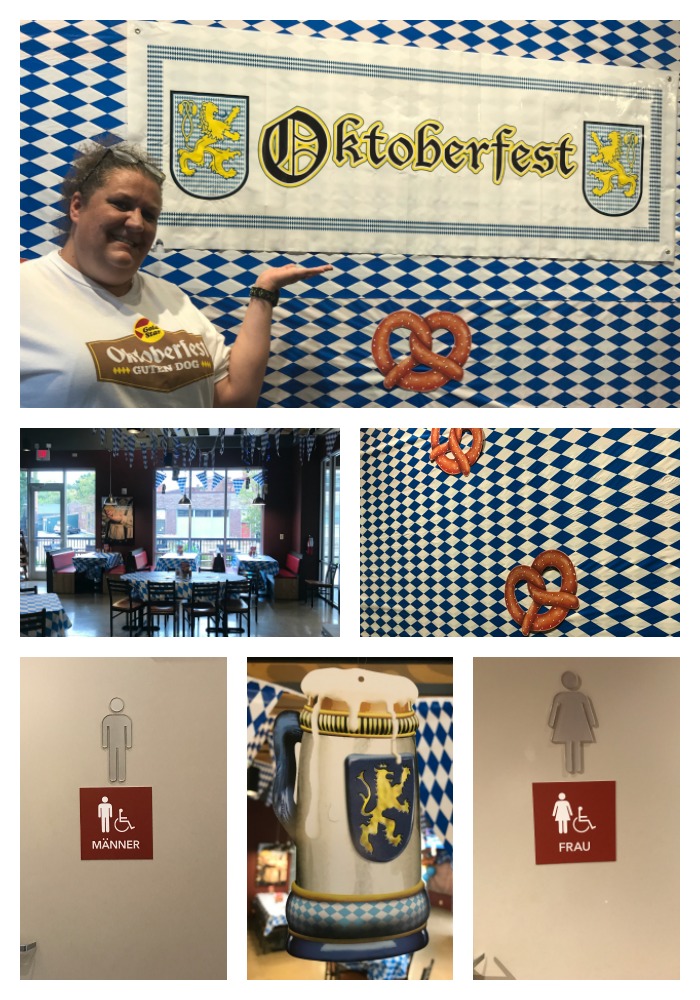 Readers and guests were invited to join us for an evening of merriment and fun and the chance to try the Gold Star Oktoberfest Cheese Coney for themselves, just to see how delicious it is.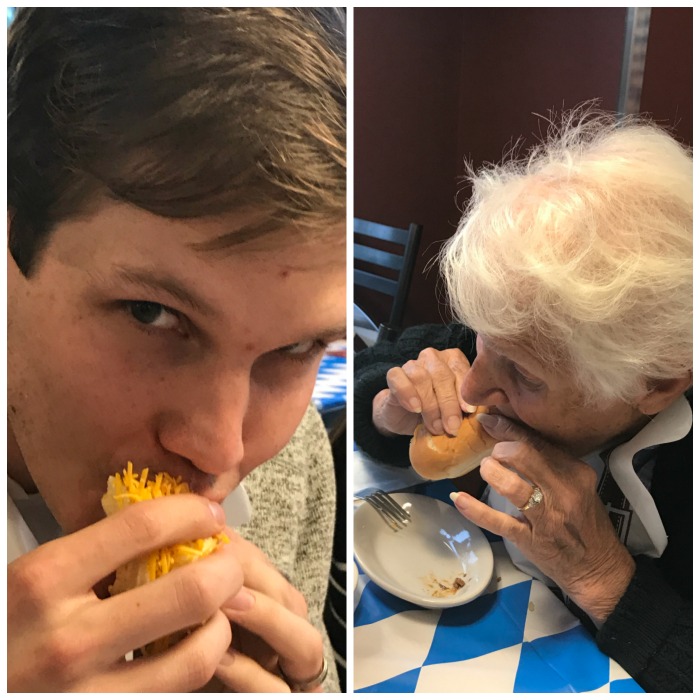 Everyone was amazed and delighted in the spicy and savory flavor of the Oktoberfest Cheese Coney. With the added touch of sauerkraut, it gives it the perfect seasonal flavor.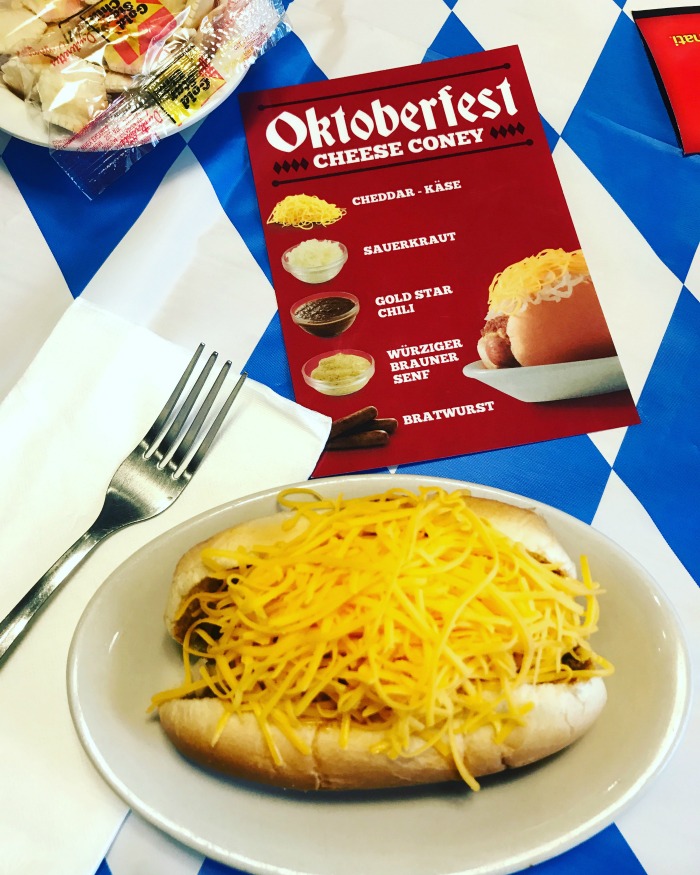 We gathered together and enjoyed some great food and fun photo op moments with the props available to really get into the Oktoberfest spirit.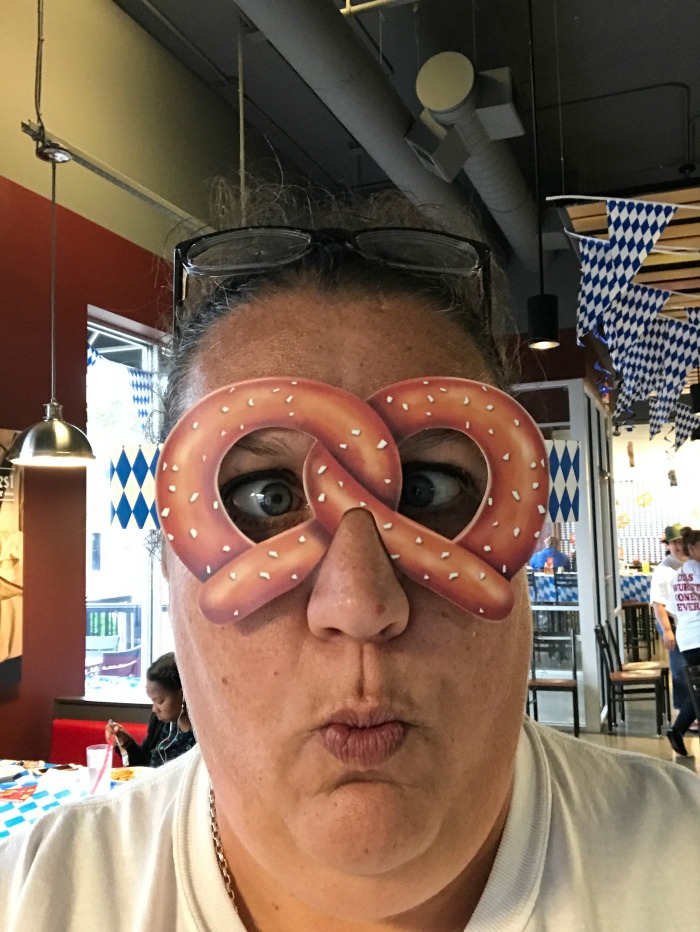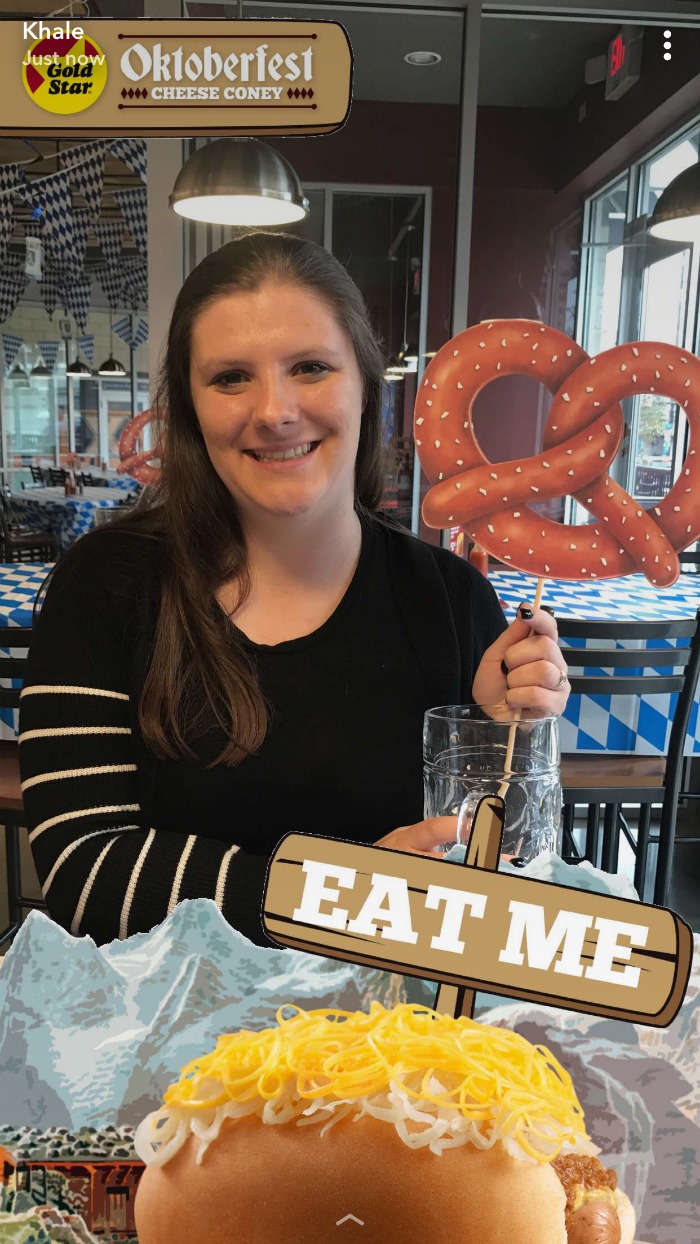 You too can enjoy this delicious coney for a limited time. From now, until October 1st, the Oktoberfest Cheese Coney is available at participating Gold Star Chili locations. Get into the holiday spirit and visit a Gold Star Location today and "Versuche das Wurst Coney Ever" for yourself and see how delicious it really is.
Be sure to stay connected to Gold Star Chili via social media for their latest product sales and information.
Want the chance to try the coney for yourself? Gold Star Chili is sponsoring a $25 Gift Card Giveaway so you can try the delicious Oktoberfest Cheese Coney. Giveaway is open to US residents, ages 18+ and ends on October 1st. Enter below for your chance to win!