Freshpet®, Inc, the first and only maker of fresh, all natural, real food for pets, debuts exciting new freshly prepared meals for cats.   For the first time, Walmart in West Palm Beach will offer an expanded line of Freshpet® cat meals, all found in the "purrfectly" sized refrigerator located in the dry cat food aisle!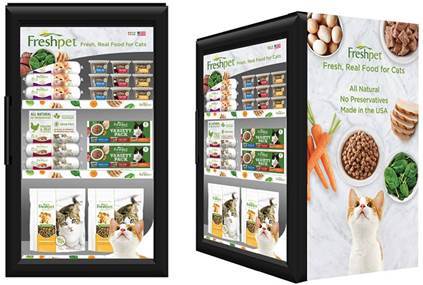 Unlike traditional dry cat food, every Freshpet® recipe starts with moisture rich, high quality poultry, meat or fish which helps provide cats the natural hydration they need.  Cat's tend to have a natural low-level thirst drive and Freshpet® products were made to retain high levels of moisture and provide natural hydration.  All the healthy, protein-rich Freshpet® cat meals are grain free and made in the USA  using only the highest quality natural ingredients. Freshpet® believes all pets deserve to benefit from eating fresher, less processed foods just like we do to stay healthy. And they've heard from thousands of pet parents who have seen their pets become happier and healthier due to a fresh diet.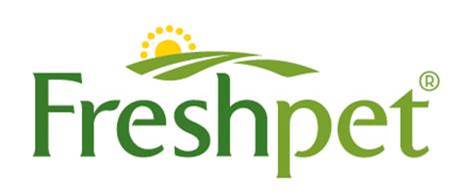 Freshpet® foods are made at the Freshpet® Kitchens in Bethlehem, PA using only fresh, all natural ingredients and never any fillers, by-products, or rendered meals and no ingredients from China. Unlike traditional dry and wet/canned pet food, each recipe is gently cooked at lower temperatures to retain essential vitamins and nutrients naturally found in the ingredients. As a result, Freshpet® pet food is less processed than conventional offerings. Freshpet® foods are found in the pet aisle in our refrigerator which keeps our unique food fresh and allows us not to use any artificial or chemical preservatives. And, just like fresh human foods, all Freshpet® foods include a "freshest if sold by" date and must be used within 7 days of opening.