Have you started shopping for Mother's Day yet? It is just a few short weeks away and will be here before you know it. If you are stumped on what to give her this year, I have the perfect gift idea – a beautiful LED magnified mirror from ToiletTree.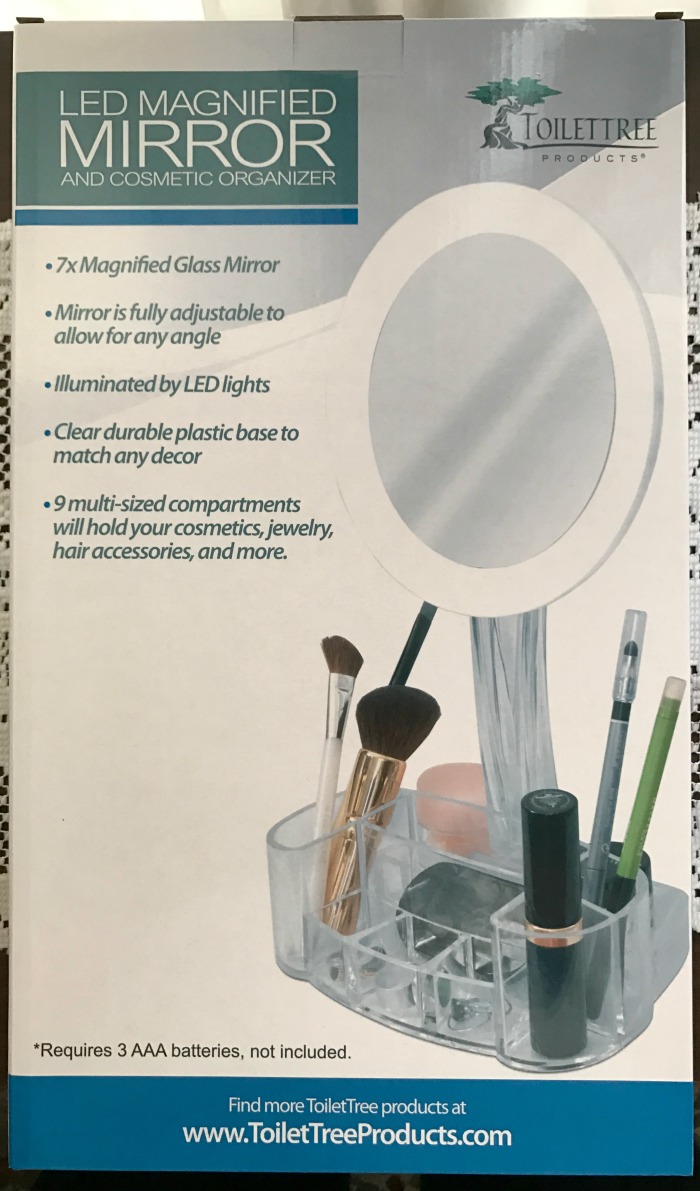 This mirror is perfect for the application of makeup, but I love it as it helps me to pluck my eyebrows with those finer hairs I cannot normally see. With the added light around the mirror, it is the perfect beauty accessory.
This mirror allows a close-up view of your skin, magnified 7 times, to ensure your makeup is impeccable and flawless.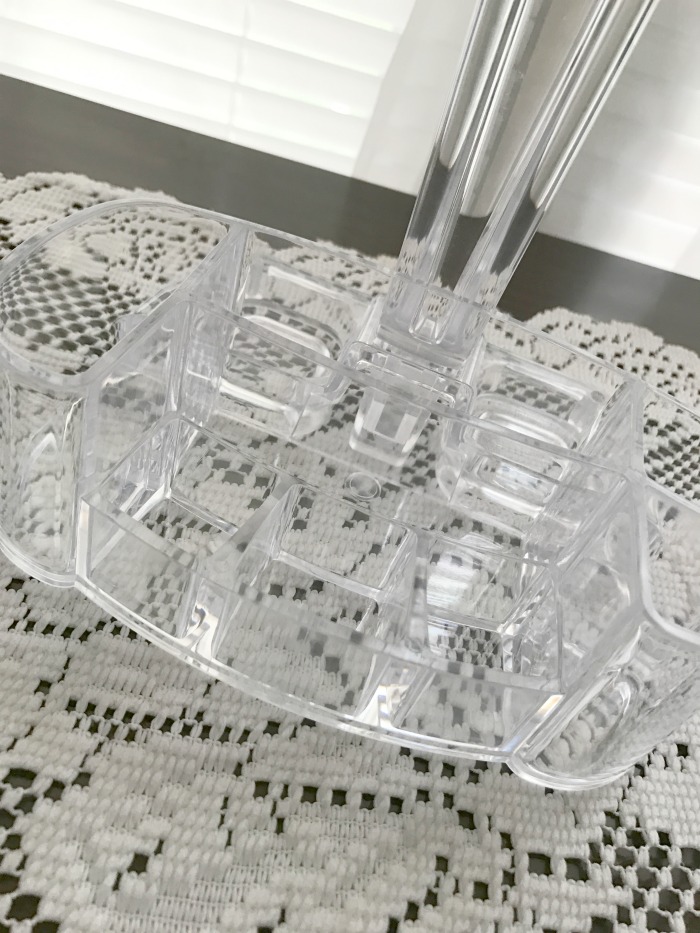 It has a convenient organizer base with 9 multi-sized compartments. This allows mom to store her most used makeup, hair accessories, or jewelry, so she can know right where to find them when they are needed.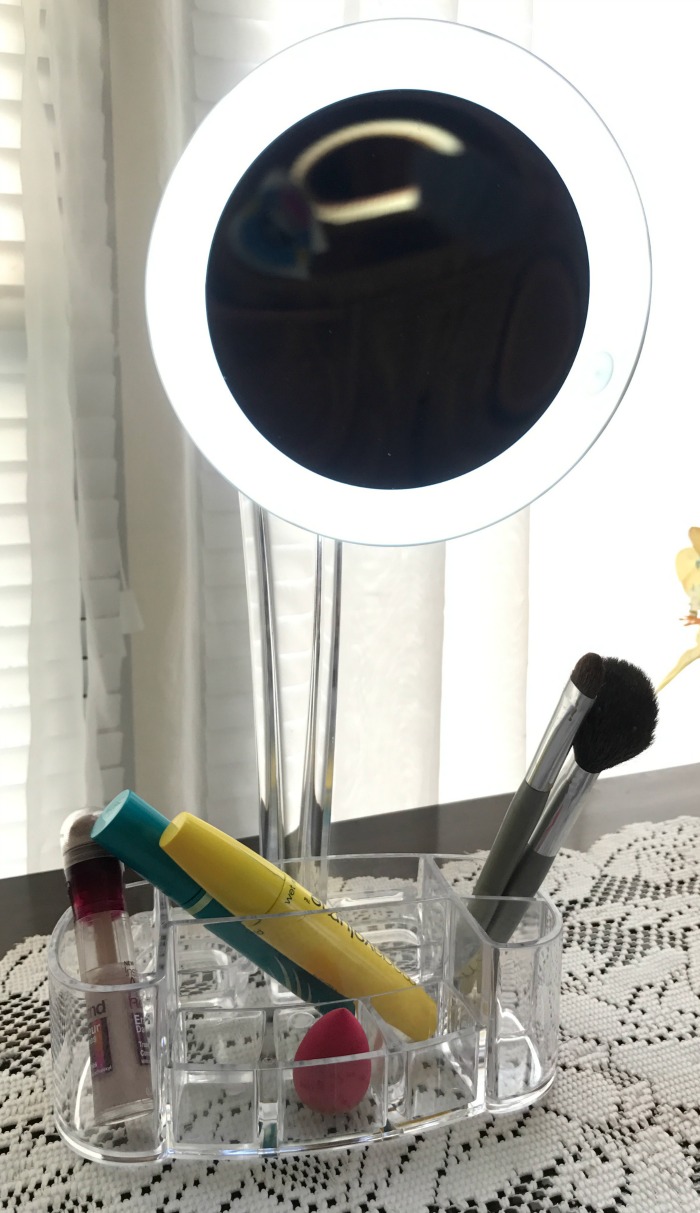 The LED ring around the mirror  provides natural lighting without casting shadows on your face. It is operated with 3 AAA batteries, which is perfect and makes the mirror portable. It can be taken with you on trips or sit on your vanity for easy access.