Have you had a chance yet to see Cars 3 in theaters? Kids and adults alike from around the world have fallen in love with Lightning McQueen and the rest of the Cars crew. Now, you can create and play with your own Cars characters right in your own home!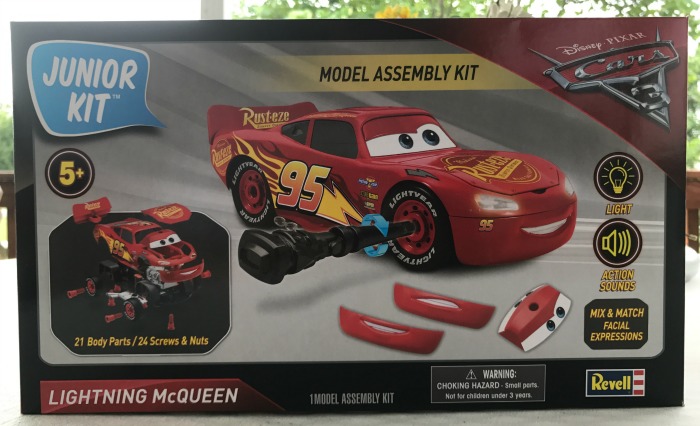 Fans 5+ can assemble and play with any of the three car stars (or all of them!) with new Junior Kits from Revell – complete with a unique child-friendly screw and nut connector system, working headlights, action sounds, changeable mouth and eye expressions, and take-apart-and-put-back-together ability for hours of fun as well as STEM learning.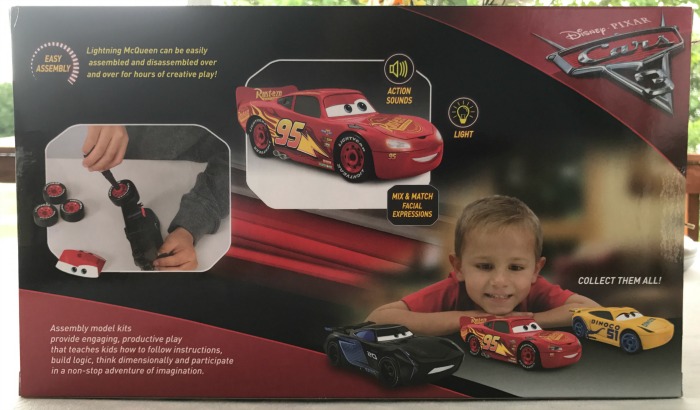 Conner, age 7, loves the movie and was excited to receive his Lightning McQueen assembly kit. He dove right in and understood the directions easily. As you can see, he had a blast with it and built his car in a short amount of time.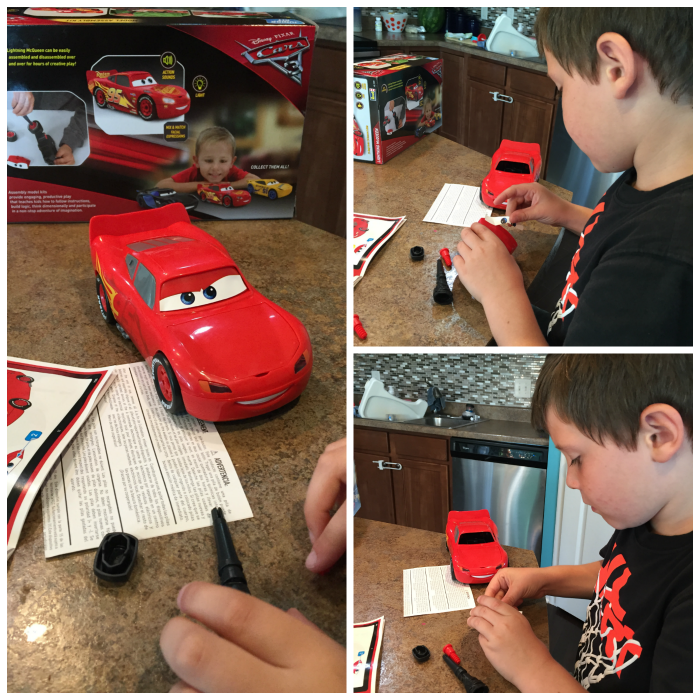 Each Cars 3 Junior Kit includes 21 large body parts and 24 screws and nuts. All three kits retail for $24.99 and are currently available at Target, Meijer, Fred Meyer, Hobby Lobby and Amazon.