This post may contain affiliate links or I may have received the product free in exchange for my honest review. See
full disclosure
for more information.
This post may contain affiliate links or I may have received the product free in exchange for my honest review. See
full disclosure
for more information.
Who needs to pay high cable bills anymore when you can get the same quality view with Roku?  What is Roku you ask?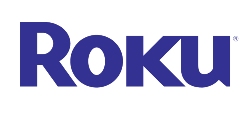 About 3 years ago, my husband came to me with a "radical" suggestion – to get rid of our cable television. Here's some of what went through my head: "No cable? With two kids under the age of 5? I love TV! He must be out of his mind!!!"
After the initial shock wore off, we took a look at the facts. We were spending over $70 just for basic cable. That's over $800 a year! No premium channels, no DVR. Our kids watched only a handful of TV shows on the same two channels. I primarily used the television for background noise while cooking dinner. While I love TV, it had been years since I'd been able to keep up with the current prime time TV schedule. And as a couple, we would sit together and watch maybe an hour or two per week, tops.
Our conclusion? That we were throwing away a ton of money every month and getting very little in return.