10 Items to Keep Your Kids Occupied on Road Trips This Summer
This post may contain affiliate links or I may have received the product free in exchange for my honest review. See full disclosure for more information.
Are you traveling with kids this summer? From heading to a warm tropical place like the beach or spending a day in your favorite park, here is a list of essentials to stock up on when traveling with little ones this season.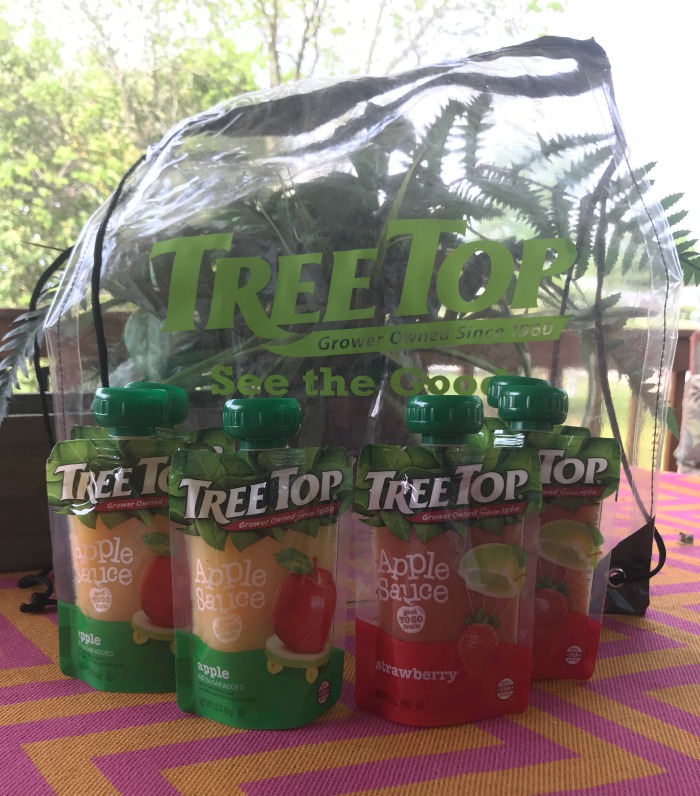 Keep Your Seat Clean – Tree Top's Clear Apple Sauce Pouches are perfect for on-the-go and spill resistant snacking. Tree Top's new see-through pouches are filled with 100% USA apples, and have no high fructose corn syrup or artificial flavors and colors. They're a delicious and healthy option parents and kids will appreciate.
The Power of Babble – Keep the kids thinking with some brain-building questions that will spark fun conversations. TableTopics' Family Edition Cube features questions ranging from silly to thought-provoking and is a perfect activity for parents and kids stuck in the car. Smarty Pants by Melissa & Doug is a set of 120 brain-building cards with questions, puzzles, tongue-twisters, and games. And if you're all in it for the laughs, there's of course the beloved original Mad Libs that will help kids better understand grammar and vocabulary.
Peel It & Stick It – On a road trip every window is a canvas waiting for a Peel & Stick masterpiece. Amazon has a handful of kid-friendly removable sticker options, from tractors and trucks to dolphins and planets. Just make sure they're 'removable' or all the masterpieces will stick around a bit too long.
Get a Grip on that Slippery Sippy Cup – BooginHead Sippigrip Cup and Bottle Holder is an easy cup-to-hand attachment strap, compatible with all sippy cups and bottles. The patented BooginHead grip material holds on tight, avoiding excess dish washing from drops and the inevitable lost cup that shows up months later.
Color Her World – It's hard to beat the simplicity of coloring in the lines, from colored pencils to markers and crayons, and even adults are getting in on the art. After all these years, it's still the best way to pass some time.
Get Drawn' In – For kids who want to take more control in their drawing, having a sketchbook or journal on hand for instantaneous drawing is a must. Just remember to bring along a couple of pens and pencils.
Juice Box Heroes – Finding no sugar added apple juices can be a challenge, especially in on-the-go servings. Luckily Tree Top's apple juice boxes – which come in regular apple, apple pear, and organic apple – are made with 100% USA apples and fruit juice. They're an all-natural option for kids, even those with picky tastes.
Travel B-I-N-G-O! – An eclectic alternative to the license plate game, there are many different travel bingo sets available online. Keep an eye out for rail road signs, bridges or airplanes, and the first one to five in a row wins! Kids will be entertained for hours on end, leaving mom and dad with a bit of space to relax and enjoy the scenery themselves.
Run Hot and Cold – It's been three hours since you left home and the kids are getting antsy, and you've just passed a sign for ice cream. Good thing you packed a food canister full of chocolate ice cream to combat the screaming. MiiR's 16oz food canister not only keeps things cold or hot for hours on end, it fits in most vehicle cup holders, doesn't sweat, and doesn't transfer flavors.
Hooked on Classics – It's time to resuscitate the Rubik's Cube and energize the EtchA-Sketch! These classic activities are good for miles and miles of peace and quiet.
Do you have some must-haves or essentials that you recommend when traveling with little ones? Leave a comment below and tell us your tips, tricks and favorite items to travel with.