2019 Must Have Items for Quenching Your Thirst
This post may contain affiliate links or I may have received the product free in exchange for my honest review. See full disclosure for more information.
Having been recently diagnosed with borderline diabetes, some real life changes are being made as I type this. The first thing that went out the door was all soda. I have replaced all drinking with water and the occasional cup of hot tea or milk.
Thank goodness, just in time arrived some new cups to help make this transition much easier and enjoyable. Precidio's Multi Flask and Kafe in a Box are the perfect vessels to allow me to stay hydrated and full all day long. Let me tell you a little bit more about each of them.  
Precidio MultiFlask 7-in-1 Travel Beverage System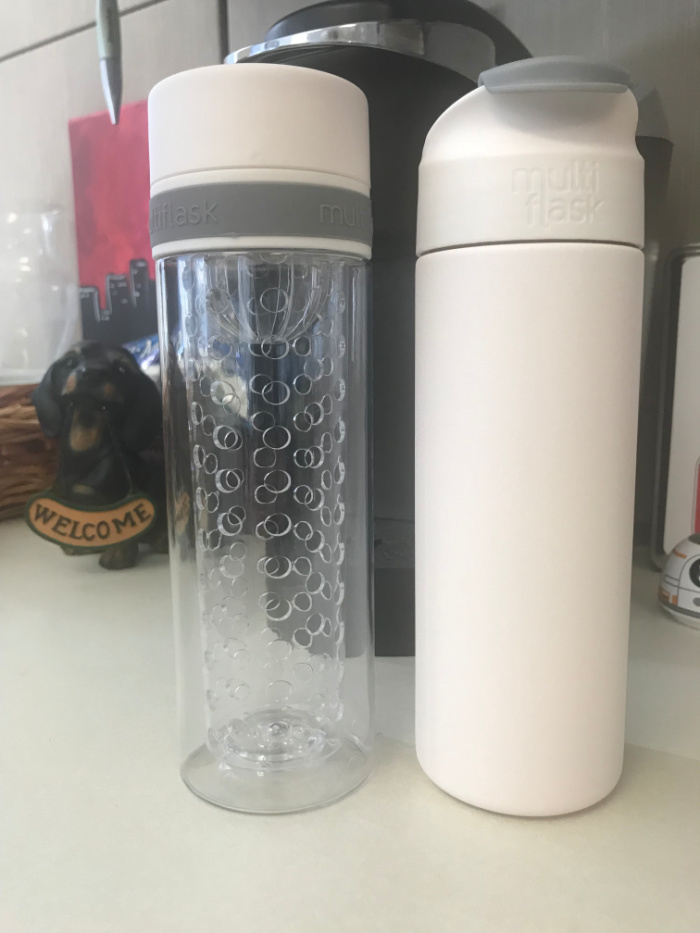 Precidio has been a leading name in custom design services for branded bottles, mugs, restaurant service trays, bar-ware,and other housewares.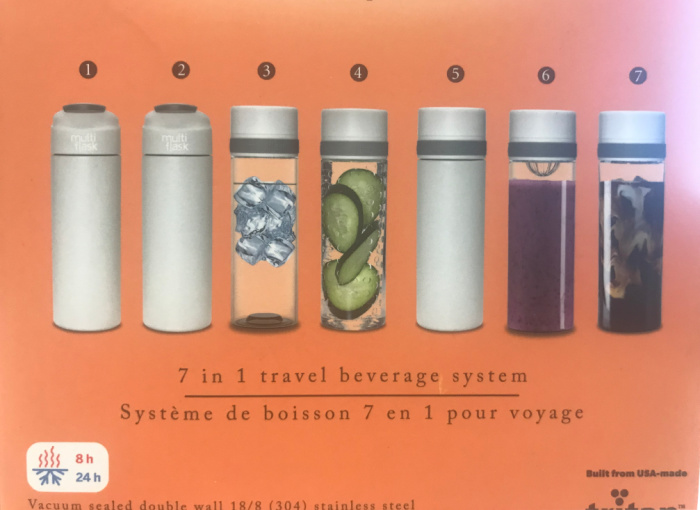 This new Multi Flask lets you have 7 different types of drink bottles in one system, reducing CLUTTER in your cabinet.
11 oz double wall hot coffee with glass inner sleeve, or Hot Tea with INFUSER for either Green Tea, or Black Teas
OR 20 oz. cold drinks like Fruit Infusions (very healthy!), Powdered Sports powder drinks (Mmm Smoothies!) which work with the shakable "Agitator" attachment to keep them stirred up
Enjoy the Sport-Drink mode, with a soft silicone spout (to protect you from bumping your teeth while drinking and exercising)
Every surface your mouth touches is covered by the lid

A

ge range: 16 years +
Available for purchase on Amazon
This bottle stays with me all day, everyday. I keep it in the office and frequent our water cooler several times a day for refilling. I even use it to infuse my Green Tea for a nice, hot drink of a cold winter day.
Kafe in a Box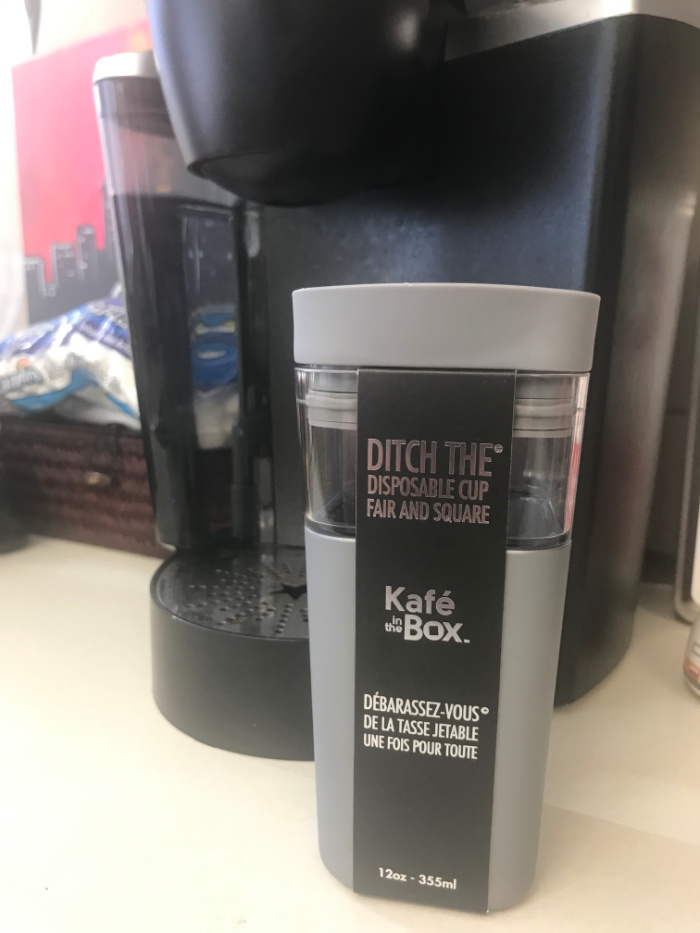 Ditch the Disposable Cup(C). Kafe in the Box is a stylish and light double walled reusable coffee / tea travel cup, without the heaviness of stainless or ceramic cups, much lighter in your bag! 
It shows your edges, fits car cup holders, has sculpted spout which "hugs" your lip as you drink. Light, beautiful and different.
MSRP: $15.99

Designed for hotter, adult beverages

Available for purchase on Amazon
I am thankful to have the opportunity to make these life changes and watch my family grow through the years. I am also grateful for brands like Precidio and Kafe in a Box to come with me along the journey and give me the tools needed to help travel the road to a healthier me.