3 Ways to Upgrade Your Business Technology in 2022
This post may contain affiliate links or I may have received the product free in exchange for my honest review. See full disclosure for more information.
Is your business at that point where it's time for some upgrades? Are you specifically looking for new ways to improve your business technology? If there's one thing you can bank on in life, it's that today's technology will be tomorrow's old news. And you almost certainly have proof of this at your fingertips.
There are different approaches for a small business to modernize its technology and take advantage of existing options to improve the company's performance.
In fact, a small business can expand exponentially by efficiently utilizing tech resources at its disposal. Continue reading for three ways to upgrade your business technology in 2022.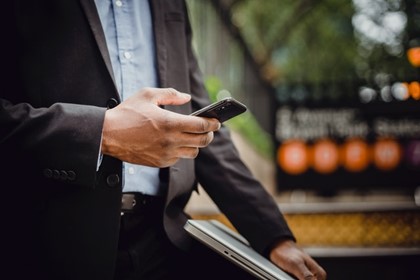 1. Offsite Storage
If you want to focus on your core business activities while lowering your capital expenditure on infrastructure creation, colocation hosting is the way to go. A secure and compliant environment gives you the assurance that your technology and company are always operating at peak performance.
Not only can businesses use data center colocation to combat rising onsite data prices, but also for increased security, the capacity to scale to meet demand, and improved uptime reliability.
As more companies shift to colocation facilities, the data center colocation industry is predicted to rise to around $62.3 billion by 2022. Data center colocation is a low-cost, advantageous choice for businesses of all sizes because of the strong focus on security, disaster readiness, and infrastructure.
2. Automate Some of Your Processes
Not everyone is familiar with business process automation, but you can actually boost productivity and lower expenses by automating business operations. Any business's time is an ongoing cost.
The more time it takes to complete a task, the more money the organization will lose. Automated processes lower the amount of time and effort necessary to execute activities, making the process efficient and inexpensive, continuing to improve the bottom line, and positioning the organization for long-term wins. Automated tasks, data entry, and software applications are all great candidates for automation. You can save money on human resources by reducing the demand for people. If you want to track your products, then you can even get product lifecycle management software, so look into that if you want to take things to the next level.
3. Utilize a Mobile Application
A small-scale business mobile app will help your business to run at the same pace as major corporations. An app developer who specializes in small businesses can help you design a mobile app. Looking at how larger organizations in your field use mobile applications is the easiest and best method to incorporate one into your business strategy.
For example, if you own a small takeout café, you can use a smartphone app for ordering food, loyalty points, and coupons in the same way that huge corporations and fast food chains do. Mobile apps can help you engage with your customers and increase client loyalty. Clients can use your mobile app to schedule appointments or interact with you about services or reservations based on the options you provide.
Study their websites with the help of reputable rotating residential proxies and gain access to demographic information, learn audience preferences, and identify trends. You can use the data you gather to improve your business processes.
When you collaborate with the appropriate company, developing a mobile app is simple. The difficult part will be selecting how to best use a mobile app to market your company and keeping it up to date once it's been established.
Final Thoughts
Because of their size, many small business owners believe they can't afford the technological alternatives that larger organizations have or that they can't fully benefit from technological advancements. Colocation, automation, and the use of a branded phone app are all options available to businesses of any size, thanks to our modern business world.
When it comes to integrating and upgrading technology, small business owners must think big. Take a look at what the big companies are doing and see if you can apply it to your company. If you run your little company like a big business, you'll be better prepared for expansion.