4 Tips for Finding Courier Work
This post may contain affiliate links or I may have received the product free in exchange for my honest review. See full disclosure for more information.
Courier work can be lucrative and, if you love to drive and don't mind a little time pressure, it's extremely rewarding. You'll spend a lot of time behind the wheel, and most couriers have at least some control over their schedules. With so many benefits, there's quite a lot of competition in the job market, so sourcing work can be difficult. These tips should help you get started.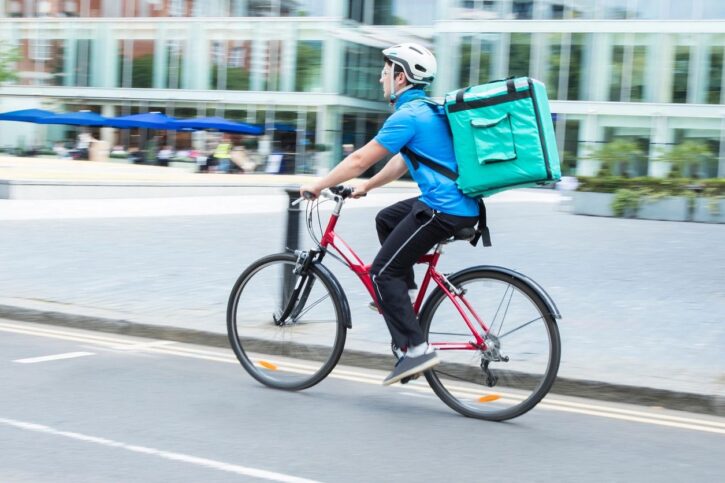 #1 Use job boards
Job boards are easily the best way to find courier work. Whether you're working full time or simply making deliveries on the side to supplement your income, job boards probably have what you're looking for. Companies and individuals post their courier jobs on these platforms, and you're free to browse at will. Best of all, job boards allow you to sort jobs according to all kinds of criteria. That might be distance, how much you want to be paid, even the type of package that you'll be transporting. Many couriers prefer to operate in a freelance capacity, setting their schedules and deciding when (as well as where) they want to work. Job boards with postings of courier jobs allow them to do just that.
#2 Approach larger companies
If freelance feels too risky or you want to further supplement your income, working for a large company is a natural alternative. This provides a steady stream of work, but it's often lower-paid, and the time constraints can be difficult. Nonetheless, the job security provided by working for a business like Amazon or Hermes is unparalleled, and you'll never have to worry about where your next job is coming from. These companies are always on the lookout for drivers. You'll find yourself working in a local area and making deliveries to quite tight schedules, sometimes with only a matter of minutes in between. Most couriers are free to use their own vehicles, though.
#3 Approach local businesses directly
This method sits somewhere between fully freelance and working for a company. Most local businesses have some kind of delivery platform, and that's even more true in the pandemic era. They might need food delivering, small items – even takeaway drinks! Even if a company isn't advertising for drivers, don't be afraid to reach out and enquire anyway. The beauty of this approach is that you'll usually form a long-term relationship with the company, with the possibility of much more work in the future.
#4 Use social media
Last but not least, you'll be surprised at how many connections you can form via social media. Couriers that maintain an active presence on sites like Twitter and even Instagram open themselves up to a range of job offers, some long-term. Advertise your services and continue to post informative content about how you operate, the jobs you've undertaken, and how you can help individuals and businesses grow. Social media represents free advertising. If you can build up a following, you immediately gain credibility. This is more of a long game method, but it can pay off big if you commit to it.