4 Ways Small Businesses Can Maximize Their Marketing
This post may contain affiliate links or I may have received the product free in exchange for my honest review. See full disclosure for more information.
The business world is a competitive, ruthless world to live and compete in. Small businesses have their work cut out for them. They go up against some of the most well-resourced companies in the world, while they- themselves- have limited resources. Even though small businesses might be outmatched in the field, that hasn't stopped them from being big market players and eventually growing to become cornerstone figures in the market. The reason is because those small businesses are able to maximize their capabilities in order to compete and grow, in their industry and niche. For example, big business might rely on full-blown media campaigns to reach thousands of customers, whereas small businesses will have to opt for a mass text app to do the same. It's these tricks and shortcuts that small businesses exploit to maximize their marketing, which allows them to grow, compete, and attract new customers. That is one way small businesses can attract new customers. Here are 4 ways small businesses can maximize their marketing.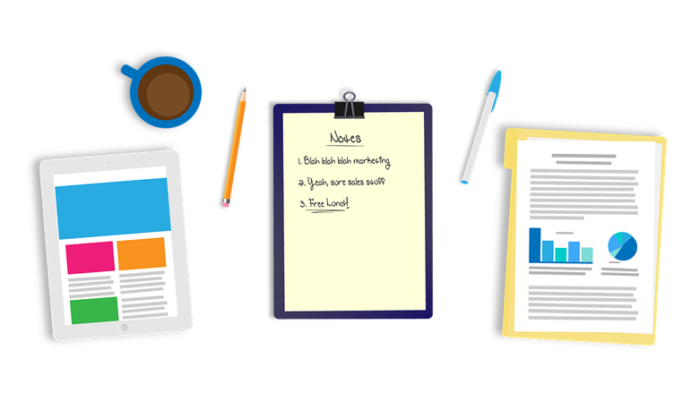 #4- Utilize Social Media
Social media is a great, and low-cost way to make a name for yourself and get your brand out there. It's also a great way to interact first hand with your customers and understand their likes and dislikes. Through social media, small businesses can promote their product or service, establish a brand and image, create a persona and tone of voice, and many other interactive and useful ways to market their business. Social media has become a fundamental tool in today's business world. It is also one of the few areas where small businesses can outperform larger ones because social media users are usually attracted to innovative and novel online businesses and brands.
For budding e-commerce businesses, social media platforms are some of the best venues to gain attention and promote their products for free or for a small price. On social media, entrepreneurs can leverage their branded packaging to advertise their products and raise awareness of their brand. There they can also engage with customers and slowly build a loyal following and their reputation in the industry.
#3- Create Quality Content
Small businesses that want to grow and attract new customers need to focus on creating quality content. Think of quality content as the scent luring the customer in for the big dining table feast. That big feat is your product! Creating quality content helps promote your brand and product in a lot of ways. First, it helps tell the customer what your business is about. Second quality content informs the customer about your product, about all the benefits of it, and why they should purchase it. Third, quality content is a great way to spread your name and brand, because the more appealing the content you publish is, the more likely the reader will share it, thus creating a buzz for you, and your business, will share it. Quality content can be anything from infographics, blog posts, videos, etc!
#2- Invest in SEO
SEO, or search engine optimization, is how your website or content gets ranked on Google or other search engines. In order to get ranked higher on Google, you will have to follow their criteria, and perform well in their standards. And so, SEO is the practice and implementation of search engines best use and practices, in order for your website to perform well, and get ranked higher on their platform, thus attracting new users and customers. Small businesses have an edge in this regard –SEO doesn't necessarily require big spending in order to perform well. It requires that you just follow the search engine rules and guidelines. If you do so, your business can appear at the top of the rankings, which is the ideal place for business to appear, because those are the most likely links that users click on when searching for an inquiry!
#1- Interact With Your Customers
Through a variety of digital apps, online tools, and platforms, small businesses can now interact with their clients directly, without going through an intermediary or third party. They can have one on one conversations using chat apps or any social media app. This is a great way to learn about your customer and understand their wants and desires. By doing so, you'll be collecting awesome and useful customer insights. But interacting with your customers goes beyond that. It establishes a personal relationship with them. By reaching out to your customer, and establishing a rapport, you begin to personalize your relationship and make them feel like they are part of the family. Small businesses tend to out-compete big businesses in this regard because of the fact the small business tend to be more wholesome, more friendly than big businesses. Big businesses are so busy with their organization and operations that they may not find the time to personally reach out to every individual customer. However, small businesses enjoy such a luxury, and can –in fact- establish a personalized relationship with their customer -at least in the early days of operation.
So there you have it, 4 ways small businesses can maximize their marketing. Try applying some of these tactics to your marketing campaign and see if they yield any positive results to your small business performance and appeal!