5 Reasons Medicinal Cannabis Is Growing in Popularity Around the World
This post may contain affiliate links or I may have received the product free in exchange for my honest review. See full disclosure for more information.
There's no doubt the world is feeling a lot of stress. The pandemic has us on edge. We rarely know what's going to happen the next day. Either way, there is a trove of bad news all of us are struggling to comprehend. The world seems overwhelmed with anxiety and has more health concerns. Many seek relief to get their life back in order. Here are five reasons medicinal cannabis is growing in popularity around the world.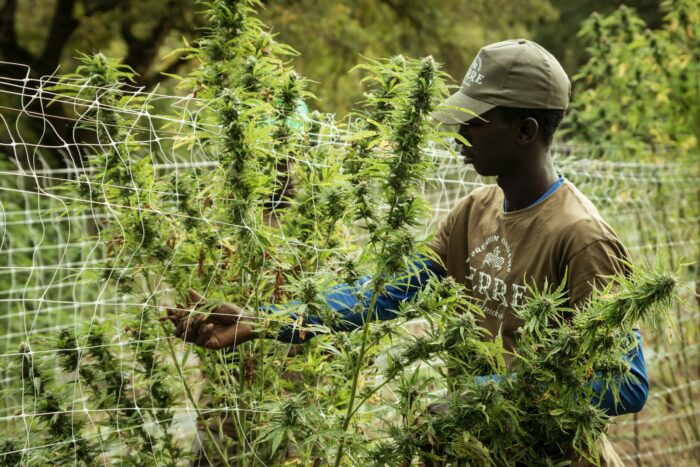 1. Stress Relief
The world is becoming a stressful environment. It's a challenge to find some relaxation with a chaotic world happening before your eyes. Stress is a part of everyone's life. Medicinal cannabis helps ease the stress so you can regain your focus. Many are asking their doctors if cannabis is safe with the current medications they take. Most want a new way to handle the surrounding stress without having adverse side effects. If you're worried about a pay raise or the latest HEXO stock forecast, cannabis provides a calming effect.
2. Legal
Years ago, you could only get a prescription for medicinal cannabis from a weed doctor. However, in the past few years, states have adopted cannabis on the law books. This has made it legal in places like Colorado and California, to name a few. It also gives people who suffer from pain the relief they need. With weed being legal, more people will consider it as an alternative to their current medications.
3. New Alternative
Several people take a list of drugs for some kind of ailment. It's refreshing to have another alternative to use if you suffer from migraines or serious pain. Medicinal cannabis helps many people who are tired of being diagnosed and only having one choice of treatment.
4. New Groups
More adults are using medicinal cannabis than ever before. It's not just the young crowd needing to get away from it all by using cannabis. Many adults have switched their normal medication to weed. Some have reported that a new life is in store for them since using weed. Many adults also didn't think medicinal cannabis fit with their family morals and choose not to use it. However, with healthcare costs rising and people tiring of continuing health problems, they look to cannabis for help.
5. Fun
There's no doubt cannabis creates a ton of fun among friends who do it safely. With all the stress in the world, taking a bit of medicinal cannabis helps relax the nerves after a hard day at work.
Common Ways To Ingest
Pipe
The common use of medicinal cannabis is through a small pipe. You can purchase them at any weed store. Some people use the internet to find signature pipes with specific designs. A pipe is easy to carry with you, especially for traveling.
Edibles
Edibles come in many sizes or flavors. Weed stores sell them as cookies, brownies, cakes, or even lollipops. However, they are very potent once digested and one should take caution prior to consuming them. Edibles are easy for some people who prefer not to inhale smoke in their lungs.
Food
Medicinal cannabis can also be a part of your daily food. There are various cookbooks that reveal great recipes to use with weed. Food is one of the best ways people are ingesting cannabis when they would rather skip the traditional uses.
Tea
Today, many vendors sell medicinal cannabis tea. It's a great way to enjoy your cannabis while sitting by the fire. There is an assortment of tea flavors to choose from. It's also easy to brew in the morning or at night.
These are five reasons medicinal cannabis is growing in popularity around the world. Many have chosen a new route to reduce stress by ingesting cannabis. It's a known stress reducer you can depend on to calm your nerves.
With various states making marijuana legal, more people are interested in trying it. Medicinal cannabis is an alternative to the medications people are tired of taking. More adults are using medicinal cannabis to unwind or as a new form of medicine for pain. Medicinal cannabis is something to consider. Common ways to ingest include pipes, eating edibles, placing it in food, or enjoying it in tea.