5 Tips for Christmas Shopping on a Budget
This post may contain affiliate links or I may have received the product free in exchange for my honest review. See full disclosure for more information.
Winter is creeping up on us quickly this year and before we know it, it will be Christmas! Have you ever found yourself extremely stressed out about Christmas Shopping and stressed about the money you have to shell out for all the presents you need to buy?! I know I certainly have! Over the years I've come up with a few tips that have made my Christmas Shopping years a bit easier on my wallet!  If you're looking to save this year on your Christmas Shopping, or if you have a certain budget you need to stay on.. these tips are for you! Take a look!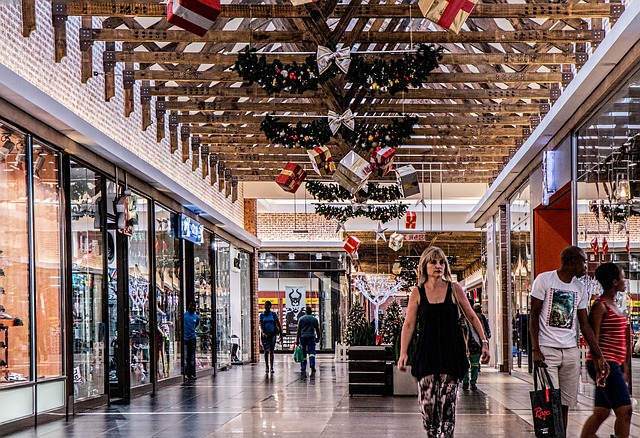 1. Look for sales: During the holiday season there are tons of sales on and off throughout that period of time, hunt them down and only shop during those times! I personally like to get a little purse sized calendar and write down when all the sales are going on in that, that way I don't miss a thing! You wouldn't want to pay more for something just because you missed the sale a couple days before right?? I know I wouldn't!
2. Shop Online: I have noticed that quite often I look up something that I have seen in the stores online and find that it is just a couple dollars cheaper and usually you can find free shipping! It may just be a couple of dollars, but saving those couple of dollars adds up! Also, you can shop using tools such as
ebates.com
and receive a percentage of your money spent back! That's a double win for you!
3. Shop throughout the year: Who says you have to wait until the end of the year to start your Christmas shopping? If I find something that I think someone in my family would like I go ahead and pick it up! It may be on sale now and not on sale during the Holidays! Pick those presents up while you can, it will help to spread out the spending versus dropping a bunch of money around Christmas!
4. Make your Presents: If you don't have much money to spend, you can always make your presents! There are so many great crafts out there to do to make some really awesome presents for your friends and family! Sometimes you can even make things you see in the store and save money after all, and yours will come out even better because it's handmade from the heart! Your friends and family will love handmade gifts, trust me! It's the thought that counts, not how much is behind that dollar sign!
5. Set up a savings plan: If you aren't one that likes to shop for presents throughout the year, you can always set up a plan to save cash throughout the year! Save a little bit from your each of your paychecks, even if it is just $5 or $10 that is better than nothing at all! You will have a bit of a money cushion when it comes to the holiday season and you have to purchase all your presents!
There you go, using these tips I promise that you will save money shopping this Holiday season as well as make it a much less stressful time of year! After all it's supposed to be the most wonderful time of the year, make it happen!