5 Tips to Help You Better Your Web Development Skillset
This post may contain affiliate links or I may have received the product free in exchange for my honest review. See full disclosure for more information.
Web development is a huge industry and even some of the top professionals are still learning new techniques every day. It's possible to master a few different subjects in the world of web development, but when it comes down to all of them, it's practically impossible because of the many different programming languages and tools available. However, it's not important to master web development in full. Rather, it's important to choose a path you're comfortable with and then to build your skill set around that, so here are a few tips to help you do just that.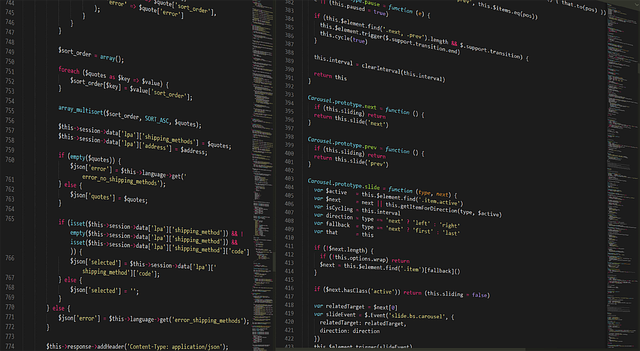 1.      Master One Programming Language at a Time
There are hundreds of programming languages available to learn and it's practically impossible to learn all of them, so it's important you master one language at a time or just stick to a few languages that will help you succeed in your web development projects. It's always wise to start with HTML as that is one of the most basic programming languages available, and then you can dip into PHP and other languages such as JavaScript once you're comfortable.
2.      Obtain an Information Technology Degree
An information technology degree may not always help you in terms of building websites, but it could be useful in helping you understand software, and that could lead you on the path of C++ coding which can be very useful when it comes to bigger web development projects. Along with an I.T. degree, you could also have a look at an MBA in information technology via an MBA program online, as that could give you the technology and business administration experience you need to make an online business work.
3.      Take Advantage of the Thousands of Online Resources
There are thousands of websites online that will help you learn the various aspects of web development. You'll be able to watch online tutorials for the specific programming language you want to learn and you can even download frameworks that will help you code more efficiently.
4.      Follow Web Development Experts on Social Media
Sometimes, a bit of inspiration goes a long way when it comes to web development so there's no reason why you shouldn't engage with some of the top professionals in the industry to give you more ideas when it comes to development. A lot of professionals are always available to answer any questions you may have and if you can learn from the top professionals in the game, there's nothing stopping you from becoming a top professional yourself.
5.      Try Your Hand at Different Web Development Tasks
While developing websites using code is one job, there are of course thousands of other tasks that come into play when it comes to building a website. You could dip your hand into Search Engine Optimization to help promote a website in the search engines and you could even open Adobe Photoshop to get creative when it comes to web design.
Becoming a better web developer will take time, but if you can master multiple programming languages and you're willing to try something new when it comes to development such as marketing or designing, there is no reason why you won't be able to better your skill set.