5 Ways to Identify Industry Trends
This post may contain affiliate links or I may have received the product free in exchange for my honest review. See full disclosure for more information.
No matter what business you work in, keeping up with industry trends is a must if you want to stay on top of your game.
Why?
Because your competitors are monitoring the trends and using them to help grow their businesses.
Don't let yourself lag behind and lose customers or revenue to the competition. Instead, learn these five ways to identify industry trends so that you can keep up with what's going on.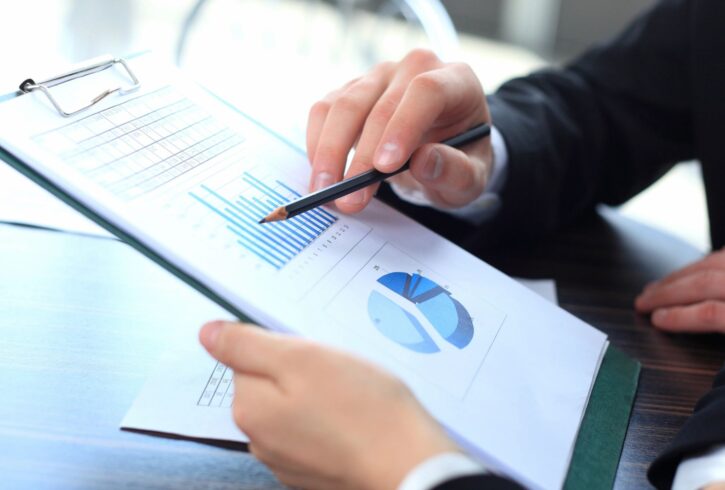 1. Conduct Research Online
When you go to work and do the same job every day, it's easy to get complacent and assume that you know everything that's happening in your industry. But what your company is doing day to day might not be what your competitors are doing.
Get online and conduct some in-depth research. A simple Google search such as "current X trends" or "X trend reports" will pull up thousands of articles and sources of information. The more of them you read, the better.
Keep in mind that there's more to research than just reading about broad ideas. Thorough research involves comparing information from different sources, analyzing details, and digging deeper into specific ideas to get a better sense of what's important and what's not.
2. Make Better Use of Social Media
Take a break from posting photos of your breakfast or your dog and spend some of your social media time following and absorbing the content posted by industry experts.
Setting up Google alerts can also be beneficial. This can save you time from having to search for new content and bring the content directly to you.
3. Attend Conferences
Attending professional conferences isn't just a way to network and meet new contacts. It's also a way to get up close and personal with experts scheduled to make speeches and presentations about the industry at large.
Professional conferences are often where new industry innovations or ideas are introduced. If you can't be there in person, view videos of those speeches and presentations from your office or home.
4. Read More Blogs
If you're not reading industry blogs, you're not keeping up with emerging trends.
Thousands upon thousands of blogs exist for almost every field and type of profession, so focus on the best blogs from the top minds in your niche.
For example, if you work in the beauty business, Byrdie and Allure are excellent sources of information about skincare, makeup trends, and which influencers are making the biggest impact in the industry.
If you're a physician or a medical resident, read the AAMC blog, the AMA blog, and those run by physicians, such as the Physicians Thrive blog. Here you can gain industry insight into everything from how much the top physicians are earning to how to find a lawyer to do an employment contract review.
If you're in food or hospitality, checkout the Food Network blog as well as recipe-filled blogs such as the Minimalist Baker and Well Plated.
Reading a variety of blogs by different professionals in your business is one of the best ways to identify where the industry is and where it's headed in the future.
5. Keep an Eye on Your Competitors
Don't rely solely on experts to feed you all the information you need about industry trends. Monitor the trends you're seeing in your own business and keep an eye on what your competitors are doing.
For example, if you're in the retail business or run an e-commerce site, visit the physical stores and websites of all of your competitors on a regular basis. You might find that they're all selling a new product or service that you don't offer. You might see that they're presenting their products in new ways that look more visually appealing than what you're doing.
Trends aren't only global, overarching ideas that affect the industry as a whole. In a business like retail and fashion, they can also be micro-trends that start right in your own backyard.
---
If you want to be a leader in your industry, you have to keep on top of new trends, and that starts with knowing how to identify them.
Conduct research online and read multiple blogs. Follow experts on social media. Attend professional conferences and take in as many speeches and presentations as you can. Keep an eye on your competition and keep an even closer eye on the shifts in your own business.
The more you read, ask questions, and absorb existing research, the easier it will be to stay at the forefront of your industry, no matter what type of business you're in.