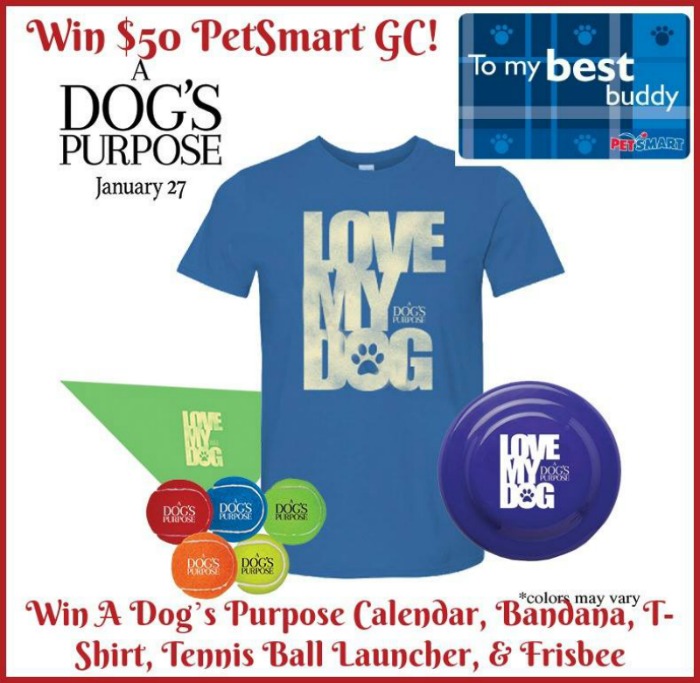 A DOG'S PURPOSE – IN THEATERS JANUARY 27
Facebook l Twitter l Instagram l #ADogsPurpose
At our house, we love movies about dogs! We are excited for the release of "A Dog's Purpose! We are also excited to join in a fun giveaway to get ready for the release! Check out the trailer below and then enter for a chance to win a fun prize pack including a Petsmart gift card to spoil your furry friends with!
Based on the beloved bestselling novel by W. Bruce Cameron, A Dog's Purpose, from director Lasse Hallström (The Cider House Rules, Dear John, The 100-Foot Journey), shares the soulful and surprising story of one devoted dog (voiced by Josh Gad) who finds the meaning of his own existence through the lives of the humans he teaches to laugh and love. The family film told from the dog's perspective also stars Dennis Quaid, Peggy Lipton, Britt Robertson, K.J. Apa, Juilet Rylance, Luke Kirby, John Ortiz and Pooch Hall.


A Dog's Purpose is produced by Gavin Polone (Zombieland, TV's Gilmore Girls). The film from Amblin Entertainment and Walden Media is executive produced by Alan Blomquist and Mark Sourian, and it will be distributed by Universal Pictures. www.adogspurposemovie.com
Starring Britt Robertson, KJ Apa, John Ortiz, with Dennis Quaid and Josh Gad
Recreate the #ADogsPurpose movie poster using your dog & share using #MyDogsPurpose. Your furry friend could even be featured in the film's campaign! Get started now:
http://unvrs.al/ADPPoster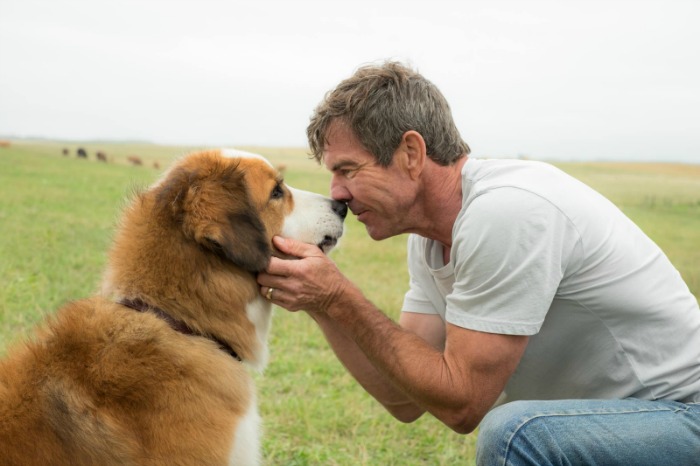 ***ENTER TO WIN!***
One (1) winner receives:
$50 gift card to PetSmart
* A Dog's Purpose Calendar, Bandana, T-Shirt, Tennis Ball Launcher,
and Frisbee!
Open to US mailing addresses only, ages 18+
The giveaway ends 1/15 at 1159p est
Prizing and samples courtesy of Universal Pictures

Good Luck!