6 Places To Look For When Searching For Genuine Car Parts
This post may contain affiliate links or I may have received the product free in exchange for my honest review. See full disclosure for more information.
Fixing your car can be a daunting task, especially when there's a shortage of genuine car parts. Leaving your vehicle entirely on your mechanic can be unsettling, as you will not know what kind of parts will go into your build and eventually get billed in thousands of dollars.
There's a reason why there is a massive demand for genuine car parts because a genuine car part will not bog your car system down and provide the maximum amount of efficiency when using it. But, that doesn't mean that you should pay outrageous prices for them. You simply need to know the places and the techniques to obtain genuine car parts in a better fashion.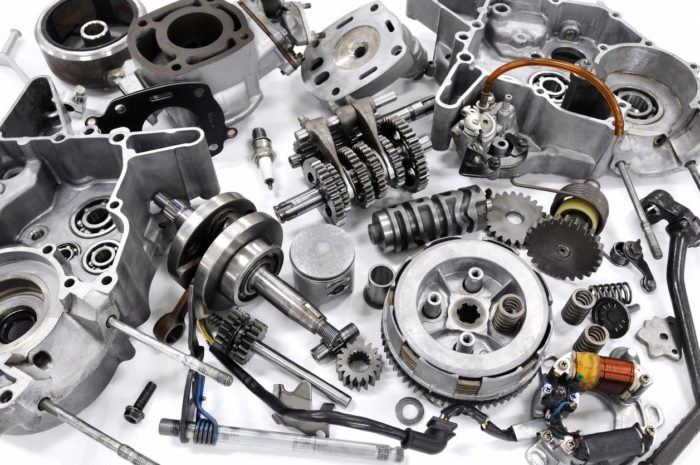 Places Where You Can Obtain Genuine Car Parts Easily
Buyer And Seller Meets
These are the type of meets where the seller will pay for the floor space, and the buyer will browse through hundreds of genuine car parts. If you're new to the idea, then you should consider checking it out.
There will be no such auction, and almost thousands of car enthusiasts will be served by hundreds of sellers non-exclusively. You can also chat with them and get more information about things that you don't know.
Brick And Mortar Stores
There are still stores physically available, where you can walk into, take out your wallet and buy the part you want. The two most significant benefits of buying from these stores are – you'll get not only expert opinions on the car parts but also be able to expect nothing more than genuine items with a valid warranty as well.
The only disadvantage is that not every store out there will have stocks on the part that you're looking for. You can always inquire before heading out on your journey.
Car Forums Online
You'll not be the first and only person to enjoy riding a specific brand or make of a car. If you head over to online car forums, you can see many like-minded people using the same vehicle and maybe asking to buy or sell genuine parts of that specific car as well. The more specific the forum is, the better it will be to find the part you're looking for.
Start your search in the forum marketplace and ask for quotes and negotiations. Always do a background check on the seller, like requesting for recommendations from other buyers and sellers, before proceeding to buy any genuine parts.
Auto Shops And Car Wrecking Services
Sometimes, even good working cars end up at a car wrecking station, because of legal issues. But, before these cars go through the wrecking process, car parts Brisbane services always hold onto the right and genuine car parts. These car parts are then sold off to car enthusiasts or owners later at a higher price.
Try to look up your local car wrecking services and ask around if they have the part you require.
Car Clubs
Car clubs and organisations are nothing but taking the entire social experience of online forums and putting it on the real-life ground level. Joining a club as such will give you the perfect place to talk with other owners and get more information regarding genuine car parts.
It's always a better idea to fire up your car engines, kick the tires, unleash the power of the system and start meeting with people. These guys are the only ones who you know would appreciate the work and quality of your car because they have spent thousands on their own and will understand the significance of obtaining genuine car parts.
Online Dealers Or Auctions
If you perform a quick search on the internet, you'll quickly find reputed sellers on eBay or any other online marketplaces. You can also have the part exclusively shipped to you at your doorstep without any complications. The part will arrive as new, shiny and ready to be installed
In case you find no luck with online dealers, then you can turn your eye towards online auctions. eBay also holds online auctions, where users can bid for a particular item. You have to be careful regarding what you're offering for. Also, there's eBay Buyer Protection for refunds as well, if in any case, you don't receive the genuine item.