6 Ways to Keep Your Gadgets Safe for Online Use
This post may contain affiliate links or I may have received the product free in exchange for my honest review. See full disclosure for more information.
Cybersecurity is a very important concept that everyone should consider. This isn't just for business owners or the elderly, but for everyone. It is not just about protecting your private data and confidential documents but also about protecting yourself and your family. It truly is something that isn't just business-specific but focuses on everyone. Since hackers are excelling, you may be asking yourself things like "what is fileless malware" and it's entirely understandable why. Technology is advancing, and the same goes for what hackers and scammers are doing.
A cybersecurity breach can lead to identity theft, fraud, loss of privacy, or worse – death (in extreme cases). It's terrifying to think of, but this can truly just change your life and disrupt it in the worst way possible. So, how can you deal with this? What can you do to stay secure when you're online? Keep reading on to find out how.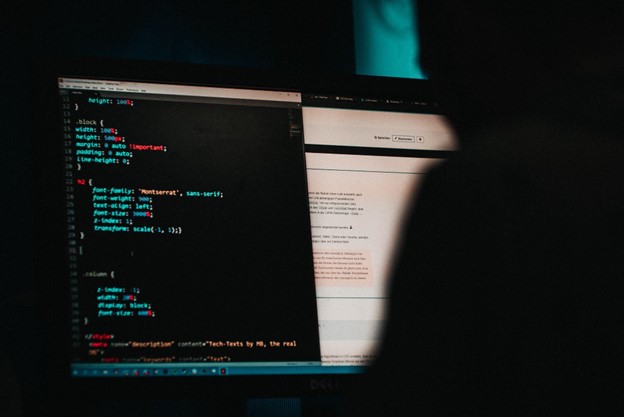 Get a VPN
This may be very basic, but this is one of the greatest things you can do for yourself. VPNs can work; these can be used for computers, phones, and sometimes even Smart TVs. But what is a VPN? A VPN is a virtual private network. The software creates an encrypted connection between your computer and the internet. This is vital for cybersecurity purposes. You can use it to protect yourself from hackers and cybercriminals who might be targeting you, or you can use it to protect yourself from government surveillance.
Keep Your Software Updated Regularly
Today, software updates are a must for anybody to stay on top of cybersecurity. Using old software could leave you vulnerable to attacks. So, the best way to keep your software updated is to set up automatic updates. This will ensure that you are always up-to-date with the latest security patches and fixes.
You can also manually update your software by downloading the latest version from the website and installing it on your computer. Usually, your phone or computer (even apps) will do all the work for you.
Get an Antivirus & Anti-malware Program
Computer viruses can be dangerous as they can steal personal information or cause damage to your computer. This goes as far as keylogging and ransomware. One of the most important steps is installing an antivirus and anti-malware program on your computer. You may already have a program installed, but you must ensure it's up-to-date with the latest security patches. Plus, this saves you money and frustration as you're going to have a working computer, so there is no need to hand your computer over to the experts.
Change Your Passwords Often
Regarding cybersecurity, passwords are the first line of defense against hackers. It's not always a good line, but this is a start. Passwords are a basic security measure, but they do have their limitations. For example, people reuse passwords on multiple sites and use the same password for all their accounts. This can lead to major data breaches and identity theft if someone hacks into one account and gets access to all of them.
You should also ensure that your passwords are strong enough to prevent anyone from hacking into your account by guessing them or using a brute-force attack where they try every possible combination of letters, numbers, symbols, etc. However, you should still add a level, such as two-way authentication.
Don't Use the Same Password Everywhere
Just as you need to change your passwords often and make them complex, you'll also need to refrain from using the same passwords everywhere. Ideally, you have a completely new password for each account you make. While yes, this is a lot of work, it's totally worth it. Just think about it, if a security breach occurs online and a hacker posts your information on the dark web, people could easily try to access important accounts if you use the same password for everything.
Never Click on Suspicious Links
Considered a more "old school" tip, but it will forever hold. You should try to avoid clicking any suspicious links, whether it's through email, text messages, or on social media. This goes as far as your friends online too, so it's best to avoid all of it. This will help you keep all of your accounts, avoid phishing, plus this helps your tech, such as your computer and phone, to stay safe too.