7 Essentials Of Owning And Running Your Own Business
This post may contain affiliate links or I may have received the product free in exchange for my honest review. See full disclosure for more information.
If you have recently gotten tired of working the daily grind then you may be interested in starting your own business. A lot of people like the idea of having their own business as they don't have to answer to anyone except themselves. It can, however, take a lot out of you to get everything set up and going well. If you have never set up a business before then you may feel a little like a rabbit in headlights. This is common but once you have all the knowledge then you will be well on your way to running a pretty successful business. Take a look at the article below if you are looking for some ideas and inspiration.
Pexels CCO License
Funding
If you are wanting to run a successful business then you will need some sort of funding in order to do so. It is not cheap getting a business off the ground, if you don't have this to hand then you will need to successfully apply for a business loan. When you apply for a loan, the bank needs to know you are a safe option to lend to. They will base this on your credit score so you need to make sure that you are in the green with this one. If you have been in any money trouble or you have a number of debts, then you may be refused a business loan.
Setting
When you start a business, you need to decide where you want to be located. This could be in an office environment or you may decide to work from home. Each of these options comes with its own set of pros and cons. Working from home means you can work at your own pace while still being in contact with your employees. Working from home will suit you if you live far from your office headquarters or if you have other commitments. Working in an office means you have everyone under one roof and can help them if the need arises. You need to work out which option is better for you. Working from home means you also save money on rent or mortgage.
Employees
Your business will only be as strong as the team holding it up. This means you need to hire the very best people for the job. If you end up hiring the wrong people that don't have your business's best interest at heart then you may find yourself falling behind the rest of the business world. When it comes to finding the best employees, you need to know where to advertise and how to advertise. When you send out your job ad you need to specify the type of person or people you are looking for. This should include the amount of experience they have and the level of qualifications they possess.
The problem you can run into with your employees is a high churn rate. This happens when a lot of your employees come and go in quick succession of each other. You can try and avoid this happening by challenging your workers and giving them a chance at promotions. If you send your employees for training then they are more likely to stick around. If your business needs a manager then you can send them on a management training course to better their skillset.
Website
Something else you will need when you run your own business is a strong website. This will be easy to use and get you sales from customers. If your website is not user-friendly then you may find your customers taking their business elsewhere. There is an unspoken rule when it comes to your website, this is the three-click rule. Ideally, your customers and clients should be no more than three clicks away from the page or product they are looking for.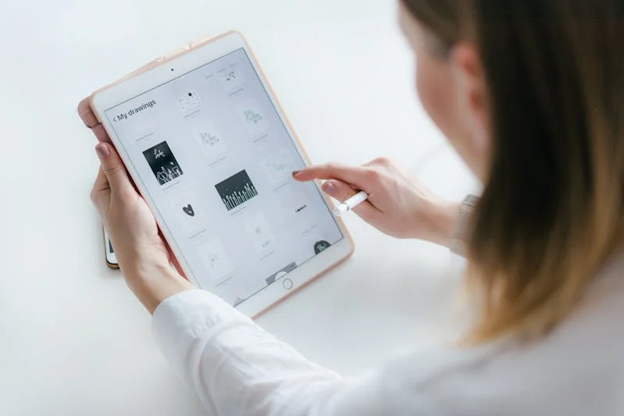 If you are unsure of how to set up your website or even design it then you could use the help of a website design company. Make sure you are doing your research and finding the right one to help.
Storage
This is something a lot of people don't consider when they are starting their own business. If you are storing your products on site then you will need to have some sort of storage facility, this could be a room or a basement level. If you work from home then you may find that hiring a storage unit will help you keep your home clutter-free. Think about the best options for you when it comes to storing your goods.
Goals
When you run your own business it is important that you and your employees have something to strive towards. Setting business goals will give you end results that will do wonders for your business. It is important that you don't set goals that are impossible to reach. Maybe thinking of the acronym SMART will give you some ideas when it comes to setting goals. SMART stands for Specific, Measurable, Attainable, Realistic, and Timely. This means rather than setting a goal that states 'reach 1 million clients in a week' you could instead set the goal 'make 100 customers in three months.' The difference is much more realistic and timely. It will also give you and your staff an incredible sense of achievement when you hit that milestone.
Taxes
Finally, as a business owner, you are responsible for filing your own taxes. This can seem a bit like a minefield, especially if you are not used to it. If you have never run your own business before then you will be used to paying taxes with your paycheck each month. When you run a business you will need to keep money aside and pay your taxes twice a year like everyone else. You are essentially classed as being self-employed when you have your own business so taxes are your responsibility. If you don't file your taxes, even if you don't owe any, then you could find yourself in serious trouble.