A Guide To Staying Safe in Bali This Summer
This post may contain affiliate links or I may have received the product free in exchange for my honest review. See full disclosure for more information.
Bali is one of the most popular international destinations with Australian travellers, as well as other adventure seekers from around the globe. Its tropical environment, friendly locals, and exciting cuisine make it a natural choice for those who want to explore or relax. If you are heading there this summer, then you are sure to have the experience of a lifetime.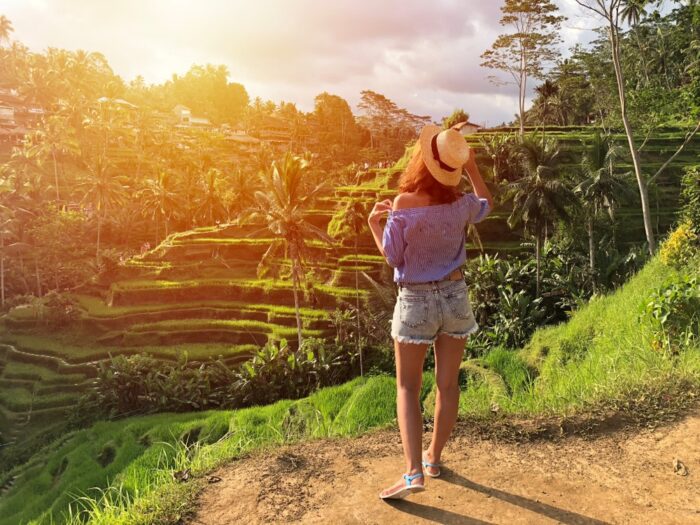 However, as with all international travel, it is important to know how to stay out of trouble and how to stay safe. While most people travel to Bali without incident, there is always a small chance that misfortunes and mishaps can happen to you. Being prepared with the right information beforehand and having a plan will help you have an enjoyable trip without any problems.
Let's look at some of the essential tips and tricks for staying safe in Bali this summer.
Invest In Travel Insurance
All international travel calls for good travel insurance. These days, there is no excuse for not being protected while you are away on holiday as online searching makes it easy to find good coverage. Cheap travel insurance that still offers solid protection is easy to find, so be sure to invest some time and money into finding the right insurance coverage for your needs.
Have All Of Your Vaccinations
Some of the biggest risks to your health in Bali are diseases that you might catch while you are there. However, many of these are preventable with the right preparation. To avoid the risk of Hep A and B, as well as Tetanus and tropical diseases like Typhoid, be sure to get all of the vaccination shots that you do not already have.
Not only will getting seriously sick ruin your holiday, but it might also continue to have an impact and effect when you return back home. Be careful and stay on the safe side when it comes to your health.
Avoid Dangerous Transportation
There are motorcycles everywhere in Bali. As one of the most common ways to get around, it can be tempting to hop on a bike yourself. However, if you do not actually have motorcycle experience, this is generally a bad idea. For example you will usually not be covered for vehicle incidences unless you as both the driver or passenger are wearing a helmet, holding a drivers license for the country you are in, as well as driving a motorcycle that has a rating of 125 cc or the Australian equivalent. However make sure you check your policy to see exactly what is covered.
Getting around in Bali, on foot or otherwise, also takes a bit more attention than you are likely used to. Traffic is generally more chaotic than many Australian travellers are familiar with, so be mindful of where you are standing in any street to avoid an accident.
Avoid Red-Flagged Beaches
While Bali offers some of the best beachfront in the world, it is important to be mindful of where you plan to swim. Some beaches have dangerous currents that will quickly overpower even the most experienced swimmers. This can quickly put you into serious trouble and put your life in danger if you are not careful.
Fortunately, many, but not all, of these dangerous beaches are marked out with red flags. If you see such flags on the beach you have chosen, then stick to the sand to avoid any harm.
Enjoy Your Trip!
Read up about staying safe in Bali in more detail. These tips are a great place to start, though there are many more things to be aware of before you make the trip. Staying safe is important, but if you take the proper precautions and use your common sense, you will be able to enjoy your trip without incident.