About Your Emergency Survival Food Storage Plan
This post may contain affiliate links or I may have received the product free in exchange for my honest review. See full disclosure for more information.
The planet is in a state of decline. If you look around or pay rapt attention to environmental-related news, you will realize that there is cause for concern.
Generally speaking, the activities of humans are not doing so much to help. This is why environmentalists are clamoring for a change in attitude and lifestyle choices for the benefit of our planet.
For instance, the emission of various greenhouse gases is damaging the ozone layer. As a result, the toxic ray of the sun is being experienced by many because of the weakening of the protective ozone layer.
The resultant effect includes a deficiency in vitamin D and more severe complications like the growth of cancerous cells in the body. It also has a terrible effect on plants and vegetation. For more on this subject, you can read this article.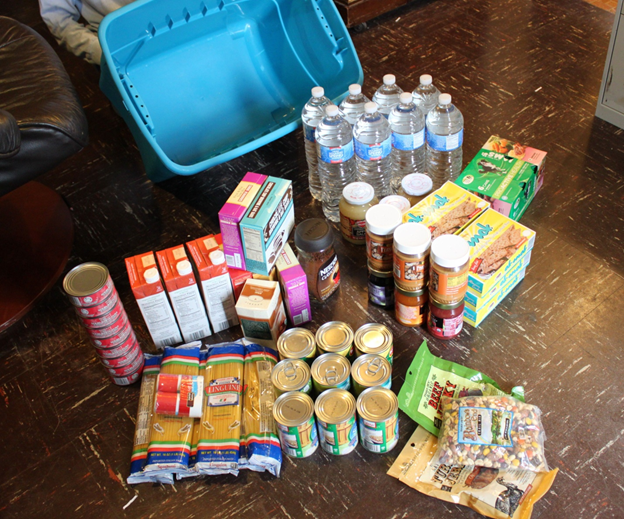 With all that is happening, the planet is forced to react terribly in so many ways. In places like Texas, Florida, and several other parts of the nation and world at large, there is an increasing possibility for hurricanes, glaciers, hail storms, floods, earthquakes, tsunami, and a long list of natural disasters to happen. How then can we respond to these negative situations?
While we are all expected to impact the planet positively with our lifestyles, we also need to be well prepared for emergencies caused by natural disasters or even other factors. To do this, there is a need for the right emergency survival food storage plan.
Benefits and Features of a Good Emergency Survival Food Storage Plan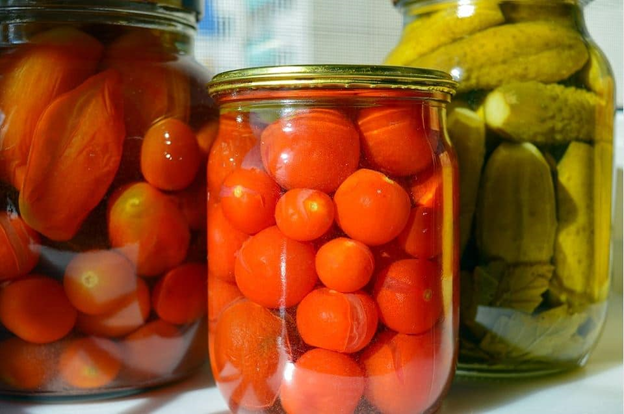 As explained above, you have to watch out for yourself, your family, and your loved ones when disaster strikes. This is why we strongly advise everyone to have an emergency survival food storage plan in place.
This will ensure that you do not get stranded as government relief may not come as soon as you imagine it would. As a result, you should look after yourself and everyone that is yours. Doing this means being deliberate about having a stockpile of meals kept for such a time.
However, there are more technicalities involved as you simply cannot store everything. There are edible items that are hard to preserve and should be avoided.
In the same vein, there are ideal storage nylons, bags, or buckets that should be used in preserving these edible items. Such bags, bucket, or nylon should be able to guarantee the following:
Protection Against Creeping Insects and Rodents
You cannot go through the stress of stockpiling your survival food only for rodents and creeping insects to have a field day feasting on your stockpile.
To avoid this, you have to ensure that your emergency bucket, nylon, bag, or survival gear designed for this purpose is up to the task.
Additionally, be careful with edible items such as beans. Although it is a very good option for this emergency period because of its long shelf span, it is susceptible to a particular kind of bug as you may have noticed.
To best handle the situation, we suggest that you allow the legume to spend no less than 2 days in the freezer. The freezing temperature will make this legume unsuitable for bugs and creeping insects that want to devour it.
Protection Against Oxidation
While oxygen is needed if you must stay alive, this natural air is not ideal for these meals. If exposed to oxygen, the chances of developing mold and bacteria are increased.
So, you are to avoid this possibility by using airtight storage equipment. This will ensure that the food items remain intact and not affected by mold and bacteria.
Left to us, we suggest that you use special nylon as primary storage. Additionally, the item inside the nylon will be housed in a special emergency bucket, bag, or survival gear. The reason for this is because of how nylons can be easily maneuvered to prevent oxidation.
Additionally, we strongly advise that you make good use of oxygen pads in helping to deal with oxidation in food. If you are interested in knowing the essence of this product, you can visit: https://www.ncbi.nlm.nih.gov/pmc/articles/PMC4375217/#:~:text=Oxygen%20absorbers%20have%20an%20important,inhibition%20of%20food%20spoilage%20microbes
Protection Against Moisture
Aside from oxidation, moisture is another problem many food items cannot deal with. As non-perishable as the bean legume can be, it can quickly lose its lengthy shelf life when exposed to moisture. So, you should invest in emergency food storage that is watertight.
Wrap Up
In this article, we have discussed why you should have a stockpile of the right food available in case of a disaster. We strongly advise that you consider the features of a good emergency food storage product and use that as a yardstick in getting your survival gear.