Always Have Your Pet Needs with Petco's Repeat Delivery Service #PetcoDelivers
This post may contain affiliate links or I may have received the product free in exchange for my honest review. See full disclosure for more information.
This blog post is part of a paid Megan Media and Petco Repeat Delivery blogging program. The opinions and ideas expressed here are my own.

Having pets is such a huge joy. They bring smiles and laughter to each day. What doesn't bring joy? Realizing you're out of dog, cat food or litter at an inconvenient time.  Now you can have products delivered to your house on a schedule thanks to the Petco Repeat Delivery Service! #PetcoDelivers
Always Have Your Pet Needs with Petco's Repeat Delivery Service

With the Petco Repeat Delivery Schedule, you just choose your products, select Repeat Delivery, and then set your schedule. Super easy!  You can choose between now and every 2 weeks, 3 weeks, 1 month, 6 weeks, 2 months, 3 months, 4 months, 5 months, 6 months, and 12 months. I love that I can set a schedule that works for me and my family.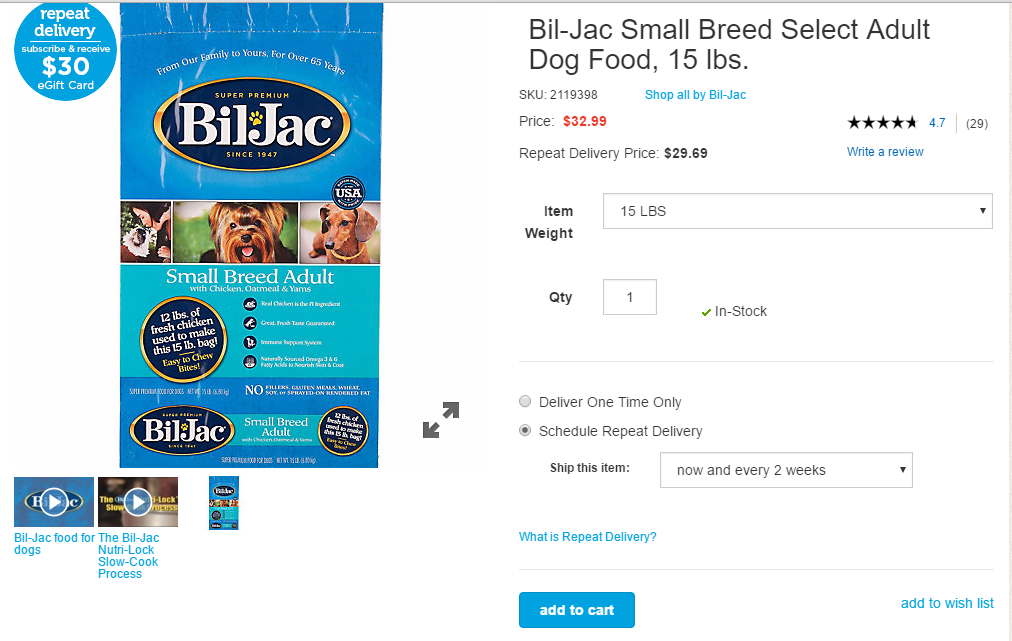 The first thing I wanted to put on Repeat Delivery was dog food, of course. There's been so many times I've had to stop by the store on the way home from work to pick up dog food. Now I don't have to do that anymore with Repeat Delivery! With so many varieties of dog food, you just select your favorite (well, your dog's favorite!), select the size bag you want to receive now and each month, and then Schedule Repeat Delivery and select how often you want to receive it.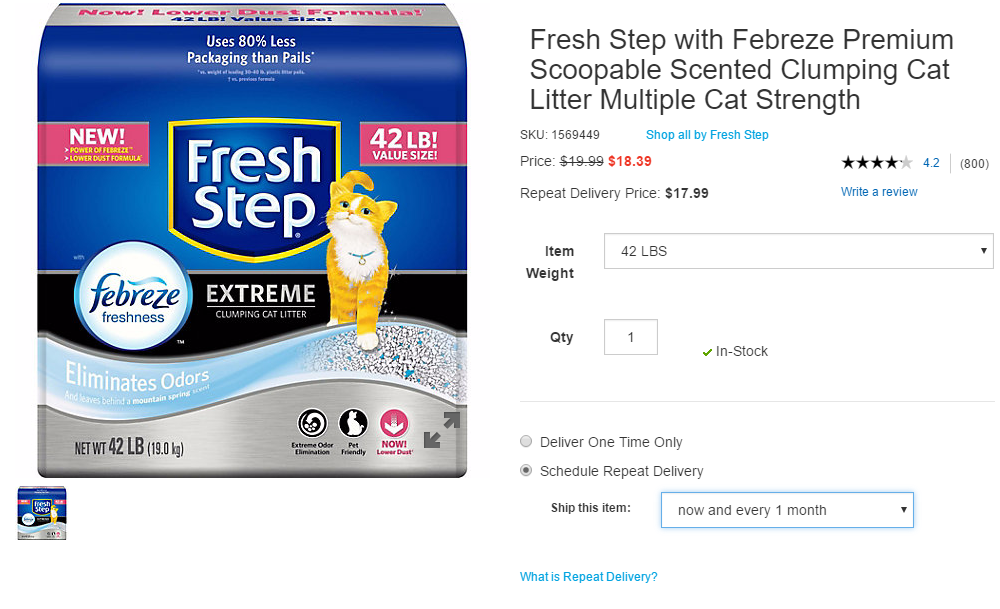 As an owner of 3 cats, litter is something we always need. So, signing up for Repeat Delivery for litter was a no-brainer. Now I can get our favorite Fresh Step multiple cat litter delivered as often as needed. I love the variety of litters available, as well as the variety of sizes. No matter how many cats you have or what kind of litter you like using, Petco is sure to have what you need.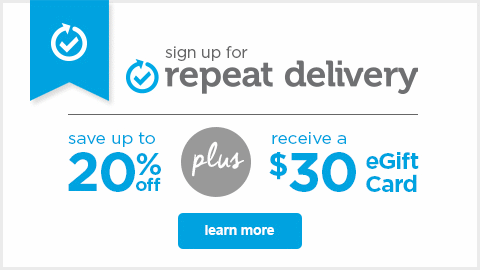 Right now there is a great promotion going on, too. When you sign up for Repeat Delivery, you will receive up to 20% off of certain items and you will also receive a $30 eGift Card with purchases over $39. You cannot use this Promotional eGift Card on donations, backordered items, or for the purchase of another Petco eGift or Physical Gift Card. And it's easy to qualify – just be a first-time new customer, and place your first Repeat Delivery order between April 1, 2016 and April 30, 2016.  Now is definitely a great time to become a Petco Repeat Delivery customer!
Whether you have dogs, cats, small animals, birds, fish, or reptiles, there is a great variety of foods and products that are available for Petco's Repeat Delivery. Make your life easier and sign up for this great service today – you do not want to miss out on the up to 20% off products and $30 eGift Card that you will receive!