Asher's Chocolates #Review & #Giveaway
This post may contain affiliate links or I may have received the product free in exchange for my honest review. See full disclosure for more information.
Yes, I admit it, I am a CHOCOHOLIC!!!! I love chocolate, and I especially love dark chocolate.  When given the chance to review Asher's Chocolates, I was elated.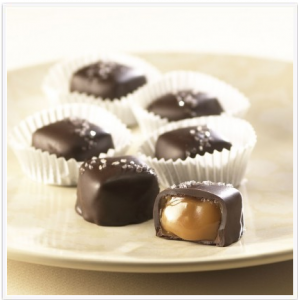 About the Company:
Asher's Chocolates is the oldest continuously family-owned confection company in the United States. It began in 1892, when Chester A. Asher opened a small candy shop in the heart of Philadelphia. In addition to candies, Chester and his staff of six also made jams, jellies, maple syrup, freshly baked cakes and ice creams. Beautiful European-style bonbons and rare candies were displayed in the window to tempt passersby. The Asher name quickly became associated with superb quality, and the store acquired larger space in the Philadelphia's historic Germantown neighborhood.
When Chester's son John died in 1966, the third generation of Asher's took the company's helm. With the increased use of air-conditioning in stores, homes and automobiles, chocolates were becoming more popular as a year-round candy. Jack and Bob decided to expand their selection of chocolates and began producing sugar-free (what was then called "dietetic") chocolates.
The brothers understood America's changing tastes in candies and had a knack for business. Asher's quickly grew. By the 1980s, Jack's and Bob's sons, David and Jeff, continued the business into the fourth generation. They soon moved the company to Montgomeryville, Pennsylvania. When that space became too small, The Asher Familiy purchased 31 acres of farmland in Souderton, Pennsylvania. This is where Asher's Chocolates are made today.
The family also purchased the former Goss Candies in Lewistown, PA. There, hand-made confections are created including Chocolate Smothered Potato Chips, moulds and buttery toffee.
From candy shop to chocolate factory, Asher's has maintained a tradition of fine American chocolates. Asher's Chocolates is currently under the direction of the fourth generation of Ashers: David Asher, President and CEO, and Jeff Asher, Vice President Sales and Marketing. Their fathers, Bob and Jack Asher, remain co-Chairmen of the Board.
The Review:
Asher's Chocolates sent me a tasty box of Dark Sea Salt Caramels. After opening the package and devouring one, I can understand why this is one of the company's best sellers.  It was rich and full of dark chocolate flavor, filled with creamy caramel and sprinkled with a hint of sea salt.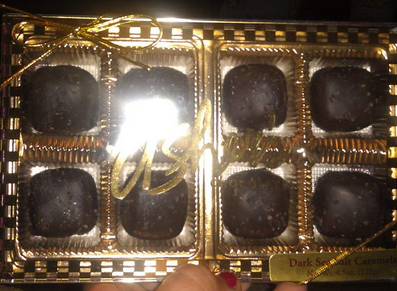 This box didn't last three days.  I had to discipline myself from eating them all in one day!!!  Asher's Chocolates is my new love.  I love how they have perfected the combination of salty/sweet in one flavorful piece of chocolate.  The benefits of the dark chocolate make me feel better about this blissful sensation of candy.  🙂
Asher's overs a HUGE variety of candies, snacks and gift sets.  If you are searching for the perfect gift to send a friend or loved one, I really recommend you check out Asher's Chocolates website and see all they have to offer.
Would you like the chance to win a 8-pack of Dark Sea Salt Caramels to try for yourself?  Asher's Chocolates is graciously providing a prize to one lucky fan.  You will receive the same package I did.
Simply follow the easy Rafflecopter form below for your chance to win.  Open to entrants in the U.S., 18+ years of age.  Good Luck 🙂
It's Free At Last was given this product from Asher's Chocolates in exchange for an honest review. All opinions are our my, and no compensation was given in exchange for this review.