Baby Steps Scratch Off Calendar
This post may contain affiliate links or I may have received the product free in exchange for my honest review. See full disclosure for more information.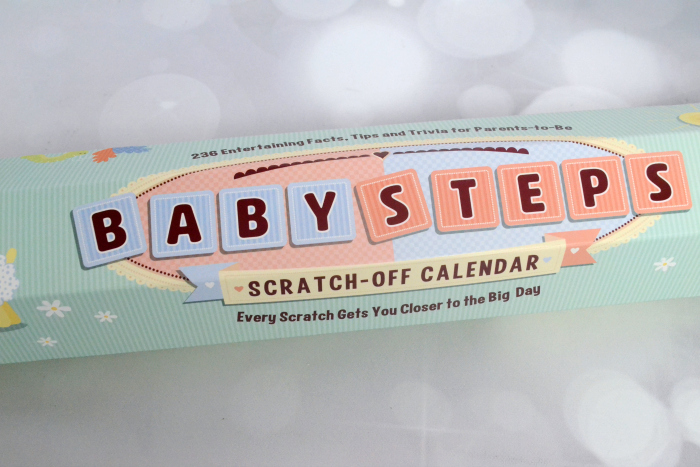 Being pregnant is one of the greatest joys in life.  Knowing you're creating a human being inside of you is such a miraculous thing.  When I was pregnant I used to read all the baby books I could get my hands on.  I'm excited to tell you all about the fun Baby Steps Scratch-Off Calendar available now!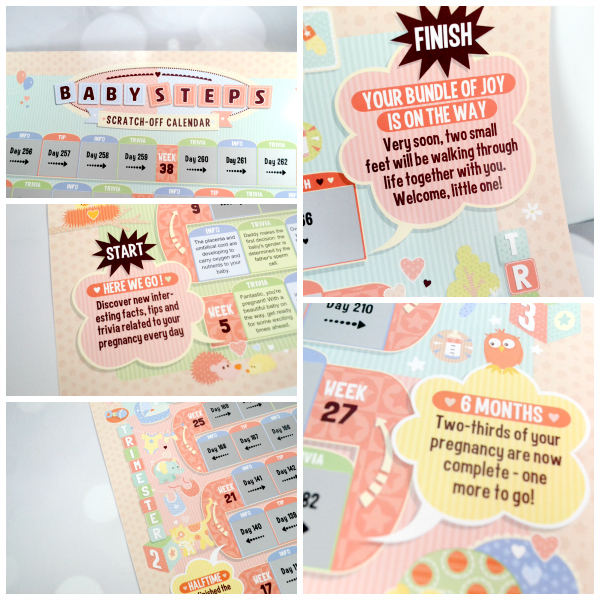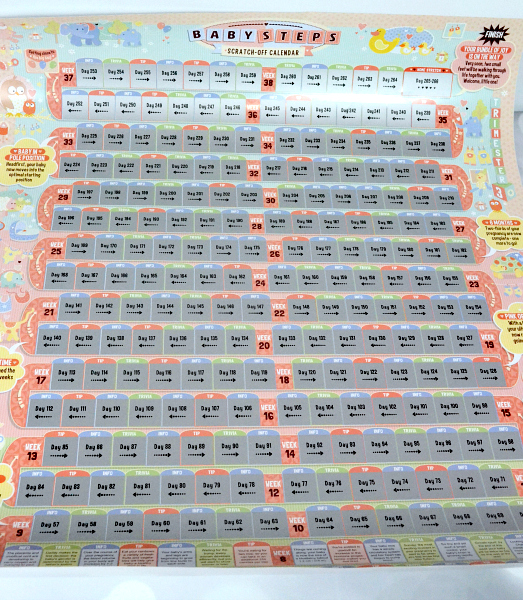 The Baby Steps Scratch-Off Calendar from Splash Brands features 236 fun facts and tips for the parents-to-be.  From week 9 through week 38 you get to scratch off a box each day to find information about how the baby is developing, and read fun facts or helpful tips that are all from experienced mothers and midwives. Each of the facts and tips relates to the particular stage of pregnancy that you are currently in.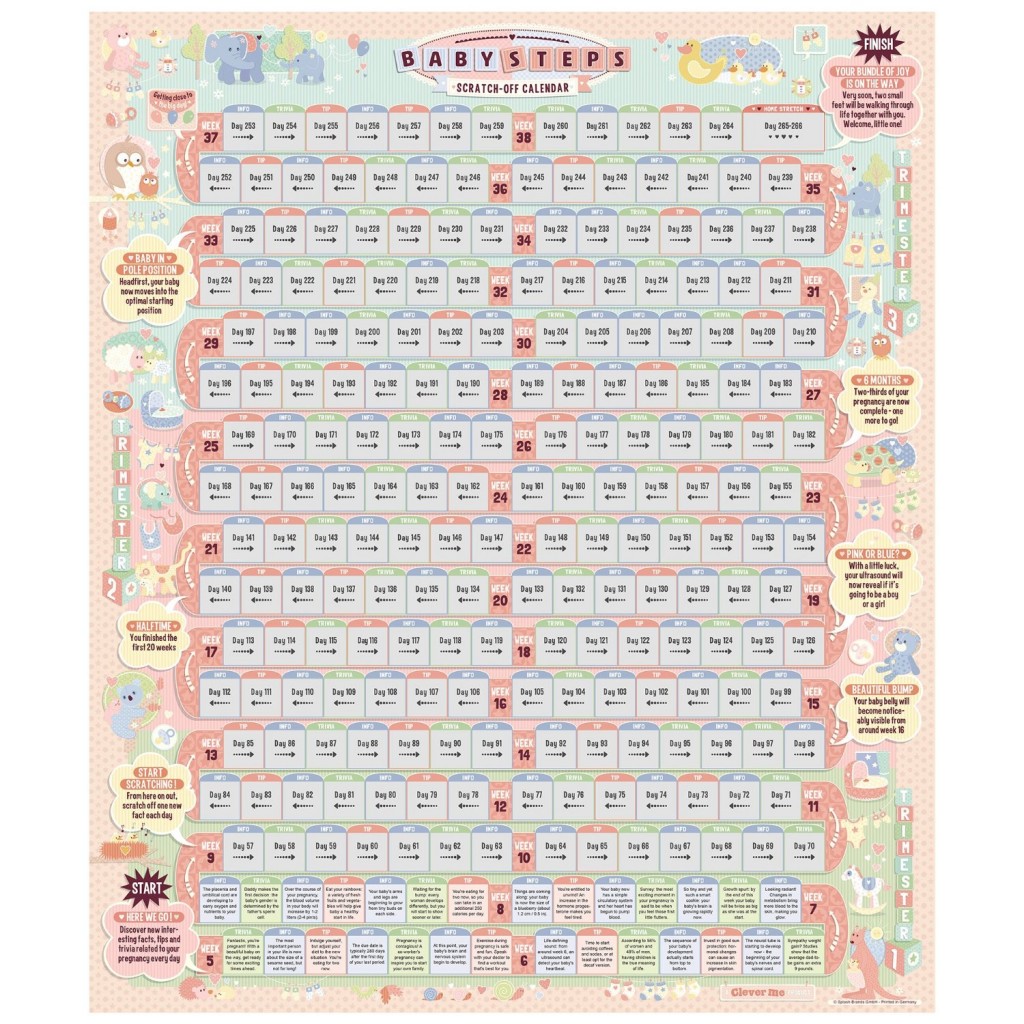 If you are looking for a great gift for someone who is pregnant in your life, the Baby Steps Scratch-Off Calendar is a great, unique one.  Any mom or dad to be will have fun scratching off the calendar each day to find out how their baby is developing. I know I am excited to give one to a close friend of mine who is currently pregnant!
Make sure to follow Splash Brands online:
Website | Facebook