Balancing Trend and Cost when Dressing Your Child
This post may contain affiliate links or I may have received the product free in exchange for my honest review. See full disclosure for more information.
Many people think only teenagers and adults are interested in being fashion forward, but nothing could be further from the truth. Naturally, children do not have as much of a say when it comes to dressing themselves, they certainly due have their own individual likes and dislikes and other preferences. It is vital, as a parent, that you involve your children in decisions with regards to their wardrobe. Unfortunately, your children will have no concept of the price of things yet, which means there is a chance they will choose trendy clothing that is almost unaffordable.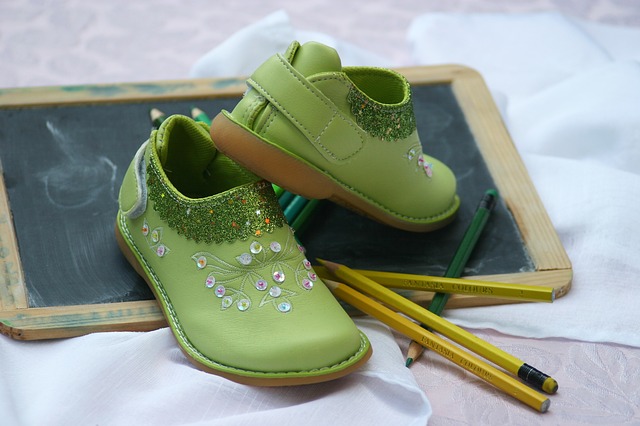 The reality is that children's clothing can be incredibly expensive, particularly if you want them to wear designer labels. Just as with adult clothing, the main fashion houses around the world actually set the trend for those thousands of garments you will see on retail racks. Once upon a time, only the very rich and famous would be able to dress their kids up in true designer labels, which meant they didn't really care about the price tag either. However, as much as they continue to dress their children as hot and trendy as possible, the world of designer clothing is now also open to regular people. It is just about knowing where to look.
Unfortunately, just as designer clothes started to get somewhat affordable, the economy collapsed and, with it, the ability of most people to shop for something top of the range. Of course, some parents weren't affected by the crisis at all and continued to choose designer labels. And there were also some parents who would continue to buy them even if they couldn't truly afford them, simply because they wanted to show the world that they were ok. Now that the crisis is over, however, more people are once again able to turn to these types of labels. And the best thing is that this has caused their price to drop, which is a natural effect of supply and demand.
Children's clothing includes such things as bottoms, tops, accessories and footwear. Collections exist for both boys and girls, although there tends to be a larger selection for little girls. Parents are becoming increasingly fashion conscious, following trends and look at the designer brands at Evolution Kids Emporium to see what is available for their little treasures. Parents feel it is more important than ever to have their children looking good, but they also have a greater understanding of the importance of not overspending on something as trivial as clothing.
Of course, as much as children like to look good, they care more about being able to feel comfortable in their clothes while playing. This is one of the reasons why designer clothes are so popular, however, because they are generally of high quality, meaning they won't rip as easily either. The downside, of course, is that the price tag of these clothes may mean that parents don't allow their children to play and run around with this. This is why it is so important to compared the market first.