Battle Your Friends to See Who Can Make the Best Sandwich with "As You 'Wich" Game #MegaChristmas20
This post may contain affiliate links or I may have received the product free in exchange for my honest review. See full disclosure for more information.
Game night got really appetizing with this new game AS You wich'. Invite your friends over for a fun and hungry inducing time as you try to create a sandwich that everyone will love but, not to eat but to vote on and win! What kind of sandwich will you build? Will it be the winner?
Building a truly great sandwich takes a lot of skill and choosing between epic sandwiches can be really challenging. In As You 'Wich, the ultimate game for sandwich lovers, players are dealt ingredient cards, which represent their sandwich. They shop and discard ingredients and preparation methods to assemble a superior sandwich. When all the shops are closed, each chef has to name, present and defend their sandwich. All players vote for their favorite sandwich–but you can't vote for yourself. If you can convince your opponents that yours is the best sandwich, you've won!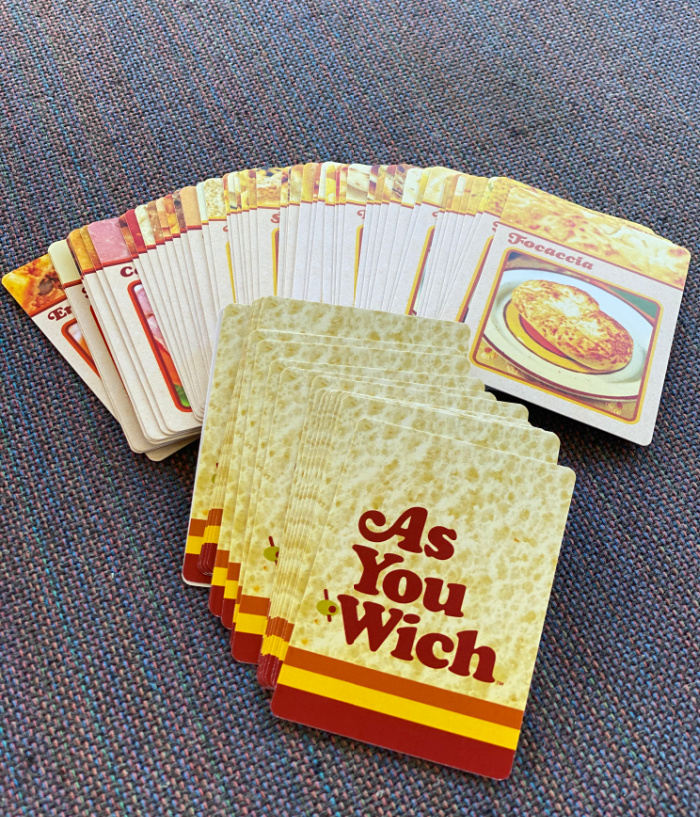 About As You Wich Game Got Created:
Studio71 Games, a Red Arrow Studios company, has partnered with Janelle Jones and Sanji Moore to launch the company's first female lead tabletop game. This highly-creative, multiplayer sandwich building card game was created on a summer night in 2010 when Moore spiced up an awkward date by blurting out the first thing she thought of… "Uhhhh what sandwich would you rather eat: turkey with pepper jack, tomato, pickled onions and mayo on ciabatta bread OR shrimp with avocado, vinegar based coleslaw and grilled zucchini in a wrap…?" Moore and her date stared at each other for a moment before he replied, "Is the shrimp fried or grilled?" The next morning, she told her long-time friend, Jones, about her new date game and Sandwich, now As You 'Wich, was born.

"Partnering with two female game designers, one being a woman of color, is a historic moment for us at Studio71 Games and we are honored that Janelle and Sanji have entrusted us with this game that they spent over a decade working on," added Javon Frazier, Chief Product Officer and President of Gaming at Studio71.
This game continues Studio71's pursuit to push the envelope and be a key disruptor in the games industry with past products being some of the most popular tabletop games based on pop-culture IP. This year alone, the company has launched Kickstarter campaigns with Dark Horse Comics for The Umbrella Academy card game, with YouTube sensation Joey Graceffa for an Escape the Night board game based on Graceffa's popular murder-mystery YouTube series of the same name, with Edmund McMillen for the card game Tapeworm, which generated over $1 million, with YouTube comedian and animator Alex Clark and TV writer Zach Craley for the candy-stealing card game Sugar Heist, and with Jeopardy world champion and "Greatest of all Time" Ken Jennings and Magic: The Gathering creator Richard Garfield for the strategy board game Half Truth, which was fully funded in just three hours. Before partnering on Tapeworm, Studio71 and McMillen saw success with The Binding of Isaac: Four Souls, which raised almost $3 million in 30 days via Kickstarter and recently launched an exclusive line at Target. The company has also spearheaded Kickstarter campaigns for Joking Hazard, the second most funded card game on Kickstarter of all time, as well as Shady Agents and Pet Evil.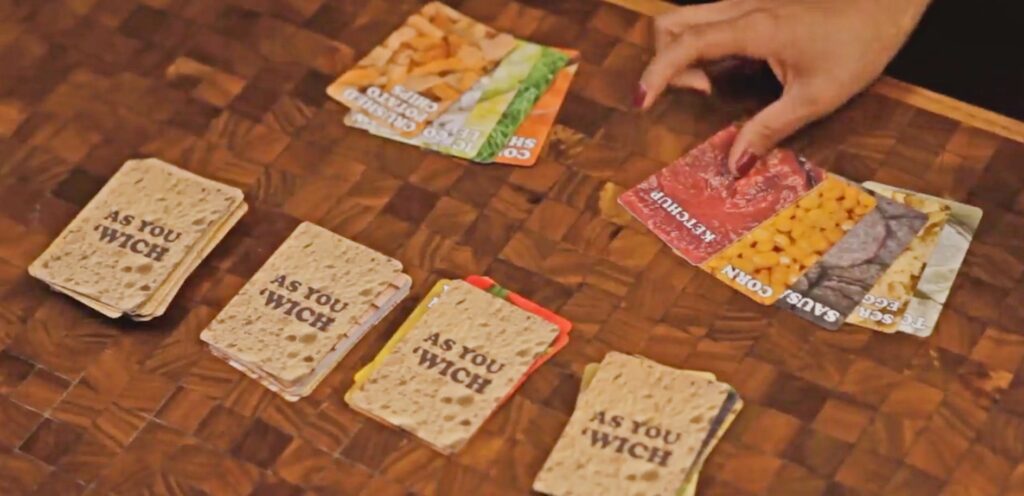 How to Play:
Get a group of friends together and dish out 5 cards
Open up sandwich shops
Shop the different shops, or take your chances with a blind pick from the top of the deck.
Build your sandwich! Discard extra cards to make sure that your sandwich is composed of 5 different items.
Show off your 'wich!
Which 'wich is the best 'wich?! Face off against friends for the best sandwich.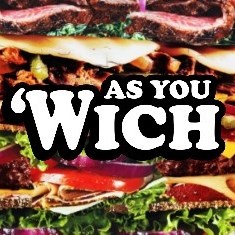 If you commit to backing the game now, you'll receive the limited edition "Any Ingredient on Hand" card, which allows players to use any ingredient they have nearby. Pre-Order Here!
You can also Pre Order on Studio 71 Games WEBSITE.
You can stay socially connected with As You 'Wich for all the latest info on this exciting new game:
________________________________________________________________________________________________
We have added As You 'Wich game to our 2020 Holiday Gift Guide