Must Read This Summer – Behind Closed Doors by B.A. Paris
This post may contain affiliate links or I may have received the product free in exchange for my honest review. See full disclosure for more information.
Disclosure: This is a sponsored post on behalf of She Speaks. Regardless, all opinions are 100% my own.
I have a daughter who has never gotten into ready much. She is a typical millennial who is engaged with visuals like Facebook, Twitter and Netflix. I knew with her, from an early age, that she was not much of a reader. While I read to her as a child and she loved looking at pictures, as she progressed in school, she never really was captivated with ready a good or engaging book.
When she started college, I worried how much her attention would be focused on doing the work outside of classes. My worry was quickly squashed as, after her first semester, she suddenly developed a love of reading. Her first English Literature course offered her the opportunity to enjoy classic stories and modern mysteries.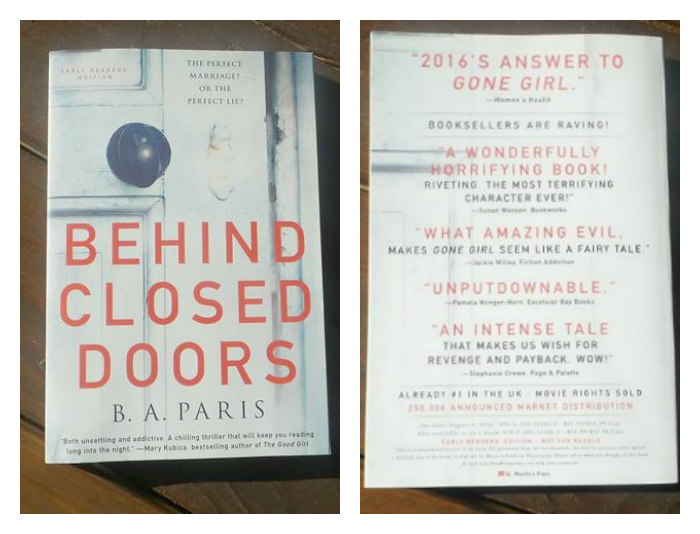 I knew that when we were going to receive this new novel by B.A. Paris, Behind Closed Doors, she would want to take the first round to crack it open. I am still in awe that this book arrived on a Saturday afternoon, she started reading it on Sunday evening and was done with the over 350 page book by Tuesday night.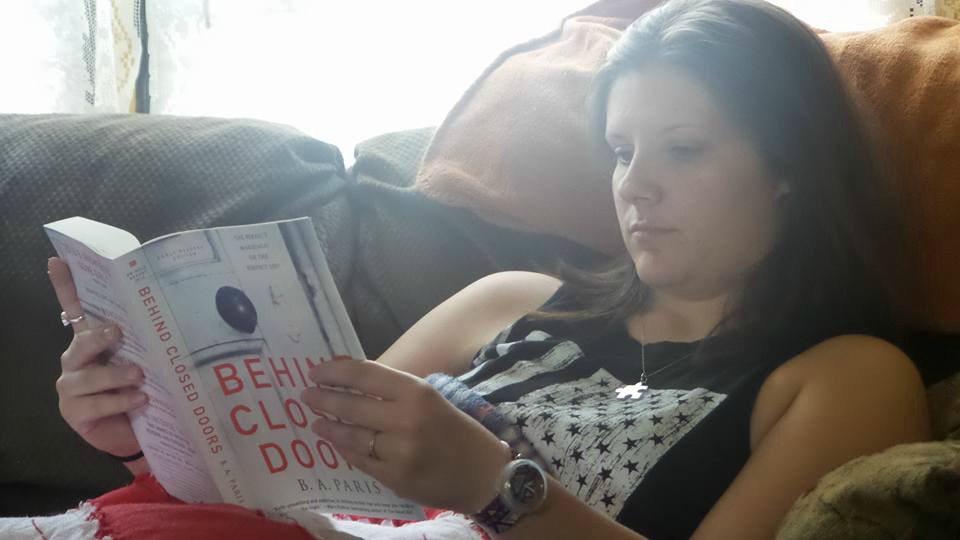 She read it on her way to work, during her lunch hour and when we got home from work. I cannot believe how this suspenseful novel captivated her so much to finish it so quickly.
More about Behind Closed Doors
She then sat with me and told me the tale of Jack, Grace, and her little sister Millie, a young girl with Down's Syndrome. Jack is on top of the world as a prominent attorney who has never lost a case. Grace believes she has met the man of her dreams with Jack, but what she soon learns is that Jack has a very dark sadistic side, and an ulterior motive to his marriage to Grace.

As Grace struggles to find herself and keep others out of harms way, including Millie, she is caught in a world of torment and mental abuse at the hands of Jack. 
I don't want to give too much away myself, as I also read the book in 2 days once Hannah was finished. I will tell you that Behind Closed Doors is thrilling, captivating and not for the faint-of-heart. This book is adult content and will keep you so enthralled, you won't want to put it down.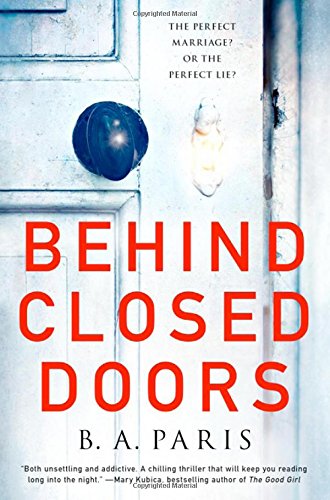 Hannah was excited to learn that the movie rights to this book have been sold and a future movie will be released. She wanted to look for more books by B.A. Paris and cannot wait for the release of her next novel, Every Little Thing, due out in January, 2017.
Be sure to stay connected socially so you can find out all of the latest news on a possible movie and other novels by B.A. Paris.
Facebook | Instagram | Twitter
Also, be sure to join She Speaks on Tuesday, August 9th at 2pm (ET) for the #BehindClosedDoors Twitter Party. You will have a chance to win prize packs and chat with the author herself, B.A. Paris. Be sure to RSVP here and during the party, use hashtag #BehindClosedDoors