The Best Casino Vacations Around the World
This post may contain affiliate links or I may have received the product free in exchange for my honest review. See full disclosure for more information.
If you've decided to book a casino vacation and are heading off somewhere new for some gambling and other fun, congratulations! Perhaps this is your first casino vacation, and you're getting ready to experience all the excitement this amazing experience can bring. Or maybe you're a seasoned pro when it comes to heading across the country or even traveling abroad for some gambling.
No matter how many times you've been before or what your preferences are when it comes to enjoying yourself in the casino, there are some amazing destinations for casino holidays dotted all across the world.
In this article, we'll take a look at the best ones to give you an idea of where to make for next.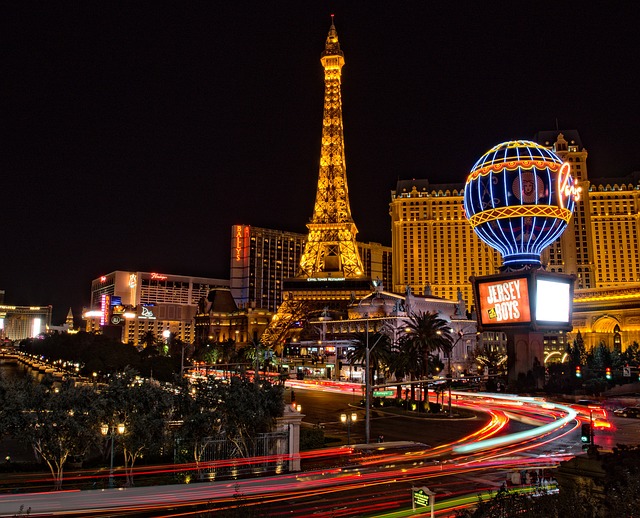 Las Vegas
Probably the world's most famous destination for casino lovers, Vegas is in many ways the ultimate when it comes to enjoying a flutter on the machines, the roulette wheels or the blackjack tables. The Las Vegas Strip is home to around 40 casinos, so you'll be spoiled for choice when you and your buddies are deciding where to go.
What's exceptional about Vegas is the sheer amount of entertainment available. For a touch of luxury, you can always visit a more upscale location or a resort such as the Bellagio, where casino fun is complemented by swimming pools, fine dining and great service.
If you are an avid sports fan you should also catch one of the big boxing matches that Vegas is famous for. The atmosphere will be electric, and a boxing match will definitely enhance your vacation and gambling experience. There are regular shows of all kinds, so check out the latest schedules and updates online. If you also want to have a cheeky flutter, sports sites like Stakers.com will provide you with all the latest odds.
Monte Carlo
Monte Carlo's gambling scene is clustered around the Monte Carlo Casino complex near the shore of this small city in Monaco. There are all sorts of options there, ranging from dice games like craps to more complex electronic options, including slot machines themed around everything from Game of Thrones to The Big Bang Theory.
As well as being a fun location for those who enjoy a good gamble, this is – like the rest of Monaco – a center of European elegance. That's why the Monte Carlo Casino enforces a strict dress code in the evenings, with men required to don a smart blazer or a jacket after 7pm to maintain that regal, refined atmosphere!
Macau
Located on China's south coast near Hong Kong, Macau is on the western side of the estuary of the Pearl River. The autonomous region is one of East Asia's up and coming casino destinations. Known to many as the "Vegas of China", Macau has a wide range of casinos – many of which, like in Vegas, are open 24-hours a day for maximum fun! And, as any seasoned gambler will tell you, there are plenty of professionals in Macau who are experts when it comes to playing the wheels and tables.
Atlantic City
Although not quite as famous as its fellow American location of Las Vegas, Atlantic City is full of exciting options for a gambler. Back in the 1970s, the state of New Jersey restricted casinos only to this coastal metropolis – meaning that all seven of the state's modern-day casinos are located in the city.
Whether you want to combine your gambling holiday with a relaxing experience such as a spa trip at a hotel like Borgata, or you'd simply prefer to get straight into the action at a multi-game casino complex like Bally's, the choice is yours.
Sun City, South Africa
It might not be nearly as well-known as the main locations people associate with gambling and casinos, but Sun City in South Africa has the usual array of games on offer. Whether it's the blackjack or punto banco tables you're after, or the smart card fueled, easy to use slot machines you'd prefer, there are endless options for fun at Sun City.
Located in the north-west region of South Africa within two hours' drive of the metropolis of Johannesburg, there's a lot of natural beauty to explore. If you've had enough of casinos you can head out to the local Pilanesberg National Park, or perhaps you just fancy lazing around by the pool drinking an exotic cocktail as a break from the roulette wheels.
Ultimately, it's clear there are many destinations all over the world perfect for your next gambling trip. So, no matter whether you want to stay in the good old USA or you plan to try out some exotic new climes for your vacation, there are plenty of options.
And – good luck!