Bandai Big Hero 6 Action Toys Review #BigHero6
This post may contain affiliate links or I may have received the product free in exchange for my honest review. See full disclosure for more information.
Disclosure:  Blogger may have received product and/or monetary compensation to help facilitate this review; however, all opinions are 100% my own.
Big Hero 6 Hits the big screen on 11/7/14 and to celebrate, Bandai has released a great line of Big Hero 6 toys for you and your little ones.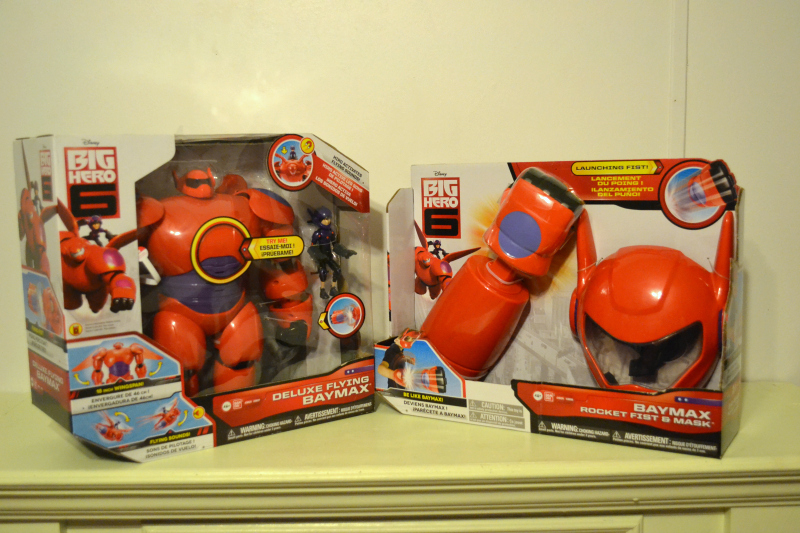 I don't know about you, but I am excited about the release of Big Hero 6 on November 7th.  With this great Disney moving coming out, I am sure that your children will be asking for some toys from the movie.  Bandai is here to the rescue!  They have a great line of toys featuring characters from Big Hero 6.  They were kind enough to send me two to review, and I'm excited to let you know about these!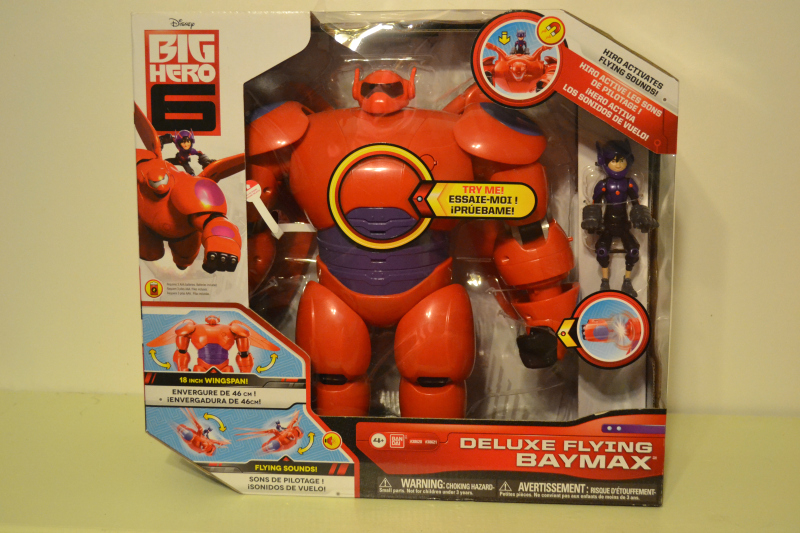 Deluxe Flying Baymax is pretty awesome.  It includes Baymax and Hiro Hamada figures.  I am sure this will be on every kid's wish list!
Large and in-charge, this massive Baymax is ready to fly into battle using all his great weapons and features. Towering at 11" inches tall with a soaring 18-inch wingspan, the Deluxe Flying Baymax features 20 points of articulation, multiple lights, sounds and other fun features such as a launching rocket fist. Baymax comes with a 4.5" Hiro Hamada figure, which when attached to Baymax's back unlocks additional flying sounds that change depending on whether Baymax is flying up or down.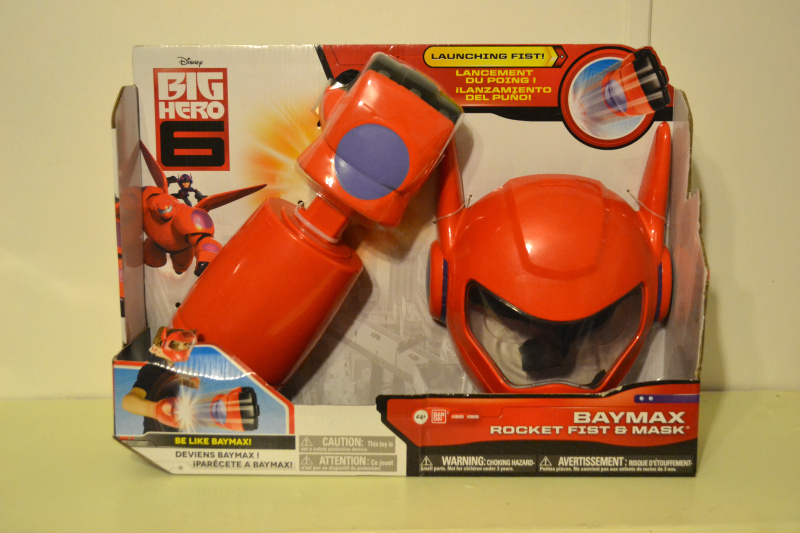 Next up is the Baymax Rocket Fist & Mask.  Your child can be just like Baymax with this set!
Baymax power times two. Put the power of Baymax in your hands with the Baymax Rocket Fist. Easy reloading and fun launching up to 10 feet in distance – and soft material on the fist makes it safe, and fun to play! Harness the power and launch Baymax's Rocket Fist while donning the adjustable mask.
Both of these toys hit stores everywhere September 26th.  You can buy them at Toys R Us, Target, Amazon, Kmart, Walmart, or Barnes & Noble.  These will make great Christmas gifts, or if your child is having a birthday soon!
Is your child excited for the release of Big Hero 6?  Do you think they will love these toys?