Summertime Fun with Blue Orange Games
This post may contain affiliate links or I may have received the product free in exchange for my honest review. See full disclosure for more information.
Whether you are still amidst your summer vacation, or the kids have already headed back to school, the fun doesn't have to end. You can spend some great time together playing two of the newest games from Blue Orange games, Top That! & Gigamons matching games.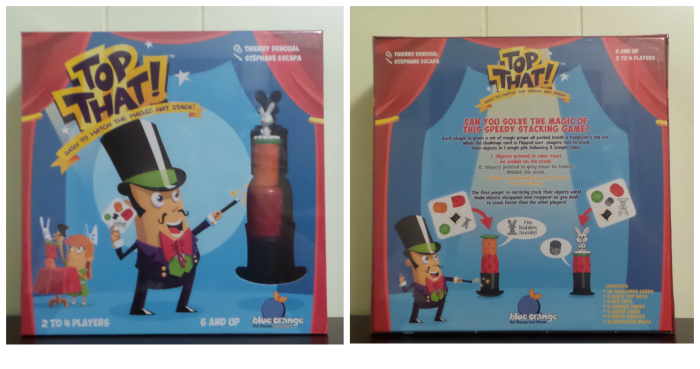 Be the New Magician in Town with Top That!
Match the Stack in this Magical Act. Top That! is a magical match-up themed after everyone's favorite act! You and your opponents race to stack your magician's tools according to the images on the challenge card. But the real magic happens when the images are painted in gray or dazzled in stars! If an item appears gray on the card, it must be hidden inside another prop, and if the item is surrounded in stars it must be empty for the grand magical reveal. Use sleight of hand to stack fast and wow the crowd with the final magic act!
This game comes includes:
55 Challenge Cards
4 Sets of props
4 Black Hats
4 Red Cups
4 Orange Tubes
4 Green Coins
4 White Rabbits
Illustrated Rules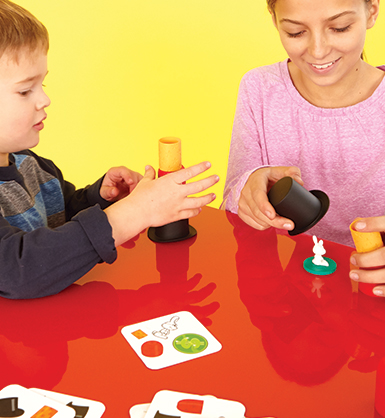 Targeted for ages 6 & up, your kids will spend hours of fun with you playing this game. It is for 2-4 players and you will really have a magical time playing.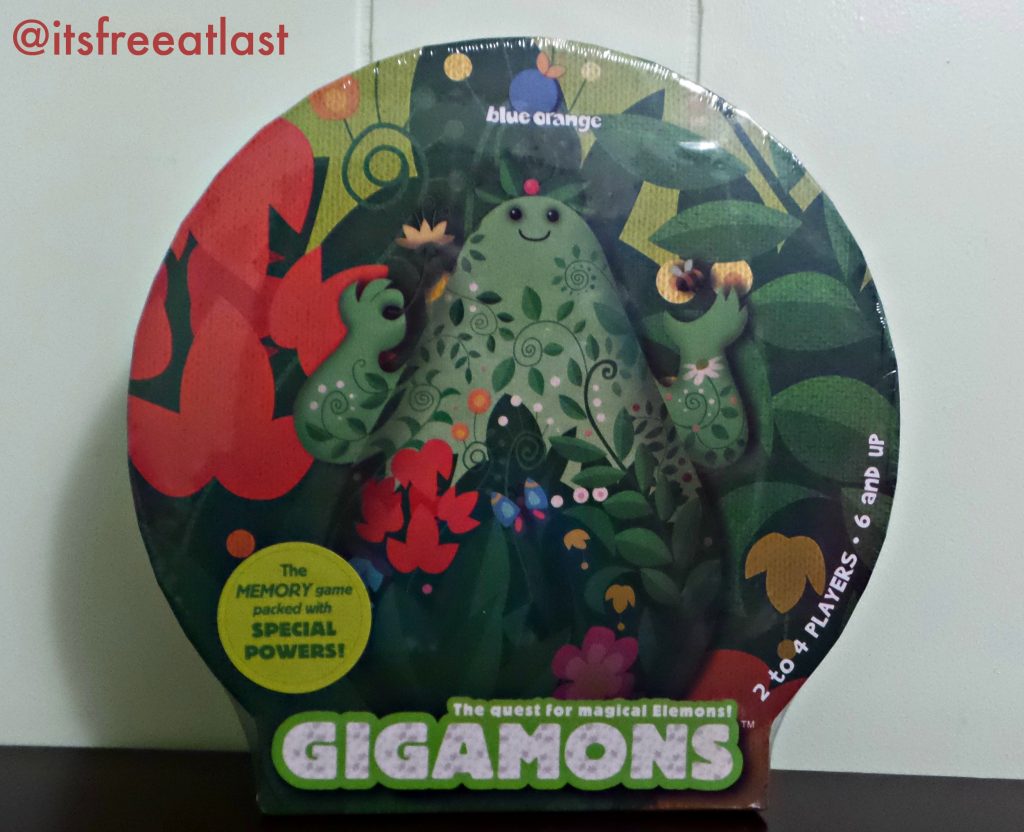 Master the Magic of the Elemons!
Gigamons is a memory game where you will enjoy matching and collecting Elemons to activate their superpowers. Every two Elemons unveiled unleashes a magical spell to hinder your opponents or aid your quest, and every three Elemons collected will summon a mighty Gigamon. This game will have you embark on a magical journey in this artfully mastered, creative world where memory is the key to success!
This game comes includes:
7 Gigamon Figures
42 Elemon Tiles
3 Rock Tokens
4 Reference Cards
Illustrated Rules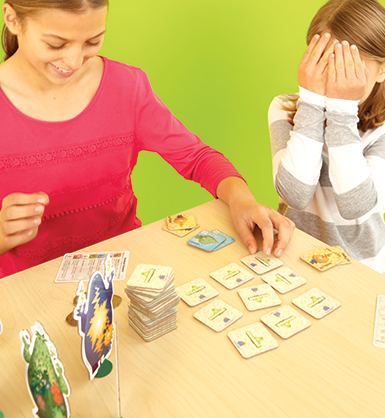 Be sure to check out all of the games available from Blue Orange. Choose from hundreds of games that will delight and entertain all of your family and friends.
Comment below and tell me some of the games and activities you like to do with your family on a summer day.