Boo It Forward with Ghostbusters DVD #BooItForward
This post may contain affiliate links or I may have received the product free in exchange for my honest review. See full disclosure for more information.
Have you ever been Boo'd? Now I am not implying you should be boo'd off of a stage, but rather, have you been boo'd with someone leaving a Halloween delight on your doorstep? I was excited today to find that I had been "Boo'd" by Slimer and the Ghostbusters!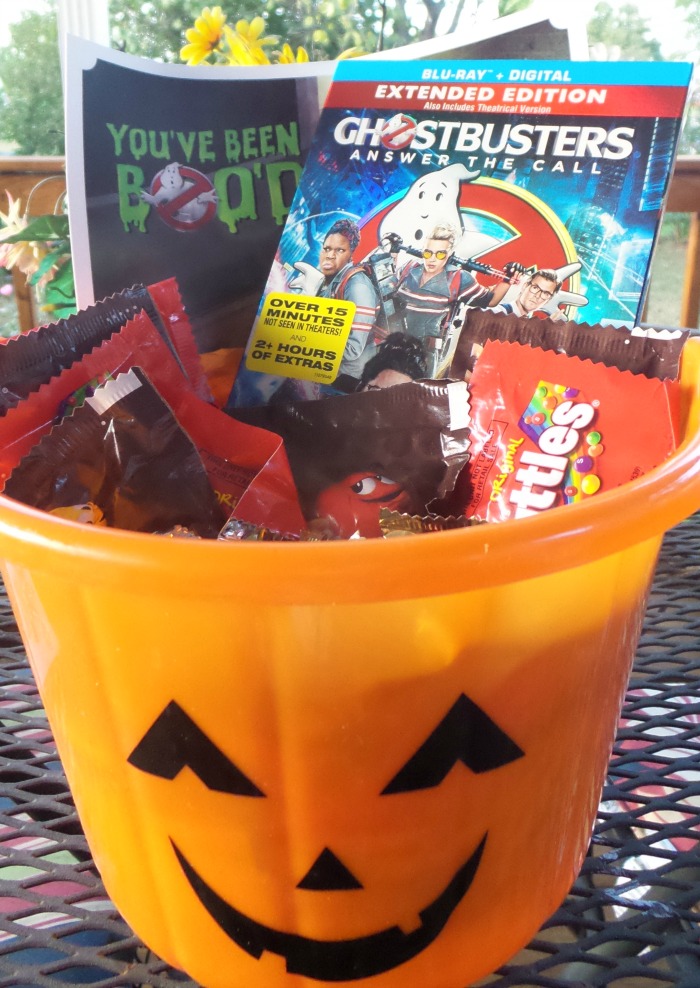 Walmart makes it extremely easy to Boo someone. With the Boo It Forward kit, you can partake in this fun tradition now. You can find all you need at Walmart online and choose your bucket or bag, choose what treats you want to add, select your delightful Boo Card and ship it to your home.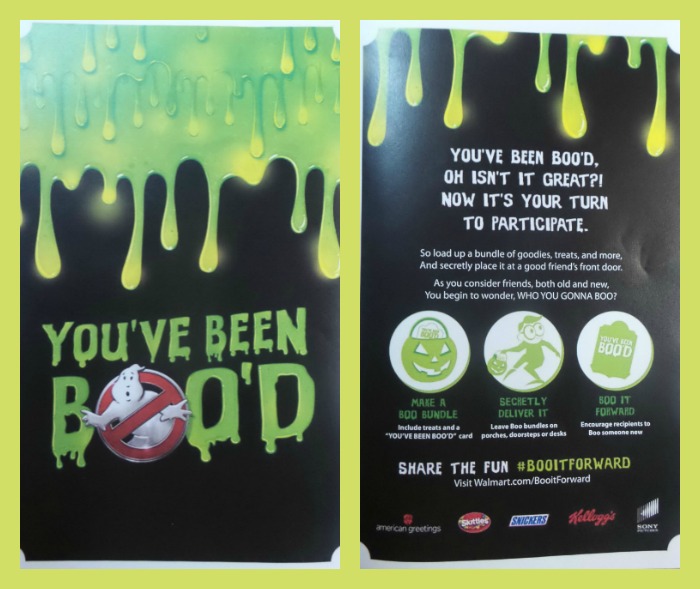 Once arrived, simply assemble your Boo Bundle and leave it for friends and family, or even co-workers. Want to Boo a friend or family member who has furry friends? They even have the option to add pet treats in your Boo Bundle.
Want to have them squeal in ultra-delight? Consider adding the Ghostbusters DVD, which releases on October 11. 

GHOSTBUSTERS: ANSWER THE CALL EXTENDED EDITION is now available on Blu-ray, DVD, and digital. The movie features more than 15 minutes of never-before-seen film footage and more than three hours of bonus features, including deleted scenes and gag reels, that allow fans to go behind-the-scenes with the cast and crew.
Ready to get started? Visit Walmart
Boo It Forward
online and select your kit items today. Remember to add Ghostbusters to your kits to allow everyone you Boo to see this modern-day take on a cult classic movie. When you Boo It Forward, be sure to share your kits online using #BooItForward so everyone can see your bundle!