Brain Bleeds: What Accident Victims Need to Know
This post may contain affiliate links or I may have received the product free in exchange for my honest review. See full disclosure for more information.
Being involved in an accident of any kind can be quite traumatic emotionally as well as physically. While any injury can be intensely taxing on the body, dealing with a head injury can also bring about all sorts of other issues such as brain bleeds. If you were involved in an accident and suffered a head injury, here are some things you should know about brain bleeds and more.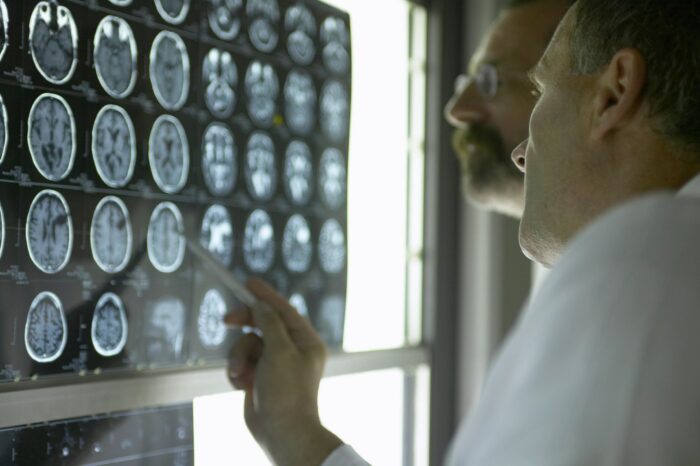 What Is a Brain Bleed?
Brain bleeds can occur whenever your cerebrum violently hits against the back and front of your skull. This thrashing can cause a rupturing of blood vessels and result in blood pooling between your skull and brain. This type of injury is extremely serious as it can lead to permanent brain damage and even death.
Possible Symptoms
Because the symptoms of a brain bleed often are not obvious at first, you might not realize that you have suffered an injury. However, if you are experiencing any one of the following symptoms, you should see a doctor immediately:
A decrease in or loss of consciousness
Confusion
Severe headache
Vomiting
Slurred speech
Difficulty with movement
Problems with your vision
Sensitivity to light
Neck stiffness
Sore or achy muscles
Seizure
Mood swings
Feeling ill or nauseous
Diagnosing a Brain Bleed
In order for your doctor to know for sure whether or not you are suffering from a brain bleed, they will have to perform a number of tests. On top of a physical exam, your doctor will probably have you undergo one or all of the following:
Magnetic resonance imaging (MRI) Scan
Computerized tomography (CT) Scan
Angiogram
Treating a Brain Bleed
While the type of treatment that you undergo will largely depend on the severity of your brain bleed, you might need to have surgery to relieve the pressure on the brain. This operation typically involves penetrating the skull and draining the pooled blood via suction. However, it might be necessary to cut out a section of the skull in order to gain better access.
Receiving Compensation
The medical costs of repairing a brain bleed are going to be quite high. Additionally, you will likely have other costs like lost wages and other expenses incurred as a result of your injury. In cases where the bleeding has already done permanent damage, you will likely have lifelong costs associated with your injury. To recover compensation after a car accident, you should talk with an experienced attorney.
The Road to Recovery
Recovering from a brain bleed might require you to participate in occupational and physical therapy, depending on how badly you were injured. Recovery can be a lengthy process, and not all people are able to fully heal, so be prepared for that as well.
However, if your injury is somewhat minor, you might be back to full health quickly. Simply by getting plenty of rest and taking medication to ease the headaches, you could find yourself back on your feet shortly. Otherwise, a hospital stay is more than likely to be required.
While there are many injuries that one can suffer from a car crash, brain bleeds are one of the most frightening. Because they can be quite subtle but extremely dangerous, they can often blindside accident victims. For this reason and more, it is imperative that you seek medical attention immediately after having been involved in a car accident, even if you think that you are okay.
A doctor will check for specific things that you would not know to look for, which can end up saving your life. The sooner you see a doctor, the better off you will be. Not only will this help keep you safe physically, but getting documentation of any injuries immediately following an accident will help in any potential legal proceedings as well.