Brylane Home Countertop Icemaker Review
This post may contain affiliate links or I may have received the product free in exchange for my honest review. See full disclosure for more information.
I recently had the chance to review an amazing product from Brylane Home.   They offer so many things for in and outside the home, their site is truly amazing.
I chose to review their creative and handy Countertop Ice maker.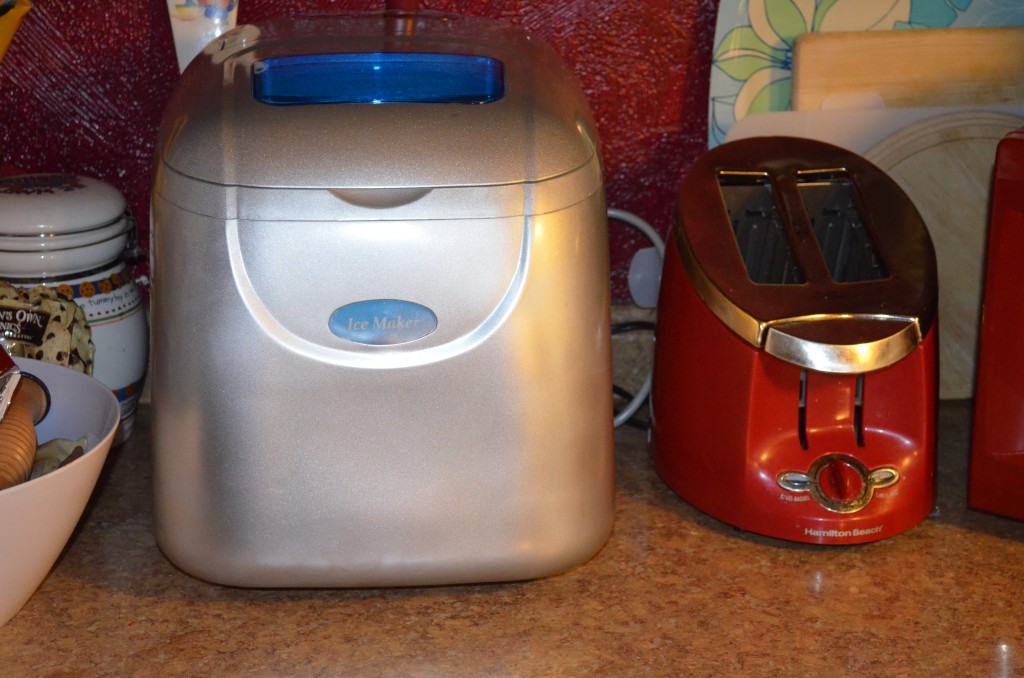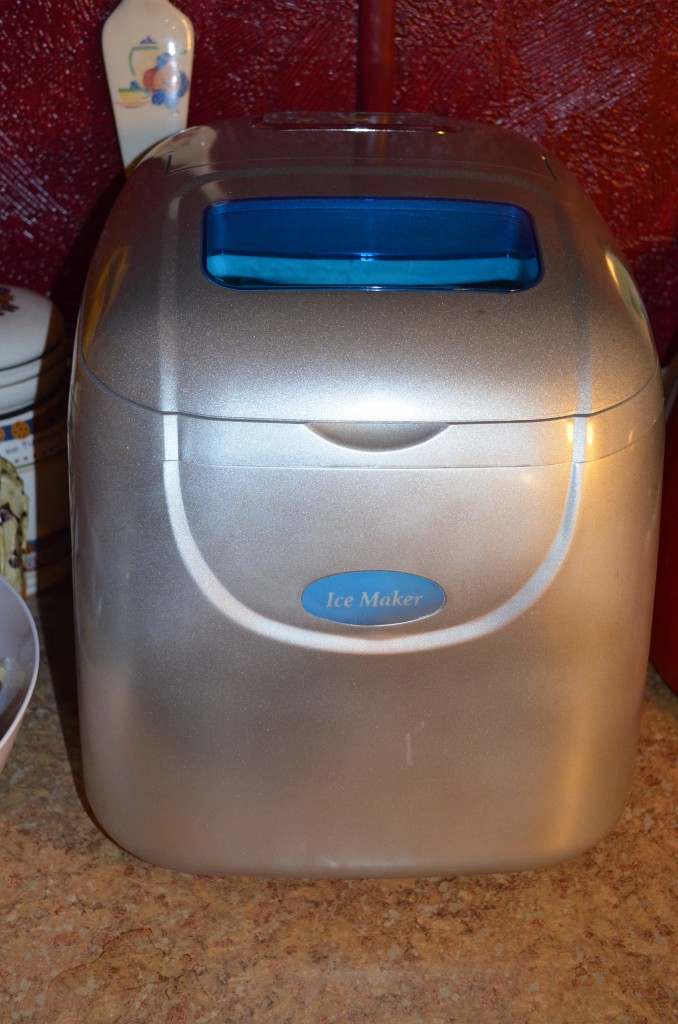 More about the Ice Maker from Brylane Home:
Our ice maker is compact, yet powerful enough to produce 12-pieces of fresh-tasting ice within 10 minutes-and as much as 33-lbs. per day. Simply fill ice machine maker with tap or bottled water. This unique portable design does not need to connect to a water source or drainage line, so you can bring it wherever there's a standard household power outlet.
a BrylaneHome® Exclusive!
portable
uses tap or bottled water
produces up to 33-lbs. of ice a day
makes 3 size cubes: small, medium or large
stores up to 1½ lbs of ice
plugs into a standard power outlet
perfect for entertaining or filling up a cooler
120 watts
plastic – ETL-listed
dimensions: 14″H x 12″W x 16″D
My fridge does not have a line for an ice maker and my family is notorious for not refilling the pesky ice trays for the freezer.  I was elated when this arrived.  It was the perfect accent to my kitchen and provided great ice for the hot summer.  My family loves it.
It is so easy to use, anyone can start making perfect ice in just minutes.  You simply remove the ice tray, add water to the line, select your size preference of ice and then hit "start" and wait for the perfect cubes to form.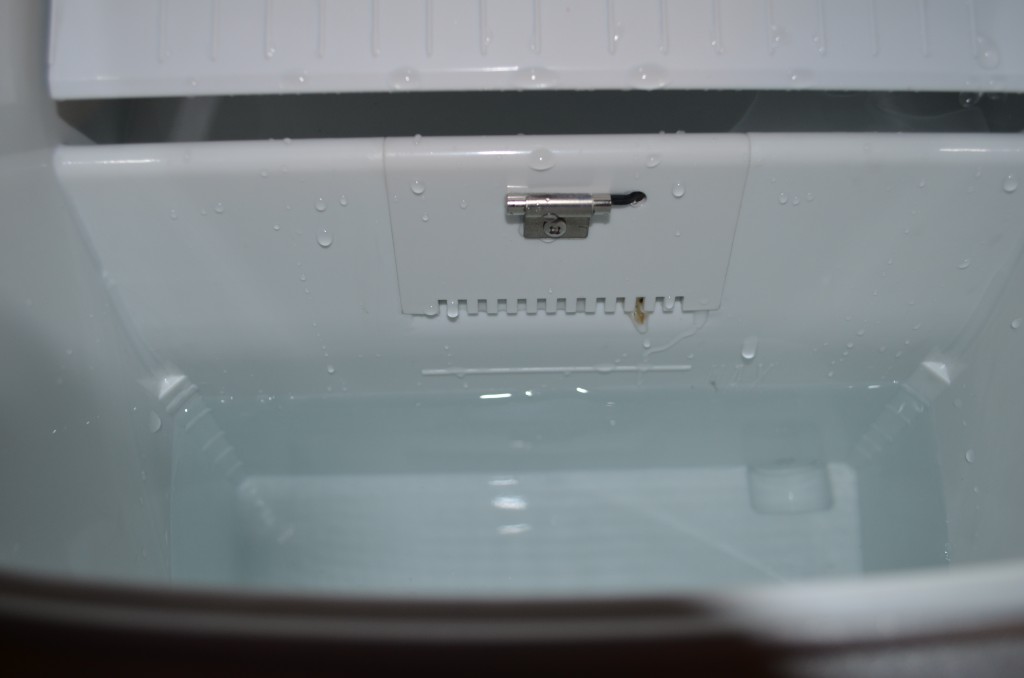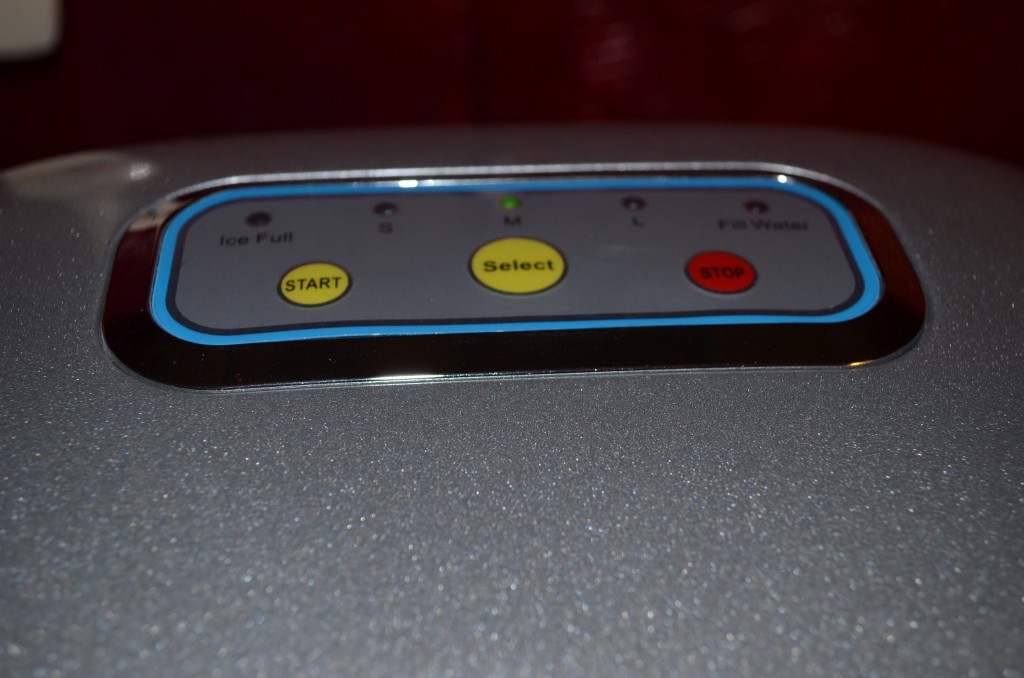 It really has come in handy for our summer entertaining and every just love the circular shape of the ice.  We can't wait for the tray to fill up so we can enjoy ice with nearly every drink we have, only to fill it up again and wait for more ice.  I love that it stays right on the countertop and even if the ice melts, the water goes right back down into the front of the machine and is there when I turn it on again for more ice, so no waste whatsoever.
Reasonably priced at just $199.00, this is totally worth the price.  I am now the envy of all my friends who also want one for themselves.  I would recommend this ice maker to anyone.  Be sure to check out all that Brylane has to offer and get everything you need for your home or outdoor needs.  With the holiday season approaching, Brylane Home has hundreds of options to please even the pickiest person on your shopping list.