Bubble Tree Refillable Bubbles @BUBBLETREEUSA #MegaChristmas21
This post may contain affiliate links or I may have received the product free in exchange for my honest review. See full disclosure for more information.
To create a safer and healthier space for the kids without interrupting the fun that every kid deserves, the American Bubble Company came up with the first-ever eco-friendly sustainable bubble system that uses a non-toxic bubble solution made in the USA – The Bubble Tree. A brand dedicated to changing the way we play with bubbles forever. In addition, the refillable bubble system saves parents money by not having to repurchase a bubble wand and container when they run out the first time.
Kids love bubbles, and these would make great stocking stuffers. Bubbles are so much fun, and it gets the kids outside anytime of the year.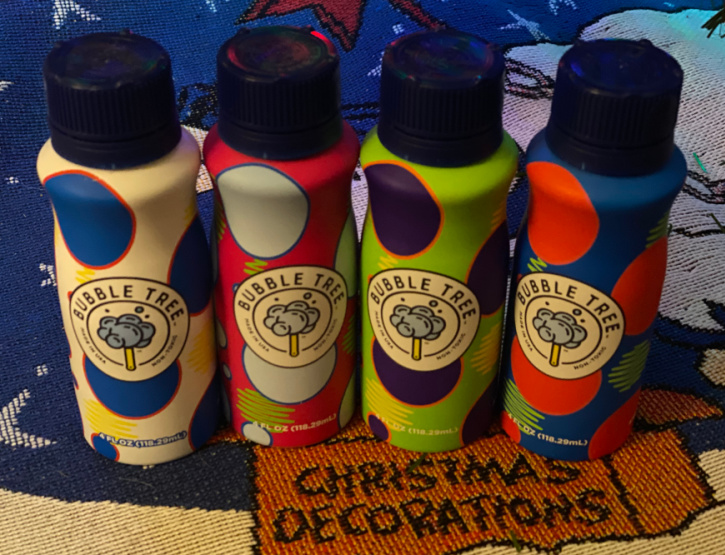 ABOUT BUBBLE TREE:
For over 70 years, bubbles have all been created equal until now. American Bubble Company and Bubble Tree's mission is to create eco-friendly, sustainable products made in the United States. Their goal is to eliminate one-time-use plastic bubble bottles that currently saturate the current market. Bubble Tree is the very first patent-pending, eco-friendly, and sustainable bubble system made in the USA. The original refillable bubble system features the first manufactured aluminum bubble bottle and a refill box made of corrugated, entirely recyclable.

Each year, more than 300 million one-time-use plastic bubble bottles are imported to the United States. Many will contain bubble solutions from foreign countries with formulas and ingredients that often fall below the safety, sustainability, and quality levels that modern American consumers demand. Bubble Tree's mission is to enhance bubble safety and solve plastic pollution, waste, and the overuse of one-time-use plastic bottles.

Bubble Tree's packaging is made from aluminum, the most recyclable and sustainable material on earth, and 100% recyclable corrugated. By eliminating single-use plastic, they are helping the environment reduce plastic pollution.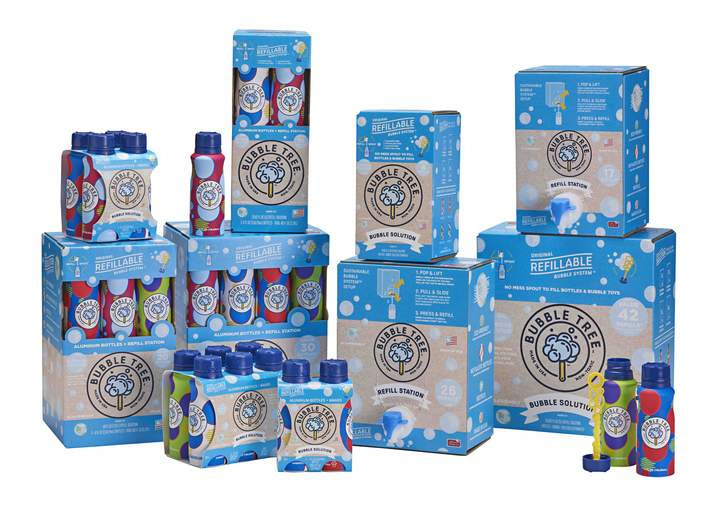 MADE IN THE USA: Bubble Tree eco-friendly bubble solution is proudly produced IN THE USA and exceeds the highest quality standards.

SUPER BUBBLE SOLUTION: Our proprietary non toxic bubble solution produces a ton of long lasting bubbles with amazing sheen and brilliance.

NO MORE MESSES: A custom wand is attached to the cap of each aluminum bottle so you don't have to deal with digging for your wand. This special cap helps prevent messy drips.

ECO-FRIENDLY: At American Bubble, we care about the environment which is why our high quality aluminum bottles can be refilled again and again with our Bubbles in a Box Refillable System (sold separately).

PERFECT FOR ALL YOUR FUN OCCASIONS: You can trust that our bubbles will be the highlight for all your fun events, play dates, birthdays and other celebrations.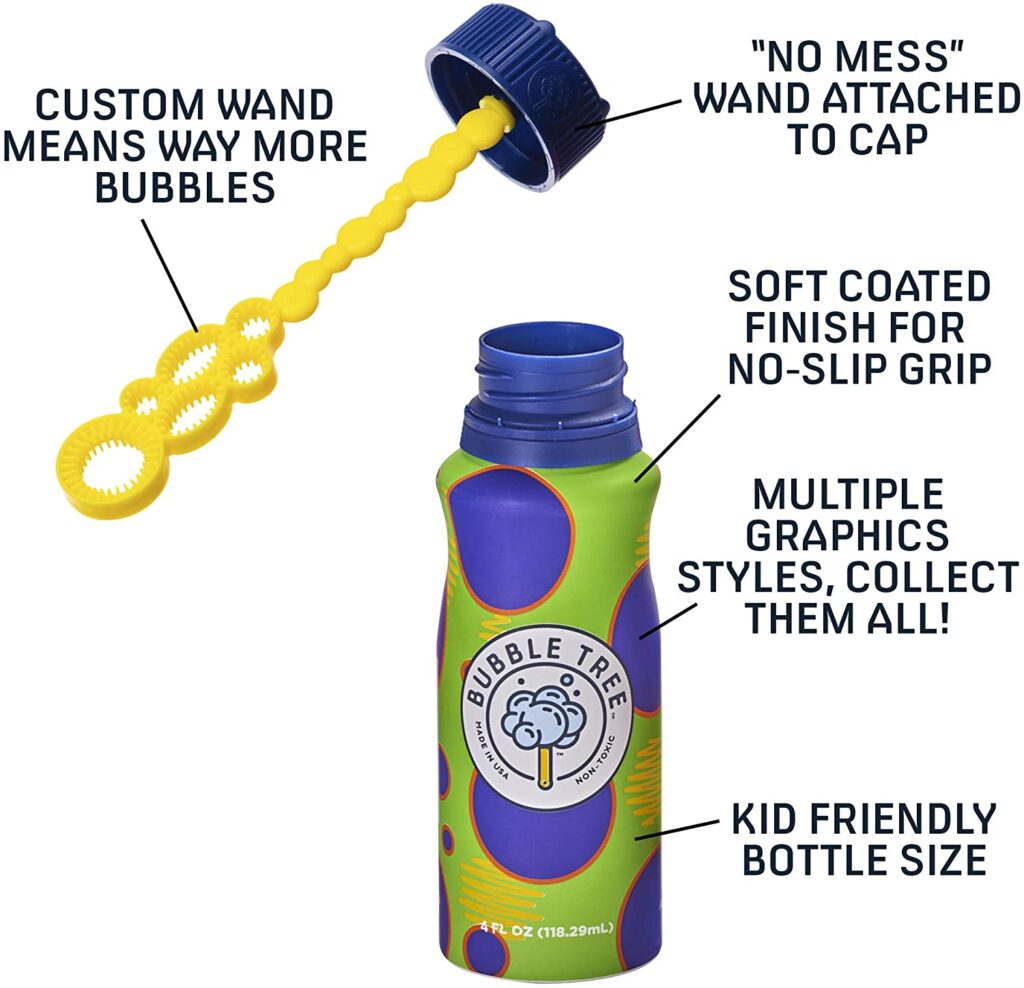 Bubble Tree Bubbles can be purchased on Amazon, online at (www.bubbletreeusa.com) and in retailers across the country.
Stay socially connected:
________________________________________________________________________________________________
We have added Bubble Tree Bubbles to our 2021 Holiday Gift Guide