One thing that is really irritating to anyone is sweat. Let me tell you, sweat is no stranger to me, that is for sure. Well, there is a great resolution to help with certain types of sweat – hand and foot sweat, and that help come from Carpe.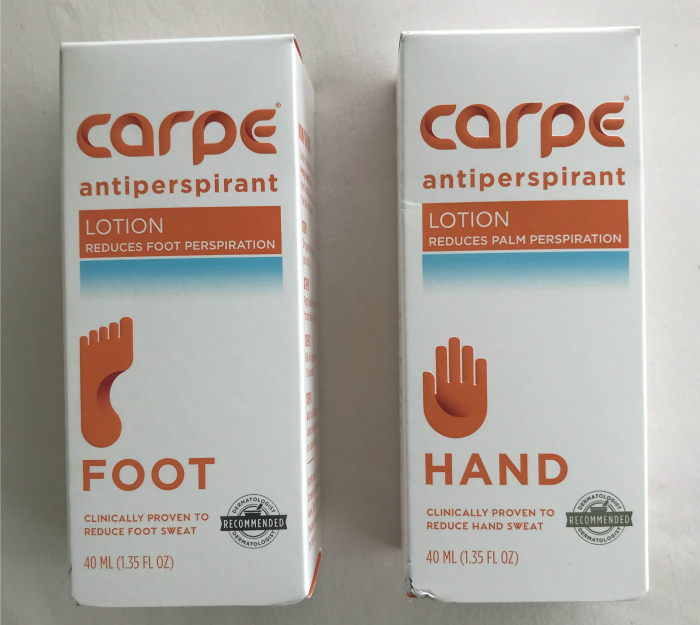 Carpe was developed by two college buddies who suffered from embarrassing sweat issues in high school. A dermatologist-recommended antiperspirant solution designed with the highest quality ingredients to provide clinical strength protection that helps stop sweaty hands and feet.
Carpe makes a powerful over-the-counter antiperspirant hand and foot lotion that is gentle enough for everyday use. It reduces embarrassing hand and foot sweat (as well as foot odors) that are prevalent among kids, particularly those approaching puberty.
While Carpe is great for teens and tweens, it also has other uses, including:
As a foot antiperspirant for use with athletic shoes or flats (goodbye blisters!)
As a targeted antiperspirant for specific problem areas like the chest
As a grip aid for golfers, tennis players, weight lifters, and more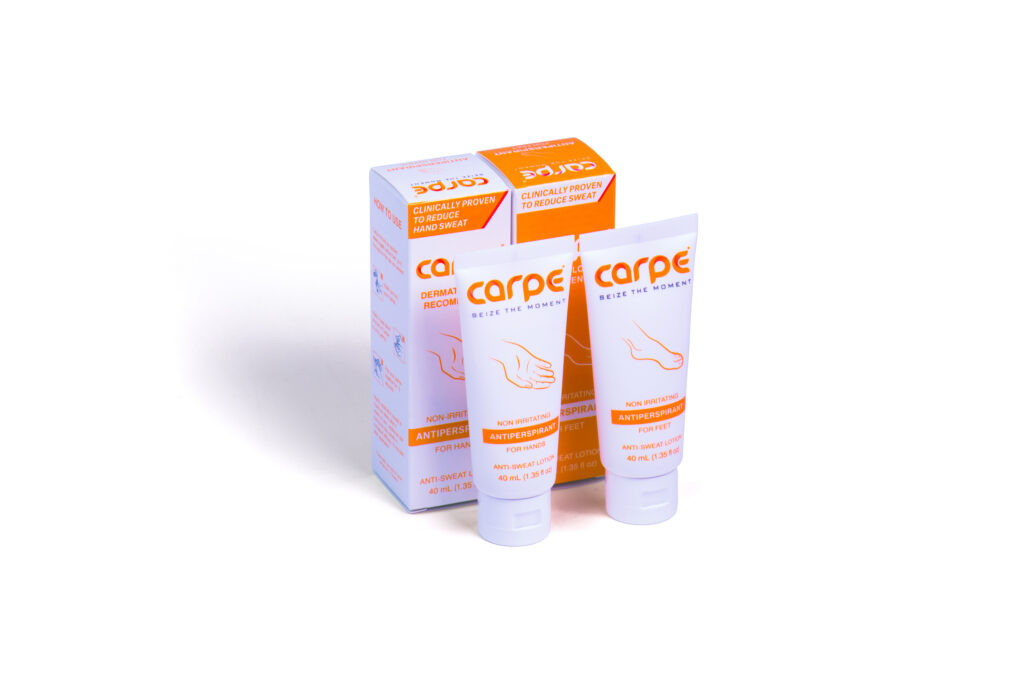 Do you know someone or do you yourself struggle with this issue? Carpe fits great in any purse, athletic or golf bag and provides non-irritating support. Carpe is sold over-the-counter at CVS locations nationwide for just $14.95. It is also available at CarpeLotion.com or
Amazon
.