@MyCascade Platinum ~ Making your dishes sparkling new #cascadeshiningreviews #DDDivas #Sponsored
This post may contain affiliate links or I may have received the product free in exchange for my honest review. See full disclosure for more information.
This review was made possible by Double Duty Divas and Cascade. I was provided the featured product free of charge to facilitate my review, but all opinions are 100% mine
Cascade Platinum is the latest and greatest addition to the Cascade line of products.  Cascade's most premium product that is designed to achieve a clean so powerful it helps to keep the dishwasher sparkling, while also delivering immaculately clean dishes each and every time. It even powers through 24-hour stuck-on food!
About Cascade

In 1953, Cascade entered the automatic dishwashing market with claims of "spotless dishes" to the four percent of households with dishwashers. The fast-moving world of household innovations was just in its beginning stages, and Cascade stayed at the forefront for the next 50 years by developing a range of automatic dishwashing products perfect for a variety of families, needs, and lifestyles. Today, with decades of experience and dishwashers in more than 60-percent of households, Cascade continues to grow, striving for immaculate dishes every time with its brilliant automatic dishwashing powders, gels, pacs, and additives.

Dishwashing Fact Finding Survey Results

It's time to clean up your dishwashing act, America! A new survey from Cascade Platinum and Marie Claire reveals that nearly all people are doing their dishes incorrectly with 96-percent wasting up to an hour pre-washing their dishes each week – when they should not. In order to get the most optimum clean and shine, it's important to skip the prewash and use Cascade Platinum. This is because the special enzymes in Cascade Platinum latch onto the leftover food particles, breaking them down so they can wash away – even 24-hour stuck on food. With no food particles on the dishes, the enzymes can't do their job as well and this can lead to dish issues.

Other key findings from the study reveal that 89-percent of those surveyed did not realize that most dishwashers feature a garbage disposal, which safely disposes of any remaining food soil on the dishes. And, of all the people wasting their time pre-washing, three-quarters (74%) are experiencing daily fails with dishes that come out looking dirty, spotted or streaked after running them in the dishwasher, with nearly half of respondents (51%) re-washing their dirty dishes a second time.

"We were very excited to partner with Cascade on this research and share the findings in the October issue," said Diane DePaul, Associate Publisher/Advertising for Marie Claire.
Cascade Platinum works best when food soil is left on dishes because its special enzymes latch onto that food, breaking it down so it can wash away. If there's no food soil, there's nothing for the enzymes to attach to and your detergent isn't working its hardest for you.
I recently hosted a tasty brunch with friends and family and made a delicious French Toast Bake.  This dish is one of the stickiest and messiest, but most delicious, I have ever served.  What my guest weren't aware of was that I was washing dishes in my dishwasher during the party so I could show them the true results of the best product for dishwashing, Cascade Platinum!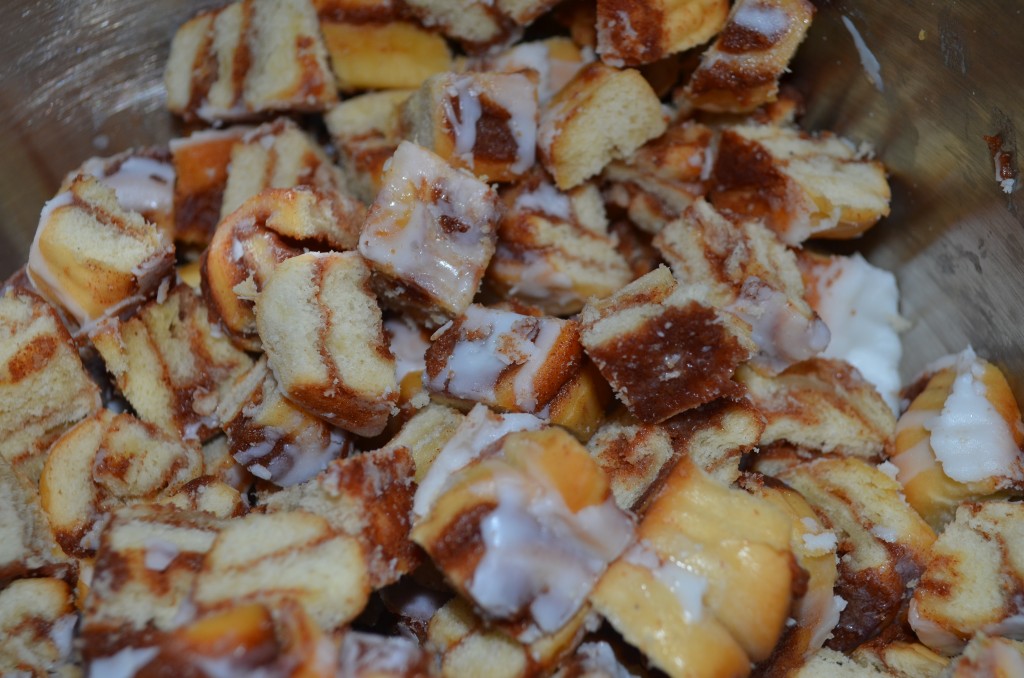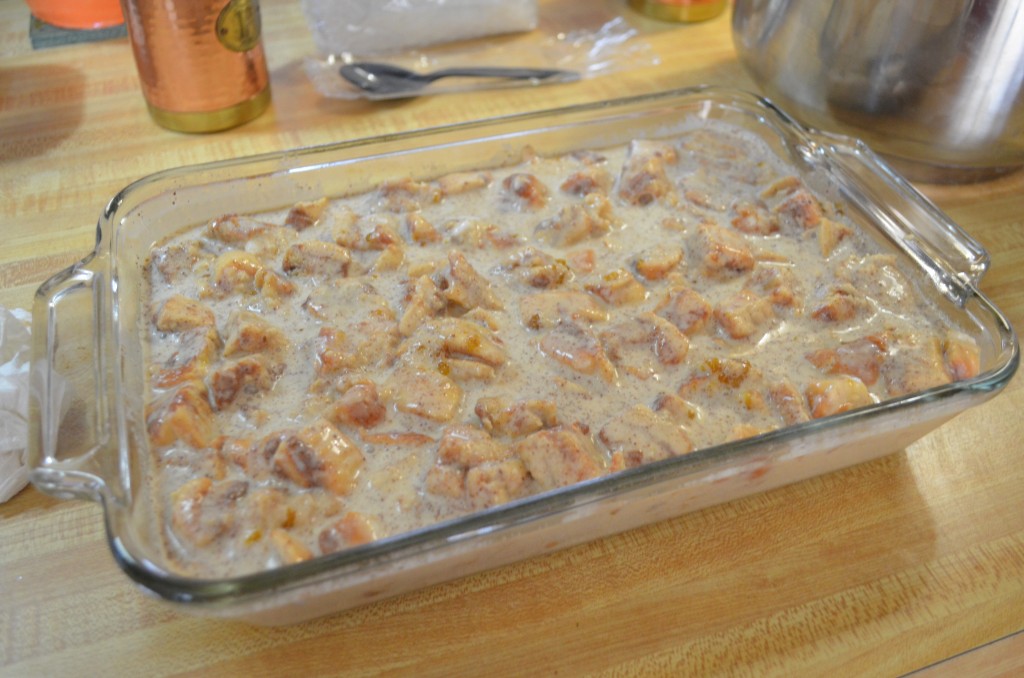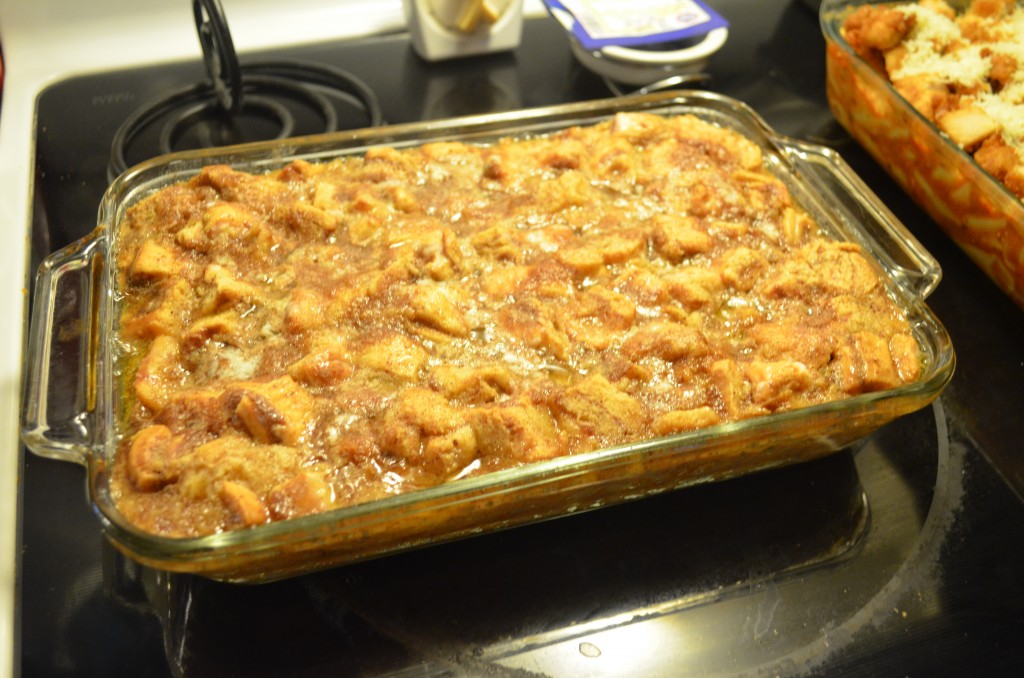 Recipe courtesy of The Food Network and Alton Brown
French Toast Bake Recipe:
1 cup half-and-half
 3 large eggs
2 tablespoons honey, warmed in microwave for 20 seconds
 1/4 teaspoon salt
 8 (1/2-inch) slices day-old or stale country loaf, brioche or challah bread
 4 tablespoons butter
Baking Directions:
Preheat the oven to 375 degrees.
For the French Toast, in a medium size mixing bowl, whisk together the half-and-half, eggs, honey and salt. When ready to cook, pour custard mixture into a pie pan.
Dip bread into mixture, allowing it to soak for 30 seconds on each side. Then remove to a cooling rack that is sitting in a sheet pan, and allow to sit for 1 to 2 minutes.
Over medium-low heat, melt 1 tablespoon of butter in a 10-inch nonstick saute pan. Place 2 slices of bread at a time into the pan and cook until golden brown, approximately 2 to 3 minutes per side. Remove from pan and place on rack in oven for 5 minutes. Repeat with all 8 slices.
Serve immediately with maple syrup, whipped cream or fruit.
Here are a few tips to help you property load your own dishwasher and reap the full benefits of new Cascade Platinum: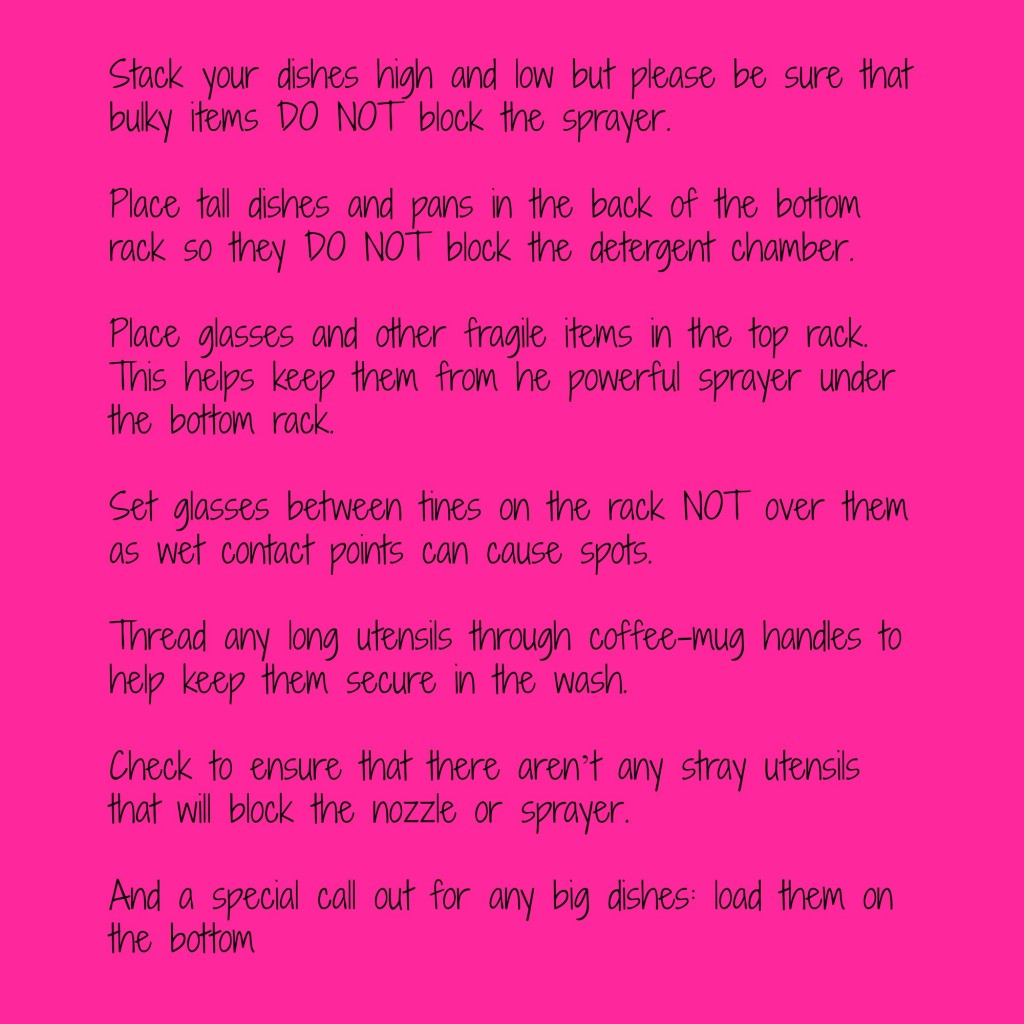 Skip the pre-wash.  Loan your dishwasher and with the help of Cascade Platinum and these handing loading tips, you can have sparkling, better than new like dishes after each and every wash.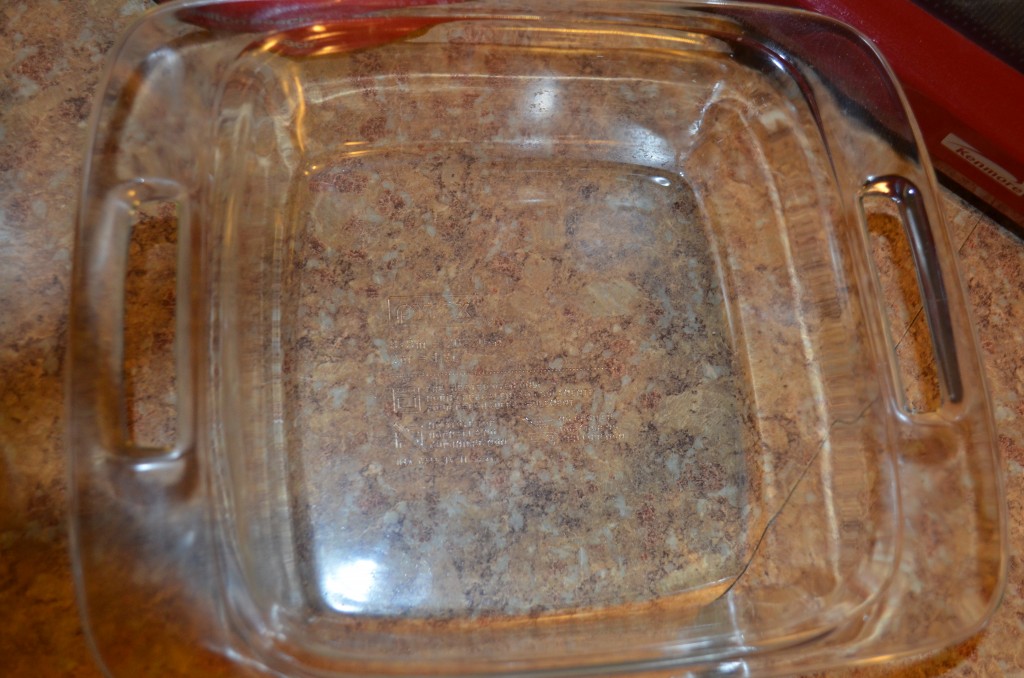 Be sure to try new Cascade Platinum yourself and put it to the real test.  Remember to skip the prewash for the true result!  Leave a review of your experience on Cascade's site and use #cascadeshiningreviews with your review! One reviewer will win a Kitchen Aid Dishwasher!
This review was made possible by Double Duty Divas and Cascade. I was provided the featured product free of charge to facilitate my review, but all opinions are 100% mine