Celebrate National Farm Animal Awareness Week with Fun Farm Toys for Kids
This post may contain affiliate links or I may have received the product free in exchange for my honest review. See full disclosure for more information.
With summer winding down, and state fairs ending across the country, it renews a true appreciation of the American farmer, and their trusted animals. All of the cows, pigs, chickens or horses- whichever your child's favorite farm animal may be, here are some of our top picks for toys to help keep intrigue and interest in believed farm animals.
Farm Friends Baby Book from
HABA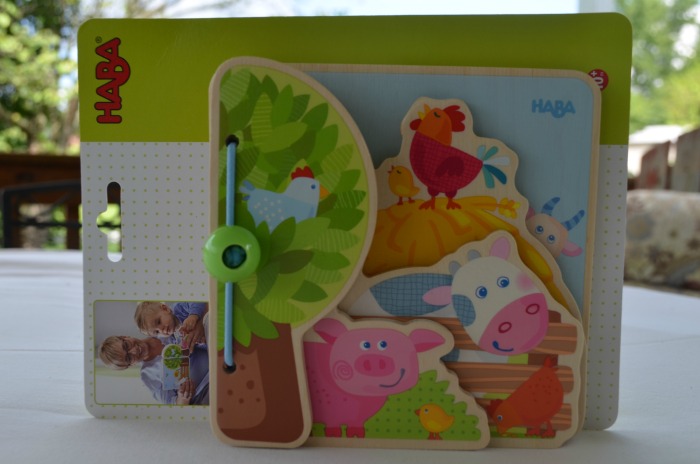 This book brings the smallest ones right to the farm! The colorful, layered wooden pages are threaded on a sturdy cord and are easily grasped and flipped over. Made of plywood. Farm Friends Baby Book is recommended for kids ages 10 Months+ and retails for $10.49.
Peter and Pauline's Farm Magnetic Game from
HABA

Little farmers will get a kick out of this farm animal-themed magnetic arranging game! Features a variety of background scenes and a plethora of farm inhabitants, animals and plants allowing them to to create and re-create life on the farm. Inspires creativity and imagination. Durable metal tin box makes this perfect for both home and travel fun! Contents: 1 box, 4 background scenes, 122 magnetic puzzle pieces. Material: metal, magnetic foil. Dimensions: box 8.5″ x 8.5″. is Peter and Pauline's Farm Magnetic Game is recommended for kids ages 3+ and retails for $14.99.
Plus Plus Puzzle Pets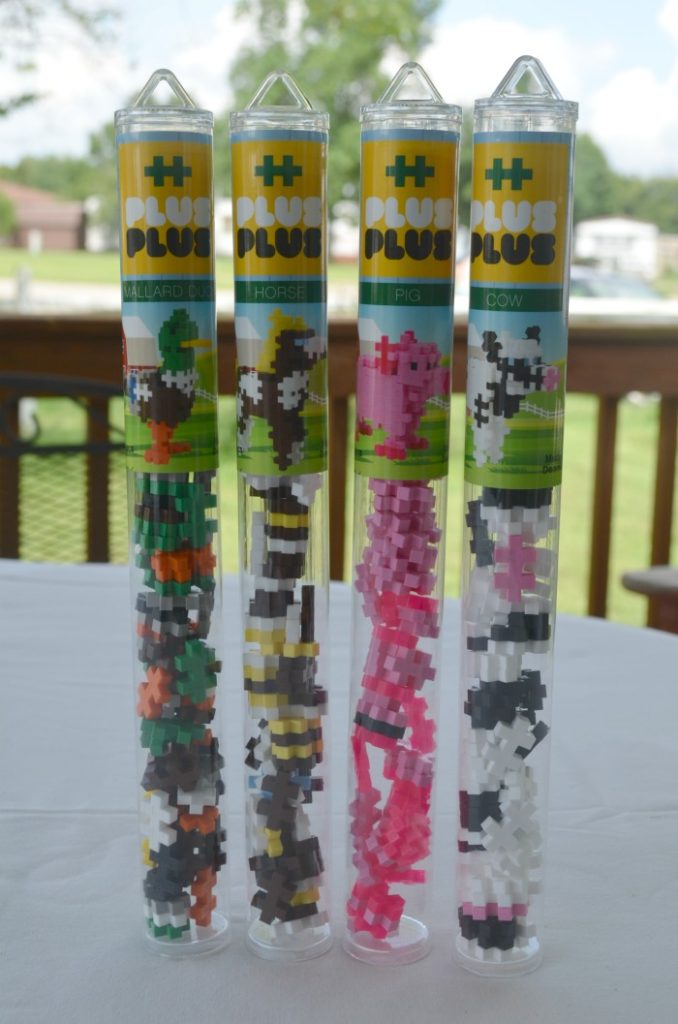 Plus-Plus is the new construction toy that encourages open-ended, imaginative play, but also provides detailed instructions to creating your child's favorite animals and characters! Have some fun creating new design from Plus-Plus, such as the Horse, Duck, Pig, and Cow.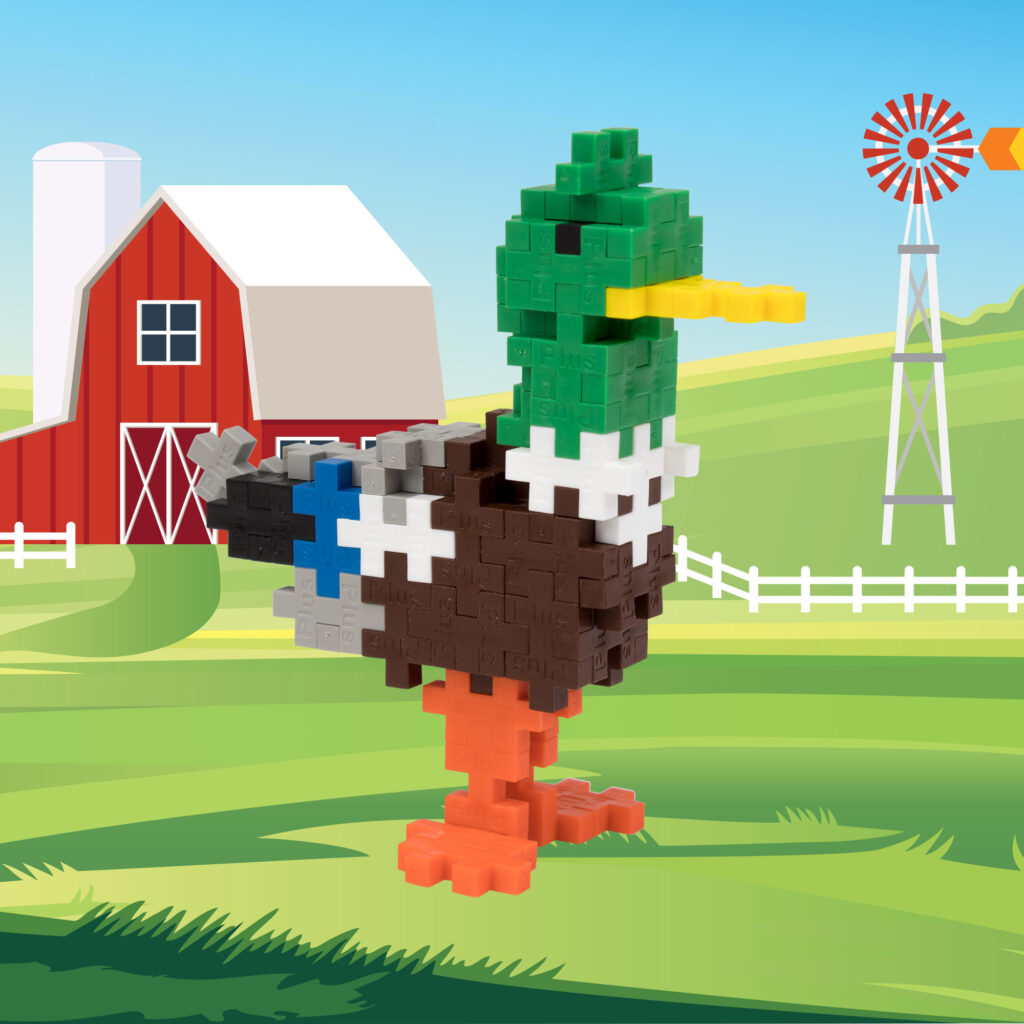 These 70-piece travel-friendly tubes are a screen-free boredom buster for the whole family. With two types of tubes, the possibilities are endless! The Mini Maker Tube comes with instructions on how to create a fun and unique 2D or 3D build! Or, let their imaginations run wild as they come up with their own creations. Plus Plus is recommended for kids ages 5+ and retails for $6.99-$7.99.
Remember, honor of National Farm Animal Awareness Week is September 15-22nd and this is the perfect time to get these great toys now to help celebrate.