This post may contain affiliate links or I may have received the product free in exchange for my honest review. See full disclosure for more information.
It's no secret that I love to cook. In fact, some nights I'd rather create a dish for myself than go out and let someone else do it for me! But it's important to have quality ingredients I can count on…and I'm glad that I have discovered a company called Cento Fine Foods.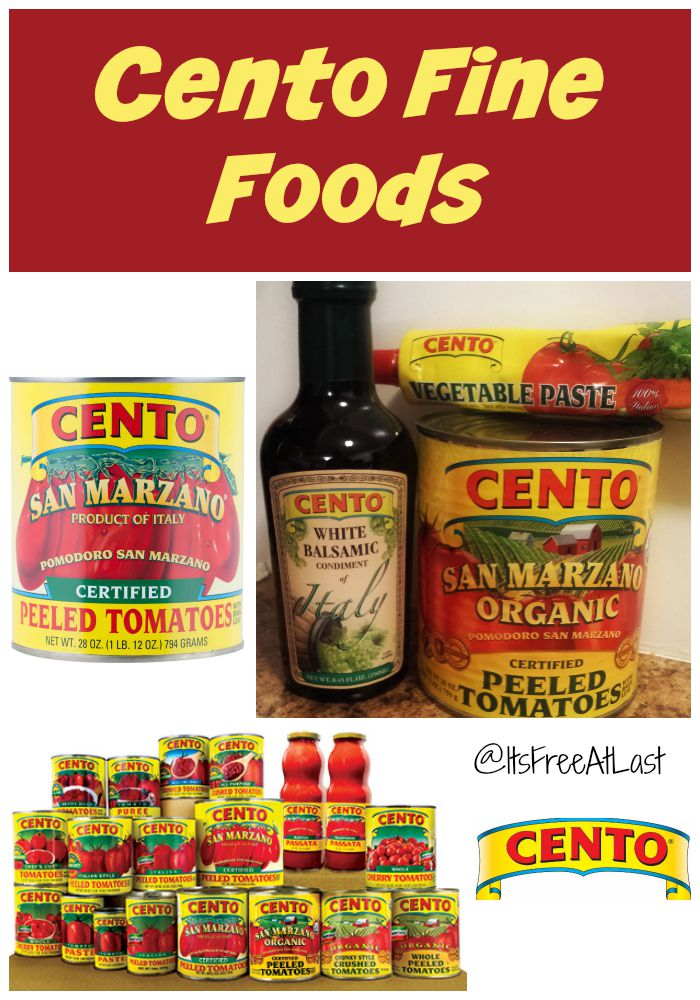 We are proud to present our distinctive line of over 1,000 authentic Italian style products. Each Cento product is produced to our precise specifications and with the finest ingredients available. Cento brand tomato products are 100% vine ripened tomatoes, picked fresh and packed immediately to preserve their authentic Italian taste. Some manufacturers of tomato products use a mixture of re-constituted tomatoes. Not Cento. We will only produce premium quality products.

Your Complete Source for Tomatoes… Cento's line includes certified San Marzano Italian Plum Tomatoes. These certified San Marzano Italian Plum Tomatoes are the highest quality, and are incredibly flavorful. Other tomato varieties include Cento's 28oz and 35oz Italian Plum Tomatoes. These items offer high quality tomatoes in a thick puree, providing a delicious flavor and thick sauce.

Also look for our Organic Plum and Crushed tomatoes. While preserving the culinary heritage of old world authentic Italian style food products, Cento continues to stay abreast of the food industry's rapid technological advances and has become the premier Italian food distributor, importer, and producer in the United States today.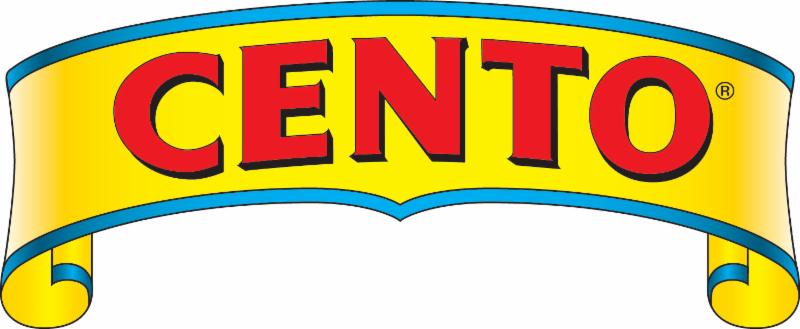 I thought the first time I was introduced to Cento Fine Foods was in preparation for a blog trip to the NYC Summer Fancy Food Show. But, funny enough, I wound up having a few of their products in my pantry already!
San Marzano Plum Tomatoes
I mainly know them from their tomato products, especially the San Marzano line of products. These aren't your average tomatoes, and in fact, they aren't typically grown in the US. But the factory where Cento prepares and cans them is about 20 miles away from the fields where they are grown! And they are hand picked and sorted, which means I will get only the best tomatoes when I go to cook for my friends and family.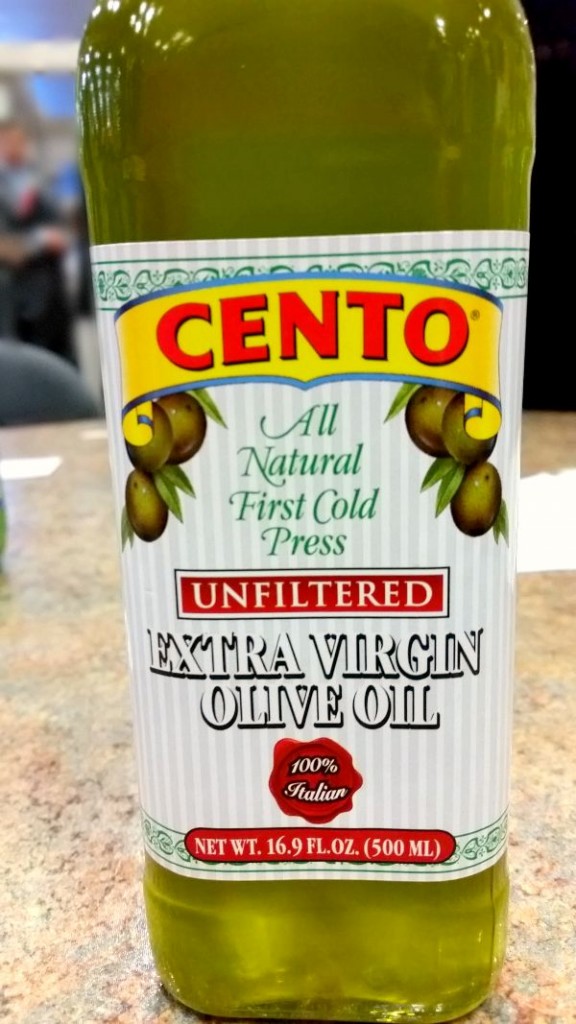 Not Just Tomatoes
I've also been able to try a few of their other product lines, including olive oil, balsamic vinegar, vegetable paste, beans and more. I've cooked up family favorites and tried new recipes and I've got to say, we have been enjoying some delicious food here at my house!
For those who follow special diets, such as gluten-free or all organic, Cento has something for you as well. I was impressed by the number of products that are either gluten-free, organic, and even Kosher. We're talking pastas, sauces, beans, oils, you name it.
My Product Review
To help me be able to write an honest review of Cento's products, they sent me a box of various items to try and asked me to tell my audience about them, for good or bad. Here are a few of the items I received and what I thought about them!
San Marzano Organic Whole Peeled Tomatoes

: These came in a large 28 ounce can and were perfect to make my basic Italian red sauce! I found the tomatoes broke down as they cooked, but you could easily crush or puree them if you need a smooth sauce. Plus they come with basil leaves already infusing in the juice!

White Balsamic Vinegar of Italy

: I had never used a white balsamic before, but I enjoyed it. I found the taste was pretty similar to the darker variety, but the "finish" taste was a little lighter, more clean on the tongue. I enjoyed using it in sauces and even in salad dressing.

Cento Vegetable Paste

: This is a terrific blend of tomatoes, celery, carrots, onions and parsley. I liked to use it in marinades, soups, and even in a few sauces. I didn't think it was overpowering at all, and offered a nice replacement to my traditional tomato paste.
Where to Find Them?
You should be able to find the Cento product line in your local grocery store or specialty food market. I will tell you that in my local store, they are in the "international" food section instead of with the traditional pasta/sauce aisles. But that just means I have even more reason to check out that aisle when I shop!
Find recipes, product information and nutrition information on the Cento Fine Foods website. Plus, you can stay up to date with them through Facebook, Twitter, Pinterest and Instagram. And don't miss their awesome videos on YouTube, like the one above.
Want to try a variety of Cento Fine Foods products for yourself?  Be sure to go here and enter to win one of several prize packs!
I participated in the Mom Blog Tour at the Summer Fancy Food Show on behalf of Wendy's Bloggers and received Cento products to facilitate my review.