Chatting with Diego Luna as Cassian Andor in ROGUE ONE: A STAR WARS STORY #RogueOneEvent #RogueOne
This post may contain affiliate links or I may have received the product free in exchange for my honest review. See full disclosure for more information.
Earlier I shared with you my exclusive chat with Felicity Jones (Jyn Erso) from the new movie ROGUE ONE: A STAR WARS STORY. Continuing on, I am excited to share a candid chat with Diego Luna (Cassian Andor).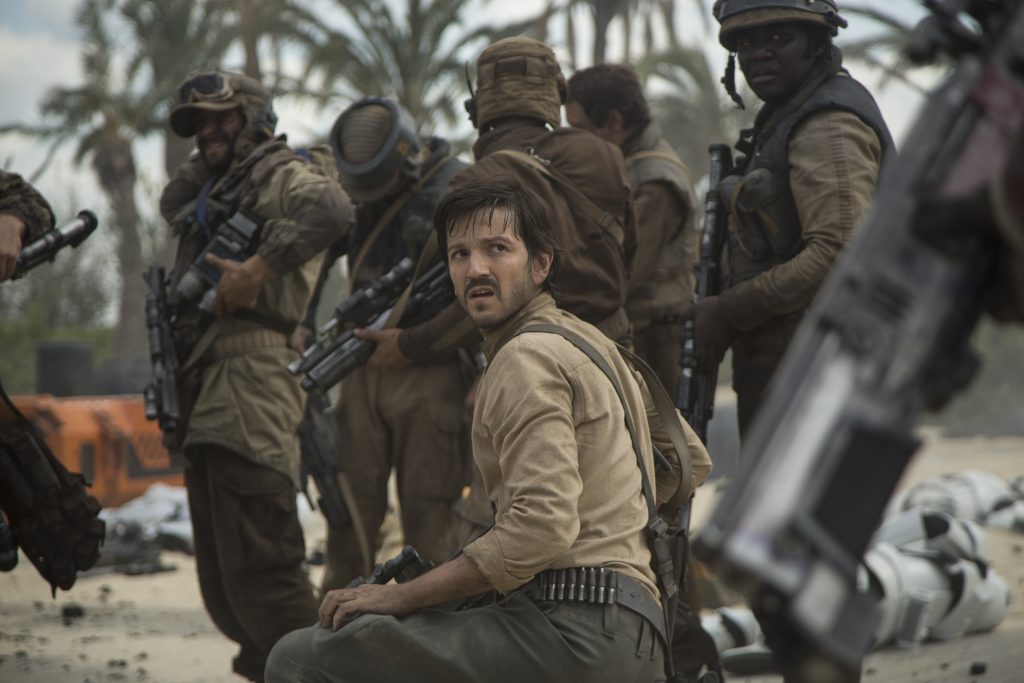 Diego Luna was born in Mexico City and started his career at a very young age with telenovela. He entered the room with the biggest smile on his face and immediately noted his character figure on the table in front of him. His smile grew bigger and he began to play around with it a bit.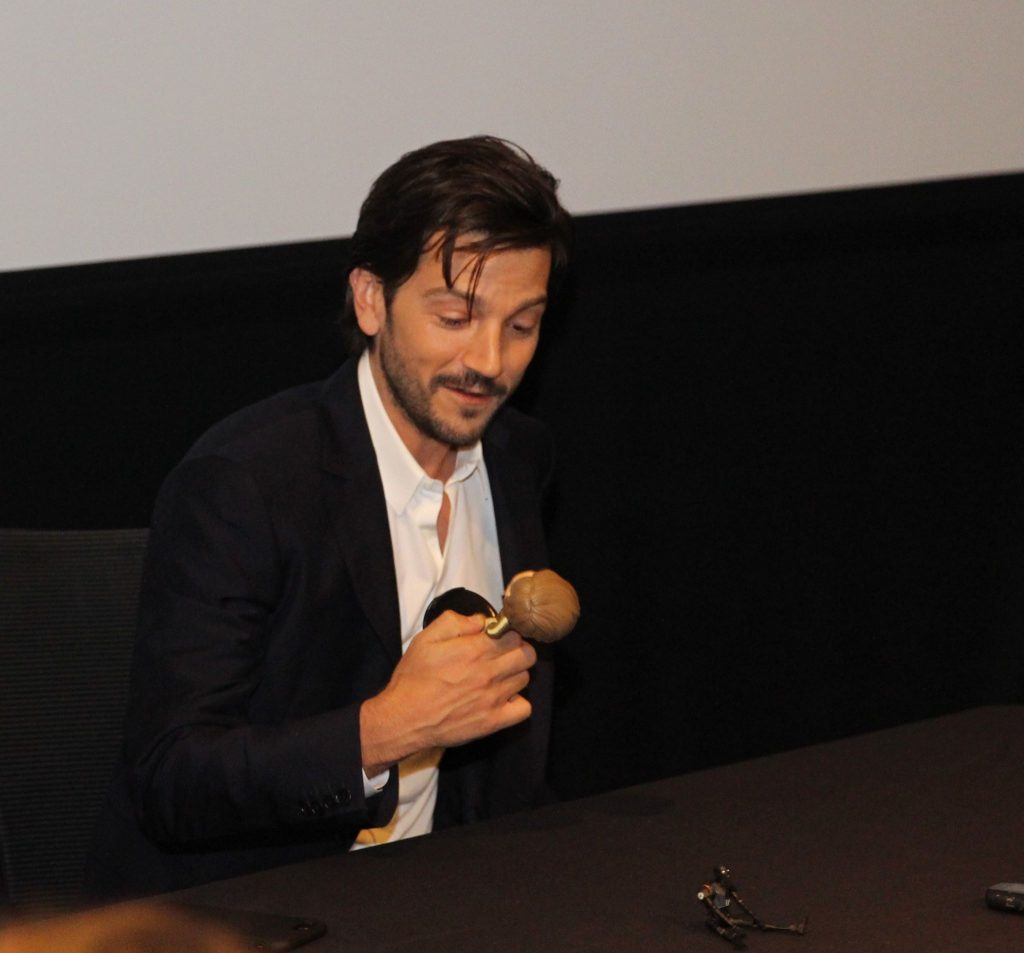 When asked about his character in the movie, Cassian Andor, he replied:
"He's a captain, an intelligence officer for the rebellion.  He's a  pretty damned good rebellious captain, you know?  He is in charge of the most important mission for the rebellion and he has to make sure this thing works together. But he's a spy, so he's quite a mysterious man. 

He has a lot of information he would like to forget.  He doesn't like war, but he believes in the cause and would do anything for the cause. He's ready to sacrifice everything and he's a true hero.  He's the kind of hero we could all be.  He doesn't have special powers. He's no Jedi.  He's just a man with conviction (who) knows that working together as a team makes you stronger.  That's Cassian!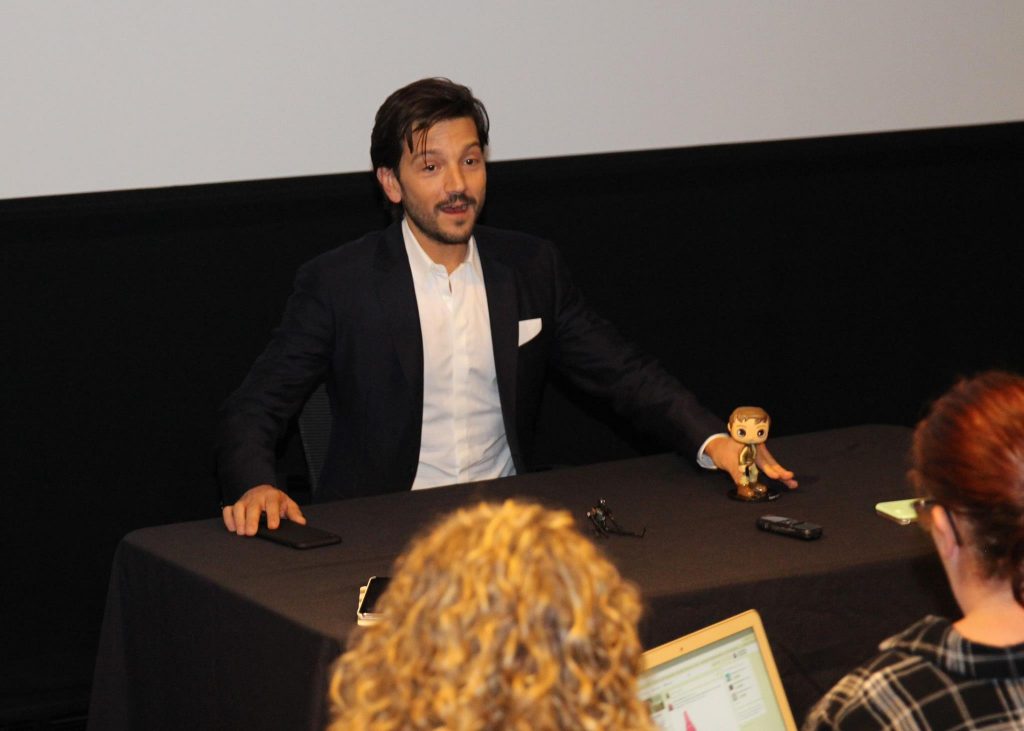 We all know that Star Wars is a truly phenominal franchise that every actor dreams of becoming a part of and every fan longs for the story to continue. We asked Diego his thoughts on joining the Star Wars family and what his children thought about him being a part of it.
I bring my kids to see how we're doing it so they can see it more from the perspective I see it and get less affected by the story. I grew up in theater, so I used to witness things I should probably had not witness but because I was watching from the dressing rooms or from the inside of the theater, I always saw the actor coming out and he was alive.


At seven years old, I saw A New Hope. I saw it because I wanted to belong to the world of my cousins. All of my cousins were playing something I didn't get. I wanted to be part of that universe, to be able to be part of that gang and belong to that. It also connects me with my kids as a parent. And as a fan, it connects me with my son.


My work is something that always separates us (family). It represents something very negative to my kids. It's what keeps me away. It's that thing that I go do that they cannot be part of. Then I finish the films, they cannot watch them.

I did show my son Cesar Chavez, but he just didn't wanted to watch it, he fell asleep. My stuff is not meant for them. Until I did The Book of Life. That's the first film I could actually share with my kids.

So this is special because I'm going to work, and my son, instead of crying goes, 'Yeah, Yeah, Go, Go. You've got to be on time, Dad, and make sure you do it right. Do what Gareth says. Don't mess up.'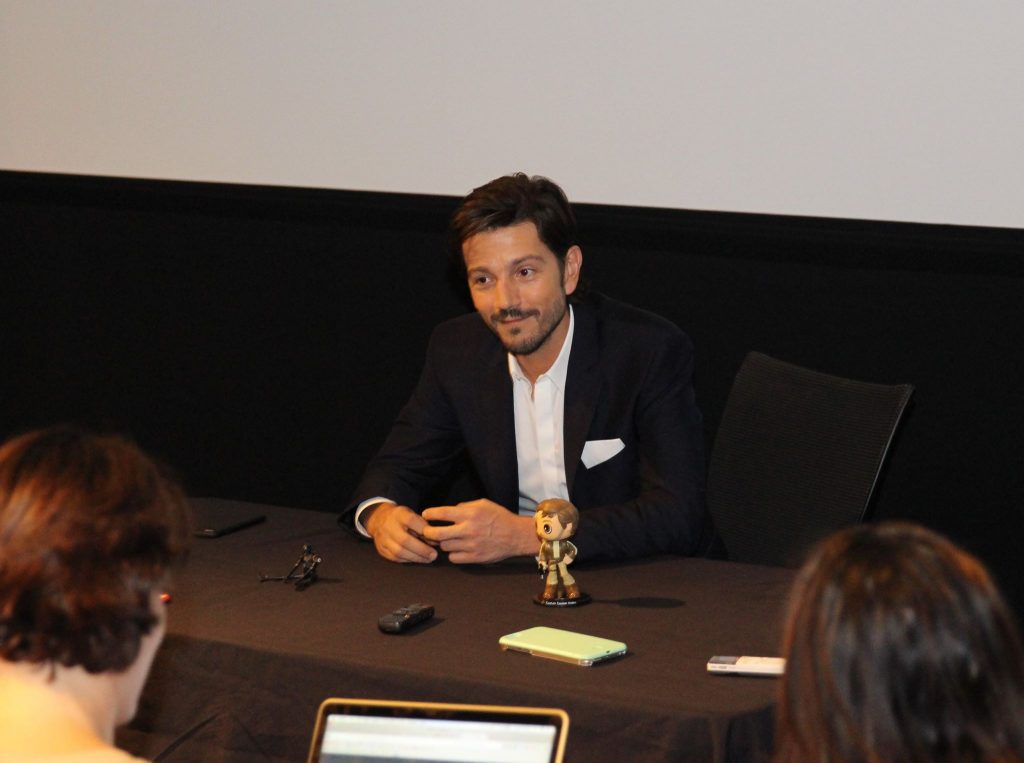 Diego mirrored Felicity's sentiment in that this movie was LOTS of training, lots of hard work, but very worth it.
 I went to the gym. A place I didn't like before. They got me into a whole program and they were even taking care of my sleep. It was necessary because I've never worked seven months on a film so intense and everyday we were doing something crazy. Running, Jumping, Climbing.
Diego was having so much fun and hated to see the interview end. He smiled brightly when asked and took a lovely group photo with all of us.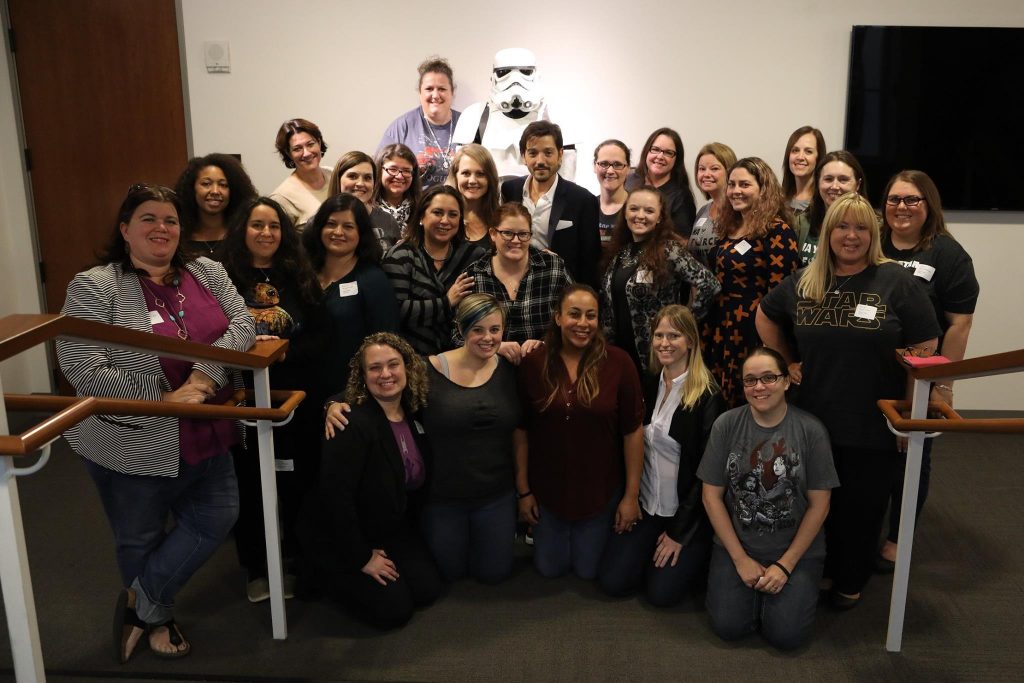 ROGUE ONE: A STAR WARS STORY takes us to a time before the Death Star was built! Lucasfilm's ROGUE ONE: A STAR WARS STORY, takes place before the events of Star Wars: A New Hope, and tells the story of unlikely heroes who have united to steal plans to the dreaded Death Star.
ROGUE ONE: A STAR WARS STORY arrives in theaters everywhere on December 16th In RealD 3D and IMAX 3D!
Stay connected socially so you don't miss a moment of movie information.
Facebook | Twitter | Instagram | YouTube | Official Website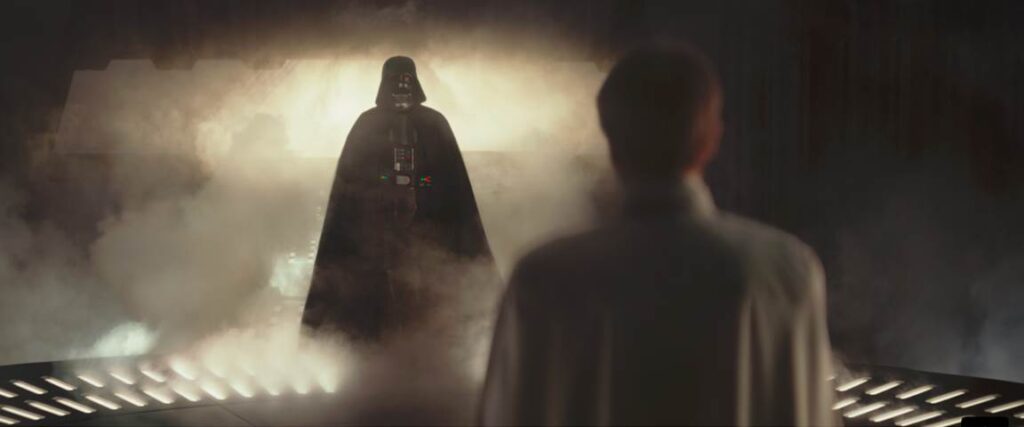 Felicity Jones Photo Credit: Louise Bishop
Disclosure: I was provided with an all-expense paid trip as part of a press Junket with Disney to cover this and all Rogue One: A Star War Story media.