Check Out The All New The Peanuts Movie Trailer Here #PeanutsMovie #PeanutsAmbassador
This post may contain affiliate links or I may have received the product free in exchange for my honest review. See full disclosure for more information.
Those who know me personally, know that I am a HUGE Snoopy fan! My house each Christmas becomes more and more like a live scene out of a comic strip as I add to my Snoopy and The Peanuts Gang collection each year.  One thing that I am already excited about for 2015 is that the entire gang – Snoopy, Charlie Brown, Lucy, Linus, Woodstock and more are coming to the BIG SCREEN on November 6, 2015!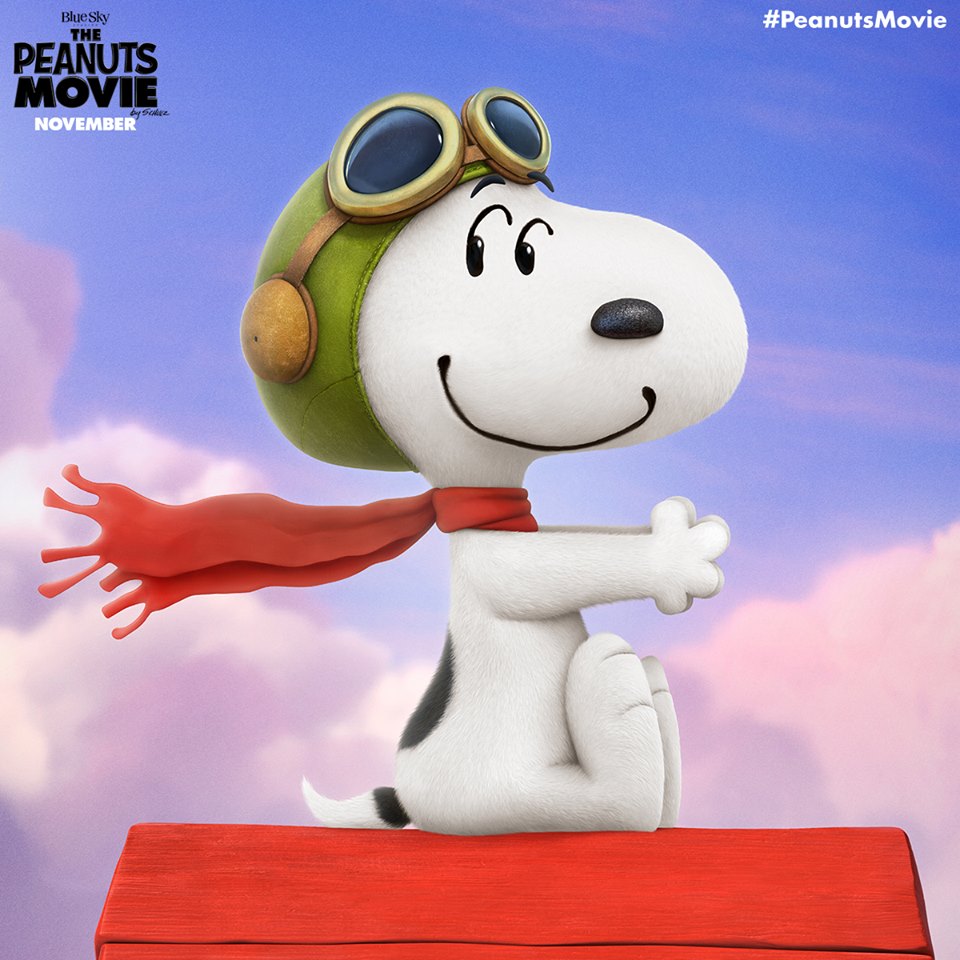 In November, you can watch the 3D animation film in theaters nationwide.  Here is a sneak peek of what to expect this year!
Here is the newest clip to get you even more excited for the movie:
Charlie Brown, Snoopy, Lucy, Linus and the rest of the beloved "Peanuts" gang make their big-screen debut, like they've never been seen before, in state-of-the-art 3D animation. Snoopy, the world's most lovable beagle—and flying ace—embarks upon his greatest mission as he takes to the skies to pursue his arch-nemesis The Red Baron, while his best pal, Charlie Brown, begins his own epic quest. From the imagination of Charles M. Schulz and the creators of the ICE AGE films, THE PEANUTS MOVIE will prove that every underdog has his day.
Once you have had a chance to watch the trailer, download and have fun checking out the Top Ten clips, even creating your own favorite moment!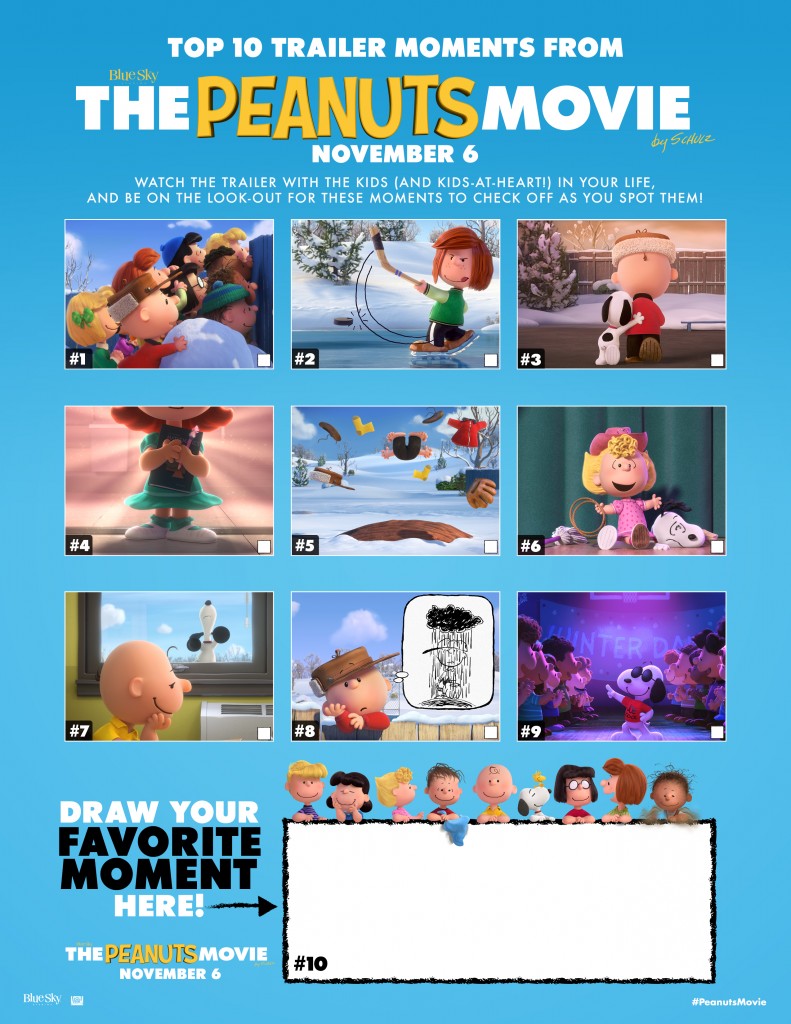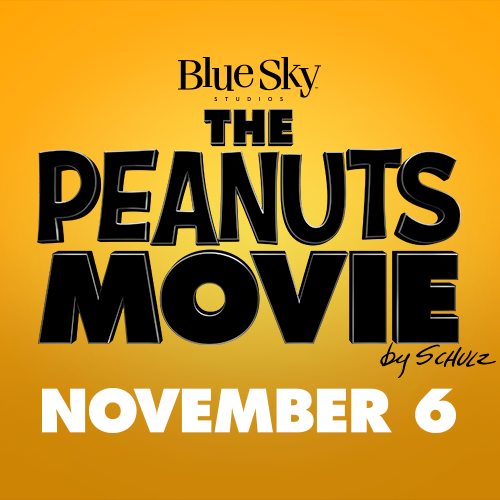 Stay connected socially to stay current and watch as more movie news comes out: