Check Out the Vidalia Chop Wizard
This post may contain affiliate links or I may have received the product free in exchange for my honest review. See full disclosure for more information.
Have you ever just wanted to chop up your fruits and veggies without any problems? Now you can! Introducing the Vidalia Chop Wizard. This product is awesome in so many ways! A must have for your kitchen, for sure.
Cooking in the kitchen has never been easier. I can easily chop up fruits and veggies in no time. Since I cook for 6-7 people at a time, this chopper has been a time saver for me. I can also get the kids involved even more in cooking which has been great.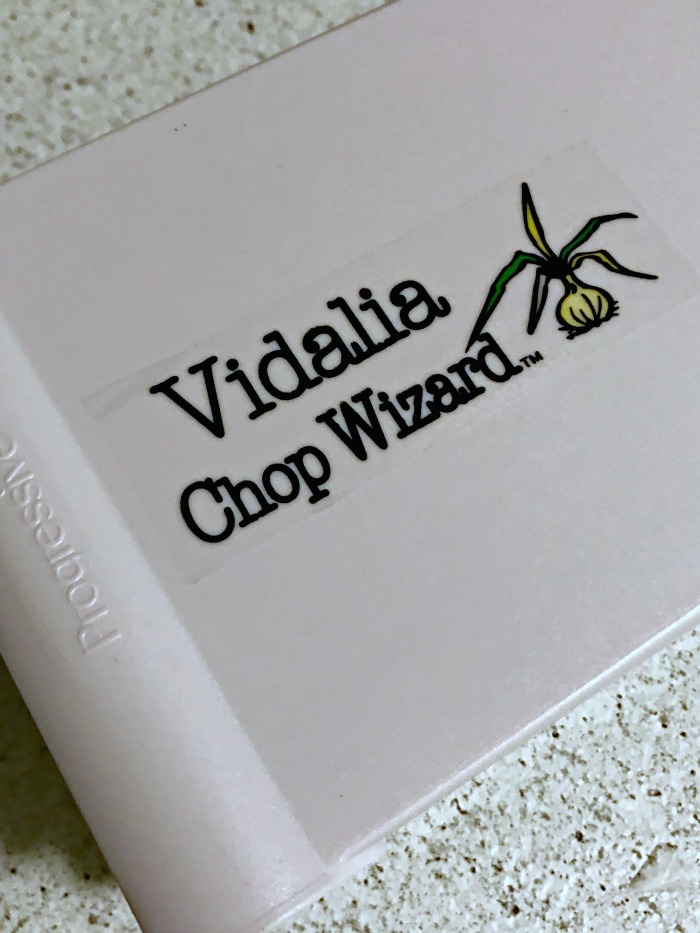 If you don't like spending a ton of time in the kitchen chopping up fruits and veggies, you need this in your life. I have been pleased with how easily the Vidalia Chop Wizard cuts and how easy it is to clean. My 8 year old actually loves prepping dinner now and I don't mind letting him.
Are you looking to save time in the kitchen with prepping? Grab the Vidalia Chop Wizard for your own kitchen and enjoy all of the benefits it has to offer.
Here are all of the awesome things this chopper can do!
Chops or dices in one swift motion

Includes:

Chopping blade

Dicing blade

Lid cleaning tool

Chopped veggies and fruit are sent cleanly into the clear compartment beneath the blade

Stand it on its side, and it works as a measuring cup with indicators for up to 2 cups

Dishwasher safe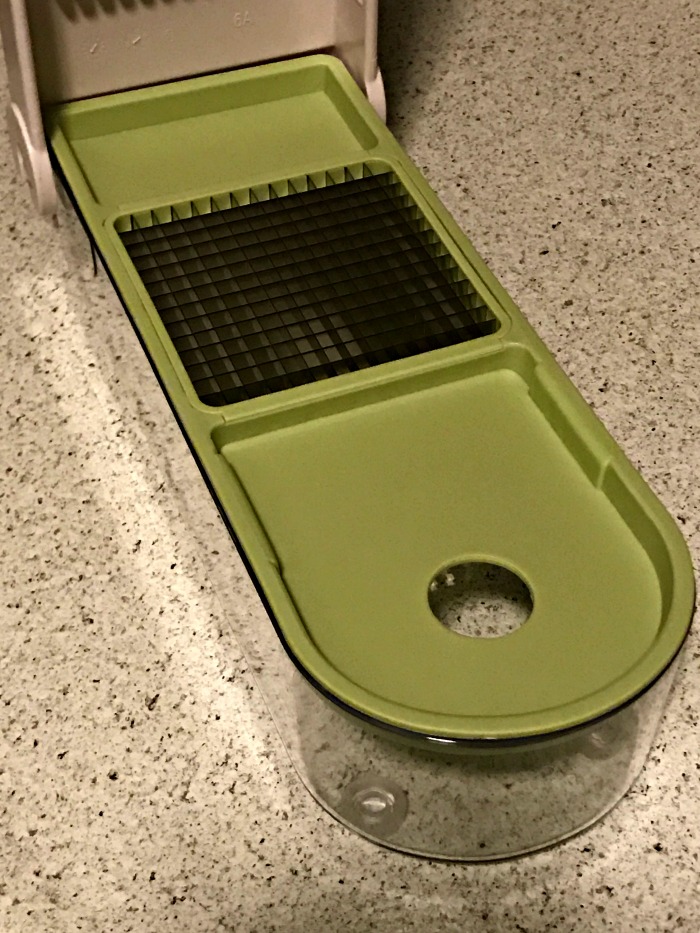 The Vidalia Chop Wizard is perfect for yummy recipes like this –
Fresh Tomato Salsa*
Ingredients:
3 cups chopped tomatoes
1/2 cup chopped green bell pepper
1 cup onion, diced
1/4 cup minced fresh cilantro
2 tablespoons fresh lime juice
4 teaspoons chopped fresh jalapeno pepper (including seeds)
1/2 teaspoon ground cumin
1/2 teaspoon kosher salt
1/2 teaspoon ground black pepper
Directions:
Stir the tomatoes, green bell pepper, onion, cilantro, lime juice, jalapeno pepper, cumin, salt, and pepper in a bowl. Serve.
*Recipe courtesy of AllRecipes.com
Where to find the Vidalia Chop Wizard