City Creek Tart Warmer & Tarts Giveaway (Ends 11/28/13) ~ US Only
This post may contain affiliate links or I may have received the product free in exchange for my honest review. See full disclosure for more information.
October is fire safety month and a big reason that house fires are started is because of candles.   So one way to help from starting a fire with a candle is to think about changing out all your candles in your home to warmers which are safer and also last longer.  Also another great tip for fire safety is to always teach your kids about what to do if you have a fire your house, doing a drill once a month is a great idea.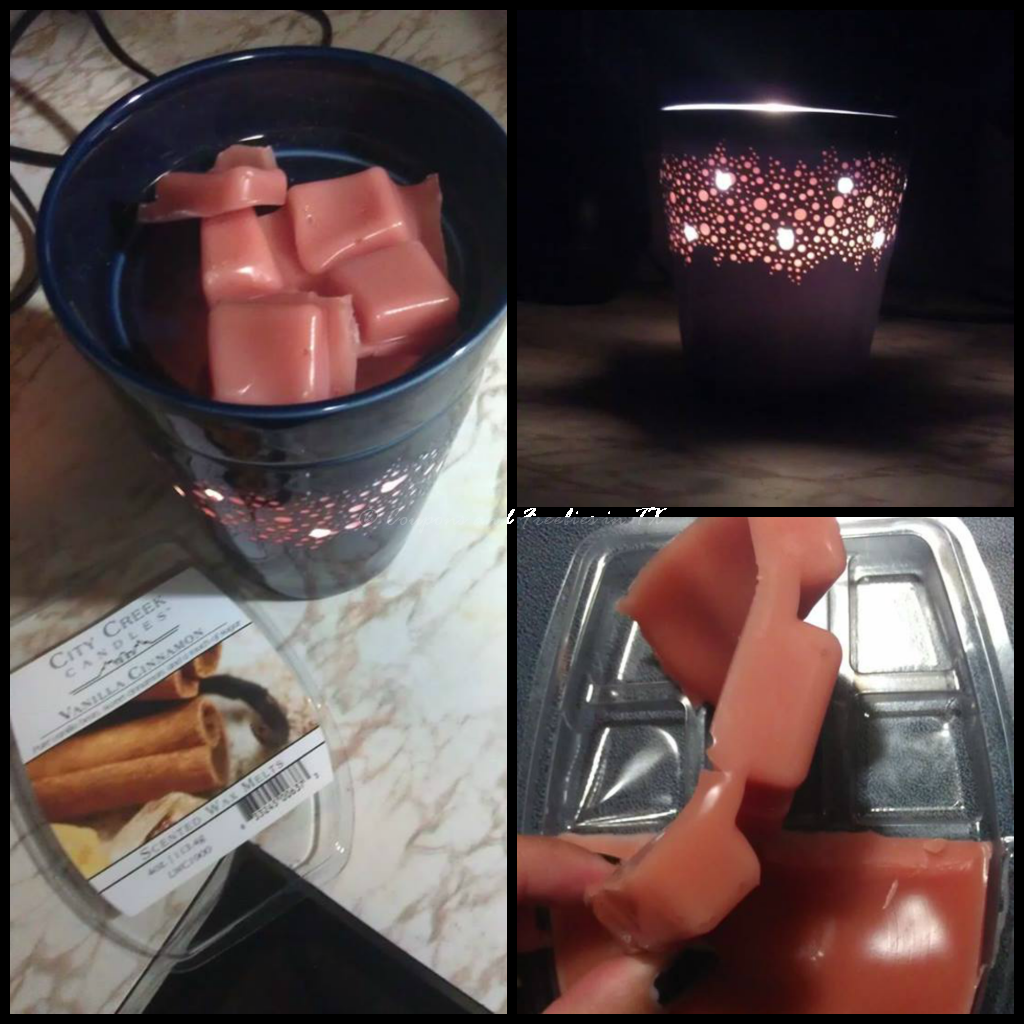 So since it is important do keep your house safe you should check out City Creek Candle company where you can find wax melts in any scent you could imagine.   I picked the vanilla cinnamon since it is almost fall and the smell would match my feelings for fall, warm and comforting.  Also they also have a great line of candle warmers on there sister site.  I must admit after looking at all the warmer products I can say they have a perfect warmer for anyone.   Also they do have holiday ones so if you are ones that are perfect for your front walk way.
So after I got in the mail I had to try out.  The first thing I noticed is the smell of the box, it smelt like vanilla cinnamon and it was so tempting that I plugged in a had my 2 pieces of the wax melt in with in minutes.  Installing the warmer was easy, all I had to do was clean the tray where you place the wax down of any extra dust and then plug in and place my wax melts down.  Then within 20 minutes my house started to smell like a fall dream.  The scent of the wax does last a few uses so it is a lot better then the ones you will get at Walmart or anywhere else.  So next you are in the market for a warmer or wax melt make sure you check out City Creek first.