Classic Sugar Cookie Bars with the modern taste of M&M's® Crispy
This post may contain affiliate links or I may have received the product free in exchange for my honest review. See full disclosure for more information.
Disclosure:  This shop has been compensated by Collective Bias, Inc. and its advertiser. All opinions are mine alone. #CrispyIsBack #CollectiveBias
These tasty, yet simple Sugar Cookie Bars are filled with delicious and delightful M&M's® Crispy candy.
I have always been a huge fan of crispy candies.  I was extremely excited when I was at Walmart doing my weekly grocery shopping and noticed that M&M's brought back their M&M's® Crispy candy to the family. That quick, slight moment when your heart skips a beat in excitement to see something that makes you smile and full of joy quickly rushed over me. It was like finding an old friend that you had not seen in so many years.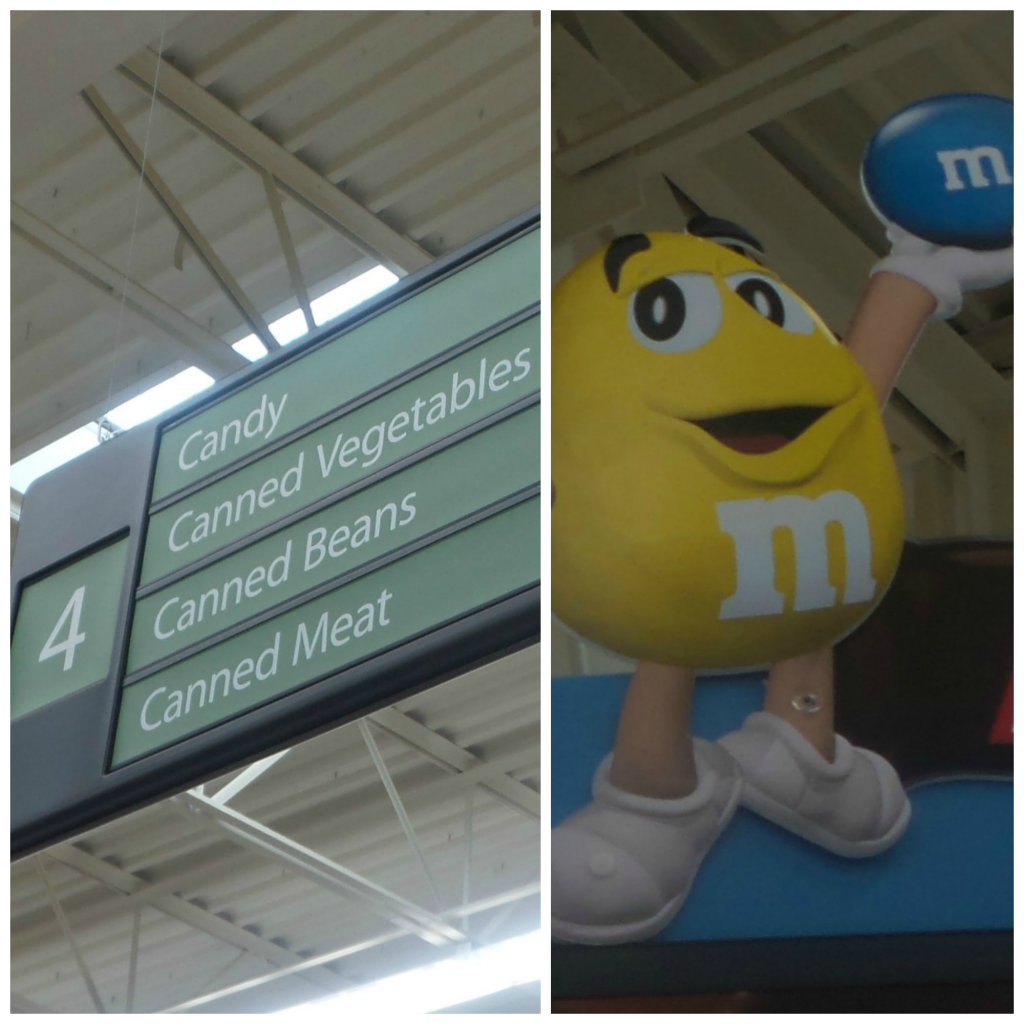 There was a large display of M&M's candies at the end cap of the full candy aisle and I felt like it was the Yellow M&M's guy pointing me in the right direction.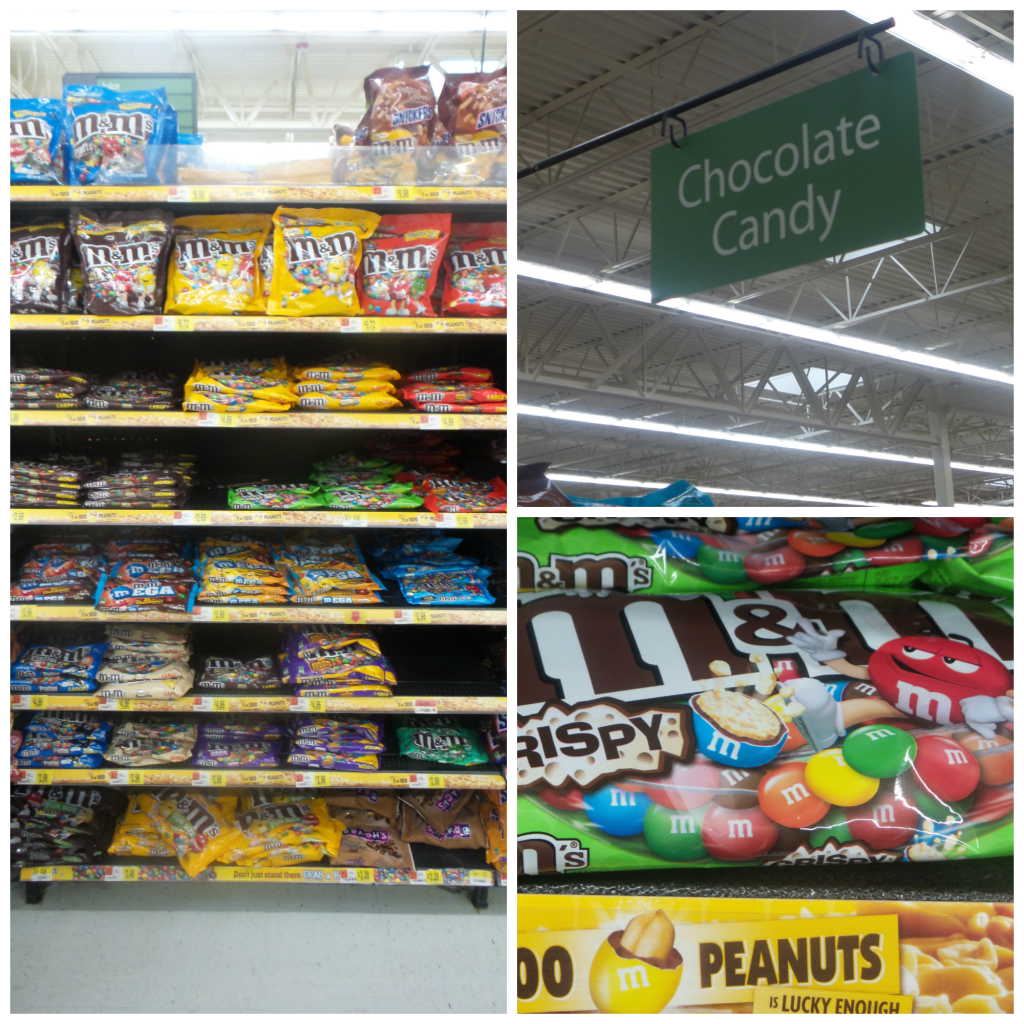 As you can tell my the shelf, I am not the only one excited to see M&M's® Crispy back into the line of tasty M&M's candies.  There was ample stock available of every other kind, but very few bags left of the Crispy ones.  I quickly snatched up the last 4 bags they had.  I will share a little candid secret, I took one of the bags out of my grocery bag and immediately started snacking on my way home from Walmart.  As I was enjoying my favorite treat, I was already brainstorming ways I can incorporate them into some baking at home.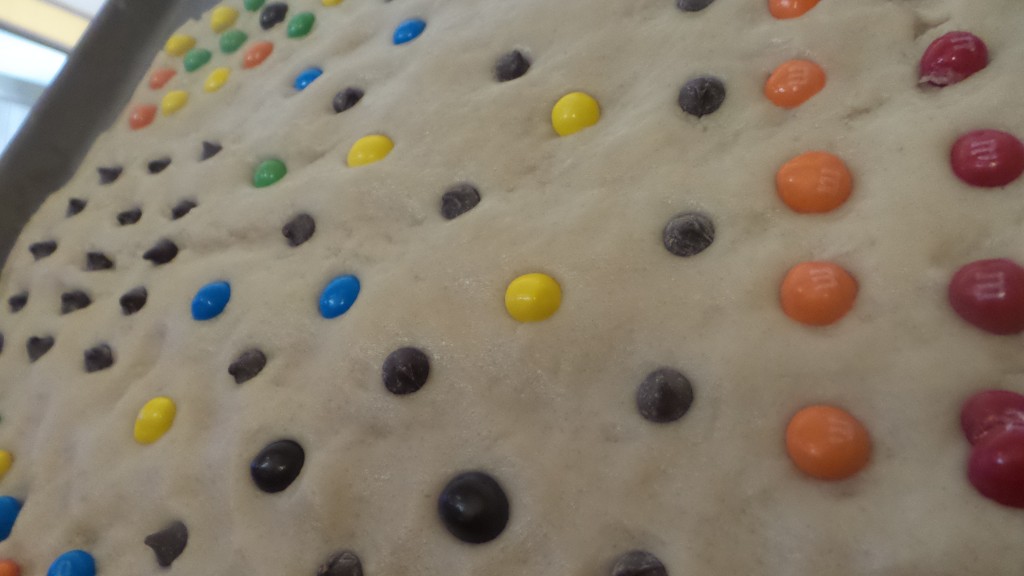 I wanted to create something tasty and simply, but would not overpower or take away from the delicious taste of the M&M's® Crispy pieces.  The perfect treat was a simple sugar cookie bar recipe with chocolate chips and M&M's® Crispy pieces.  The recipe is my grandmother's classic sugar cookie recipe with a modern day taste.

M&M's® Crispy Sugar Cookie Bars
Cuisine:
M&M's® Crispy Sugar Cookie Bars
Prep time:
Cook time:
Total time:
These tasty bars are a classic recipe incorporated with a modern day candy delight.
Ingredients
2¾ cups - All Purpose Flour
1 Tsp - Baking Soda
½ Tsp - Baking Powder
1 Cup - Softened Butter
1½ Cup - White Granulated Sugar
1 - Large Egg
4 Tbsp - Buttermilk
1 Tsp - Vanilla
½ cup - Baking chocolate chips
½ cup - M&M's® Crispy pieces
Instructions
Preheat oven to 375 degrees (F).
In a small mixing bowl, combine dry goods including flour, baking soda & baking power. Set to the side.
In a separate, larger mixing bowl, combine the softened butter and sugar until smoothed and even in texture. Blend in the egg and vanilla. Gently blend in the dry ingredients to the wet mixture. Add in a small amount of buttermilk to soften the dough, but not make it wet to the touch.
Roll out the mix on a floured surface and place on a cookie sheet. Gently press the chocolate baking pieces and the M&M's® Crispy pieces evenly throughout the dough mix.
Bake for 15-20 minutes, or until golden brown. Remove from oven and allow to cool for 3-4 minutes. Top the bar with additional M&M's® Crispy pieces and allow to completely cool.
Cut into even squares and serve
You can even add a tasty layer of frosting on top and add even more delicious M&M's® Crispy candies on top.My family enjoyed these delicious bars with a tall, cool glass of milk.  Even on the coldest of winter days in the Midwest, nothing beats a scrumptious M&M's® Crispy sugar bar with a glass of cold milk!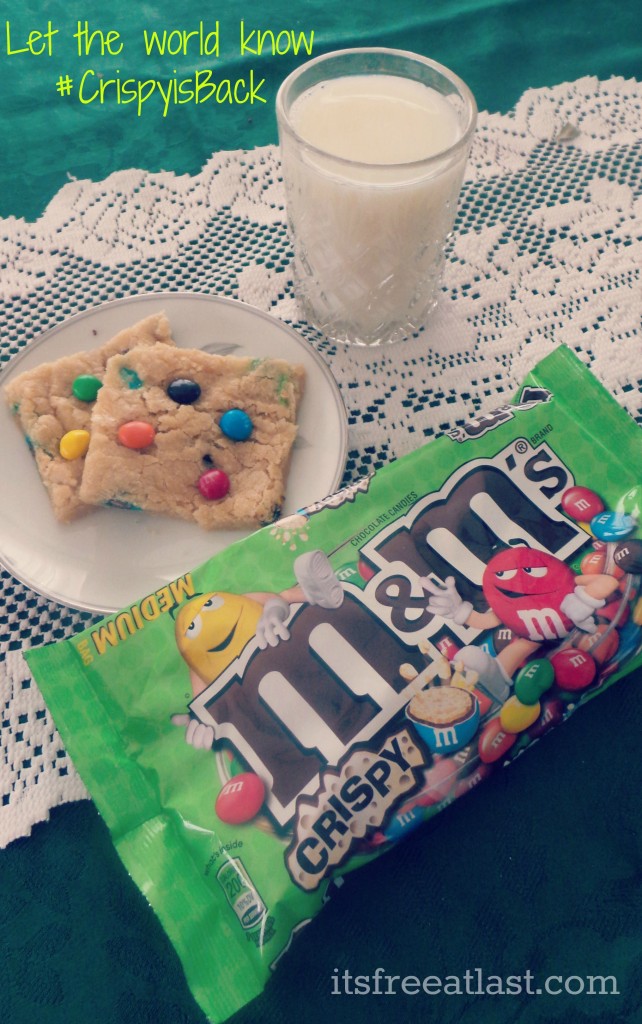 We enjoyed this modern twist on Grandma's classic recipe.  We even served and enjoyed them using her dishes handed down to me many years ago.
M&M's® Crispy are sold in various sizes, including snack-sized bags.  What I love most about the smaller bags is that they are low in caloric count.  At just 180 calories per bag, you can enjoy them as a great afternoon snack without the guilt of too much calorie intake.
See more great M&M's® Crispy recipe and party ideas on the M&M's® Crispy social hub.
Do you remember the awesome taste of M&M's® Crispy?  Comment below telling me what tasty recipe ideas you would come up with using M&M's® Crispy candy.