Collectible Fun with Playmobil EverDreamerz
This post may contain affiliate links or I may have received the product free in exchange for my honest review. See full disclosure for more information.
When I was little I loved collecting dolls. I wanted every kind of combination there was whether they had glasses, different colored hair, down to what outfit they had. I wanted them all! Now they have a new generation of collectibles that will make your kids have fun trying to collect them all with EverDreamerz by Playmobil. Which one will you choose?
Friends Viola, Rosalee, Clare, Starleen, and Edwina venture to Rosalee's Candy World dreamscape. The evil Lady Nightmare tries to turn the girls' dreams into nightmares, but the power of friendship unites them, and they go on to meet a cast of supporting characters along the way. (12 additional characters to collect, including the likes of Mrs. Milkshake and Mr. Cookie Bear!)
Each beautifully designed box (see attached) comes with collectible cards, bracelets, beads, charms and accessories, as well as stickers to complete a free sticker booklet.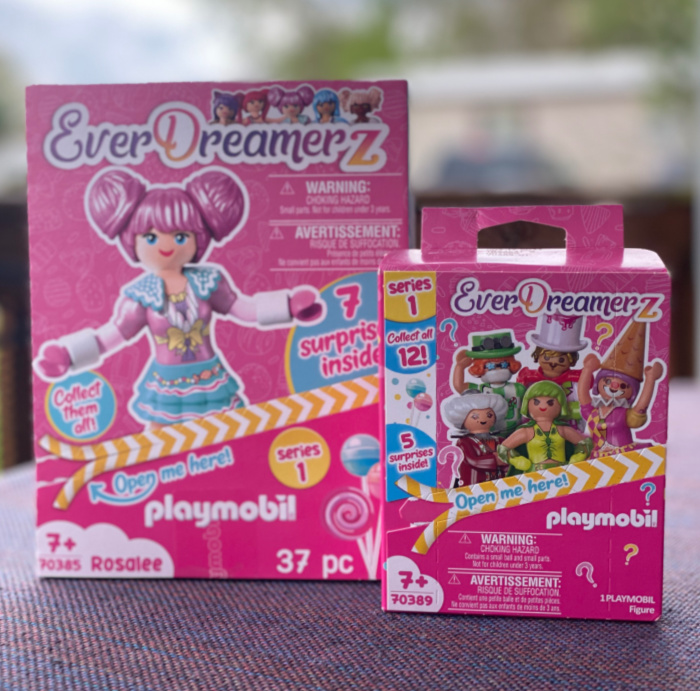 About Playmobil:
Since 1974, PLAYMOBIL® toys, created by Hans Beck, have become a classic throughout children's playrooms, with play themes ranging from a pirate ship to a children's hospital.

Approximately 3 billion of the beloved play figures with the iconic smile have been produced since then, sparking imaginative play for children all over the world. Around 30 different play themes are distributed in approx. 100 countries worldwide. Both parents and educators recognize PLAYMOBIL®'s award-winning toys as a benchmark for high-value, quality play products.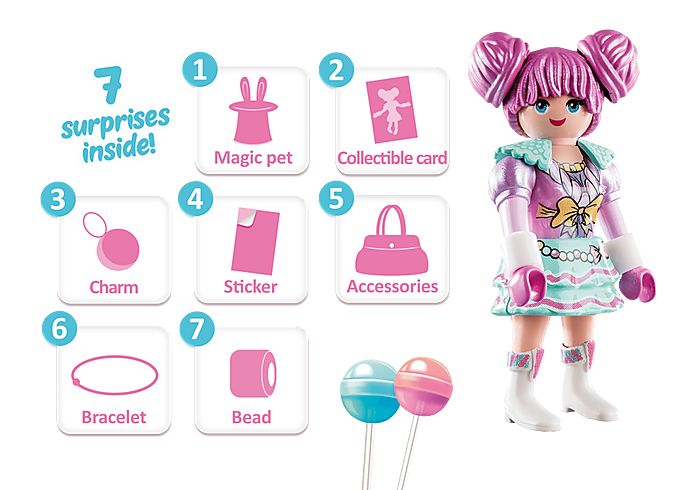 PLAYMOBIL Rosalee
Enjoy dessert with Rosalee, who has quite the sweet tooth. Thanks to her warm nature, she is always there for her friends and can be trusted to hold the group together. Open the magical amulet to reveal an exciting unboxing experience with seven fun
surprises inside, including your very own bracelet and special candy charm! When the magical adventure is over, store all the pieces back
inside the box, for easy storage. Collect all five EverDreamerz sets (item # 70384-70388) for even more fun! Set includes Rosalee, silicone charm bracelet, candy charm, beads, trading card, stickers and many other accessories.
Available: March 2020 Age: 7+ Retail Price: $14.99 You can purchase through Playmobil's Website.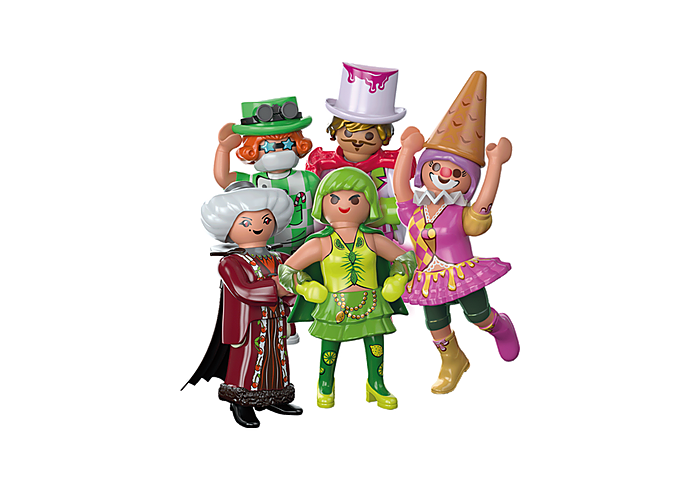 PLAYMOBIL Girls Collection Surprise Set
Search for twelve magical characters from the candy world! Each mystery box has five surprises inside. Will you find the limited edition golden cupcake? Set includes surprise character, a character-specific cupcake charm, trading card, sticker and accessories.
I love surprises, which one will you get?
Available: March 2020 Age: 7+
Retailer: Playmobil.us Retail Price: $5.99
Stay socially connected with Playmobil for all their latest products: