Come together in a New Way with Others- How Do You See The World? Card Game #HowDoYouSeeTheWorld #AuthenticAgility
This post may contain affiliate links or I may have received the product free in exchange for my honest review. See full disclosure for more information.
In a world with so much dissension and disagreement, it's time we really start listening to what each other has to say. That being said, listening without judgment is one of the most challenging skills a person can over come, until now….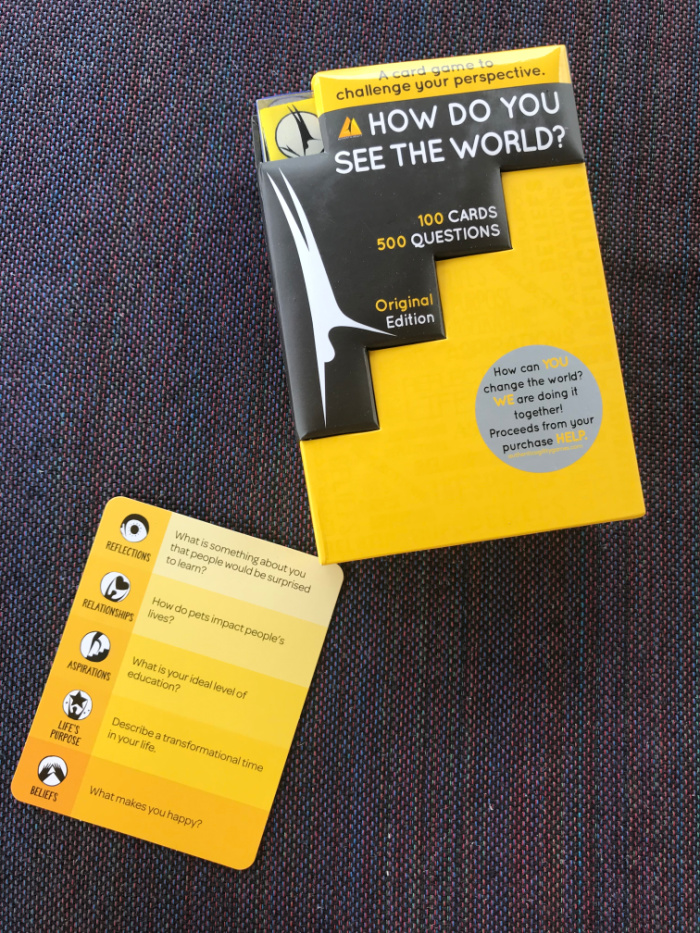 How Do You See the World from Authentic Agility Games is an engaging card game that encourages people to go beyond their comfort zone while truly learning how others view the world by asking important questions. The questions are broken into these five categories:
Reflections. What choices have you made, any regrets? What is your most cherished memory?
Relationships: Where do you come from? Who are the people around you?
Aspirations: Who do you want to be? What makes you tick?
Life's Purpose: How do you contribute to your family/community? Where do you belong?
Beliefs: What are your guiding principles? What makes you, you?
So whether you want to have deeper conversations in your social circles or really want to connect with your family, How Do You See the World? from Authentic Agility Games will spark the conversation and is an ideal gift for a friend, spouse, loved one or co-worker.
Authentic Agility Games as a company is looking to do good by doing right, and so a portion of the proceeds from all Authentic Agility Games will go towards supporting educational and entrepreneurial organizations that are changing the world.
Get your own copy of How Do You See the World? today. It is available for just $24.99 on Amazon.