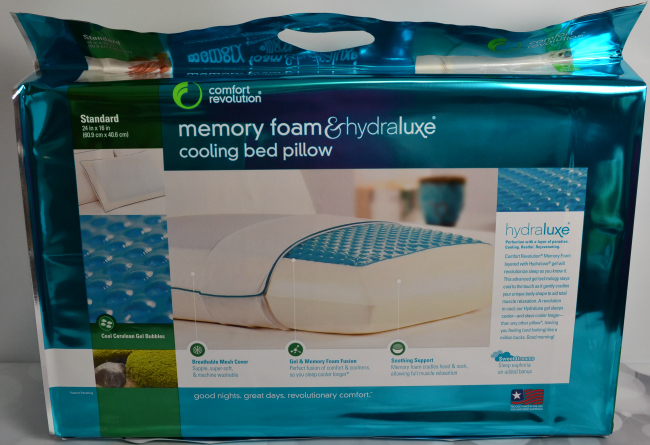 Nothing is better than a good night's rest.  It really does make the next day better.  Thanks to the great products from Comfort Revolution, a good night's sleep is easier to come by.  When you gift a product from this great company, the recipient will forever be grateful that you did!
Comfort Revolution created their first egg crate foam mattress pads in 1986.  Then in 1996 he revealed it's first memory foam mattress pads.  Comfort Revolution's goal is for you to "Rest better. Feel better. Live better. Repeat."  They want to be revolutionary in products, categories, and packaging.  And I definitely think they accomplish this with their great products!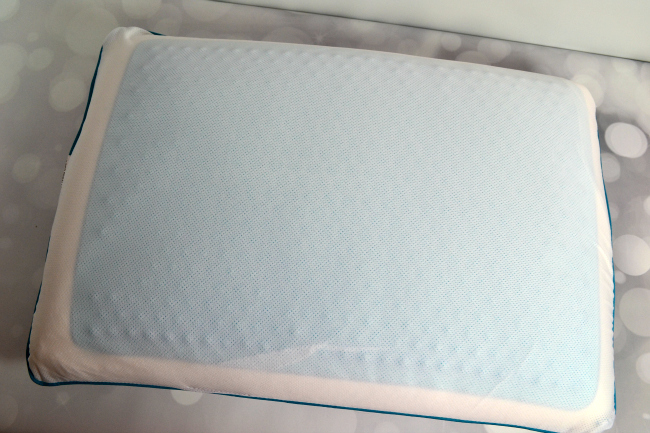 Comfort Revolution's Hydraluxe Cooling Gel Bed Pillow has both memory foam and their innovative Hydraluxe gel technology.  This unique technology has advanced gel engineering that helps to cradle your head and neck, which allows your muscles to fully relax as you sleep.  My favorite part is the cool gel layers – thereis nothing better than to not have to worry about flipping your pillow during the night.  I'm able to stay cool all night long.
You can now get this Hydraluxe Cooling Gel Pillow in several fun colors – Cool Cerulean, Glacier Green, Frosted Pink, and Ice Violet; as well as two different patterns – Bubbles and Waves.  I love that it also comes with a washable cover – and the cover is gentle on your face.  The different colors and patterns make the pillow even more fun.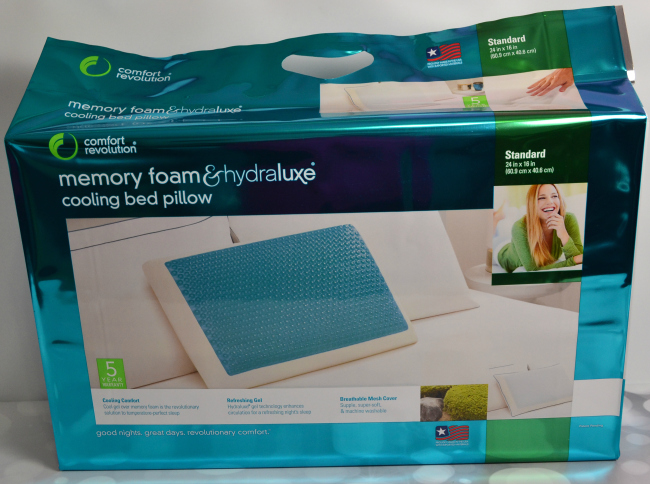 I just love my Comfort Revolution Hydraluxe Cooling Gel Bed Pillow – it helps me to get a better night's rest because it's comfortable and the cooling technology is great. Whether you gift a Cooling Gel Bed Pillow, a Memory Foam Mattress, a Mattress Topper, or a Cool Case or Foundation – Comfort Revolution is sure to become a favorite!