Creative Fun with Aquabeads Deluxe Studio! #MegaChristmas18
This post may contain affiliate links or I may have received the product free in exchange for my honest review. See full disclosure for more information.
Let your kids creative minds go wild with this Aquabeads by EPOCH Everlasting Play complete set. There are so many possible creations you can make, whatever your mind comes up with. Kids can create fun 3D designs with this expansive crafting studio featuring Aquabeads. What a fun way for the kids to design and create whatever they want easily. This is a cute, creative gift to give to your kids, or grand kids for the upcoming holidays! I liked the idea of not having to use heat and just using water. What a fun play date this can be for your kids and their friends! They can create designs together, trade their creations with each other!
For Ages 4 years and up.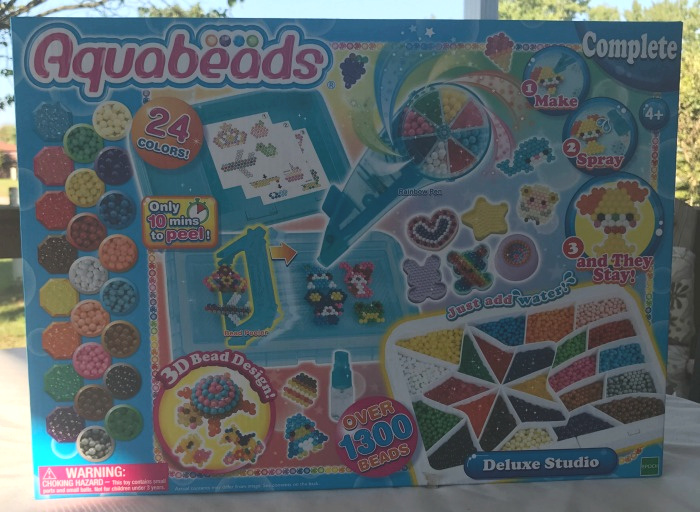 About Aquabeads:
Aquabeads is a fun and safe product for children to enjoy hours of creative fun! Aquabeads is perfect for children ages 4 years and up.  Aquabeads are unique beads that stick together with water. No heat is necessary so children can enjoy the whole process from the beginning to the end which will give them great satisfaction.  It was developed in Japan, where it has been successful in the market since 2004. Now it is sold in more than 30 countries.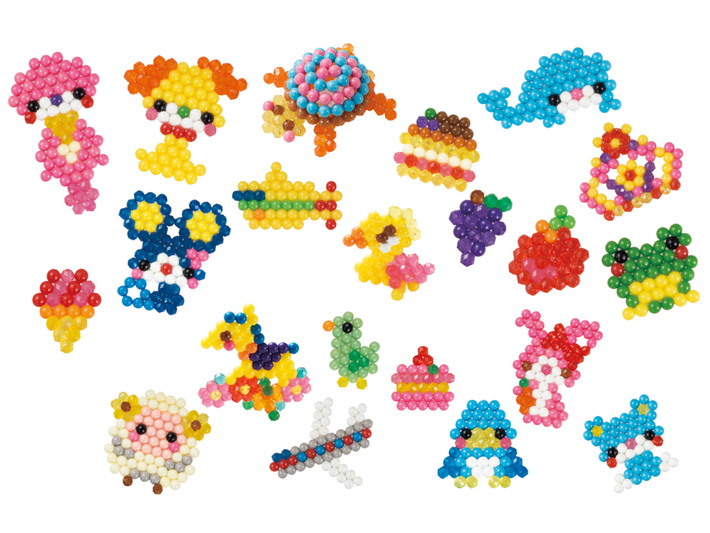 The Deluxe Studio comes with a nice shooting star-shaped bead case and tool box to store the 1300 beads in 24 colors, a sprayer, and the amazing bead peeler to lift your creation off the tray after just ten minutes after spraying water. What makes this set special is a rainbow pen dispenser which allows you to switch easily between colors when making your designs! You can also enjoy various types of bead tray and trying to make 3D creations. The lid of the case can be used as a bead tray. Be creative and make 21 pieces of beautiful designs such as ice cream, airplane and cute animals! Just spray the creation with water and the beads stick together. No heat or iron needed. Box Contains 1 x Deluxe Studio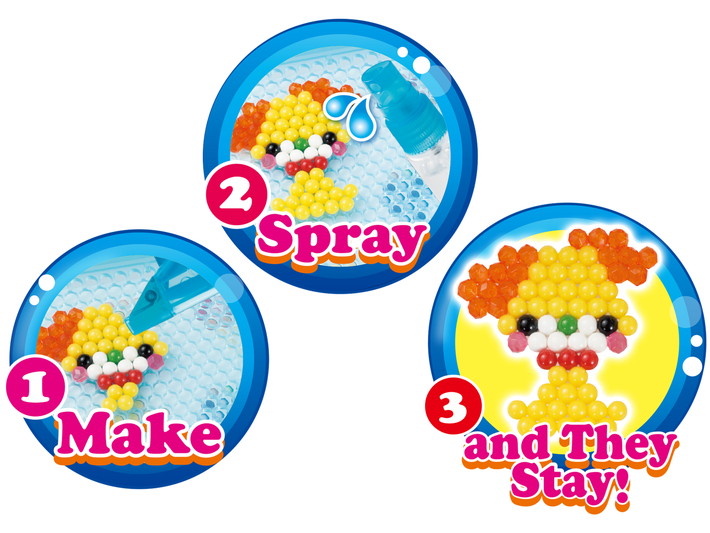 There are several additional themed packs that you can add to this deluxe set so you can make more designs!
Aquabeads are available for purchase through Amazon.
Stay connected with Aquabeads socially and watch for all of the latest bead sets that will be available for the upcoming holiday and other occasions:
________________________________________________________________________________________________
We have added Aquabeads products to our 2018 Holiday Gift Guide