Creative Kits for Kids from Mad Mattr by Relevant Play #MegaChristmas20
This post may contain affiliate links or I may have received the product free in exchange for my honest review. See full disclosure for more information.
Are you looking for creative gifts for your kiddos this year? How about some stay-at-home activities to help keep little hands and minds occupied during holiday break? Let me tell you about Mad Mattr from Relevant Play.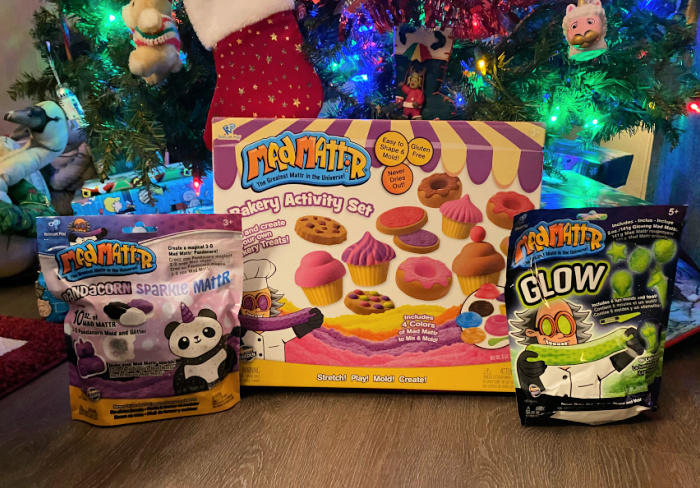 About Relevant Play
Relevant Play, formerly Waba Fun, was founded in 2003. We are passionate about creating awesome toys for children, that encourage imaginative and open-ended play. We believe playing and learning go hand-in-hand and that it should always be fun!

With this vision, we brought to market numerous, award-winning toys to nurture the creative genius that naturally lies inside all children. Our compound products include Mad Mattr – The Unbelievable Dough You Build With, Kinetic Sand, Shape It!, and Toki Dough, a magical arts and crafts activity brand. To complement these we also have a range of innovative molds, like the Ultimate Brick Maker®, and accessories to further enhance the enjoyment! We are also introducing a new meaning to "Spring Training" with Coilz, an all new tactile collectible and game brand, as well as bringing STEM learning with Build A Bot, where you can build a robotic pet!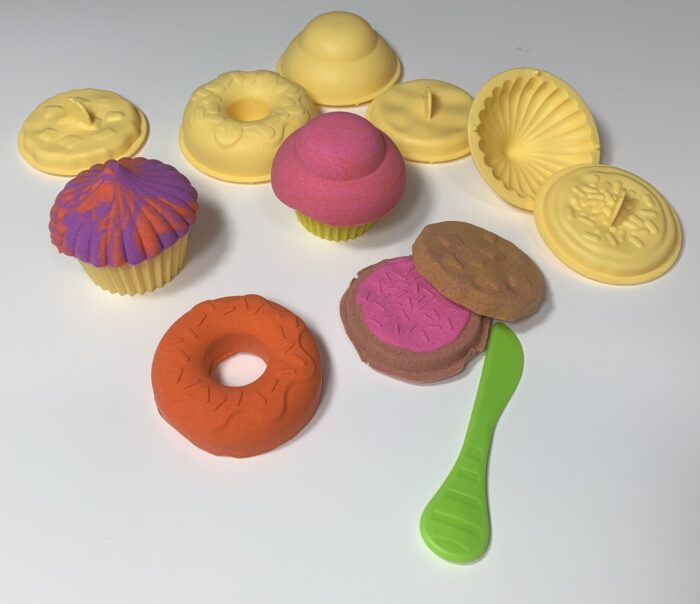 Mad Mattr — a super-soft building compound that easily molds and shapes into endless creations, inspiring open-ended play. Your kids are going to eat up the all-new Mad Mattr Activity Sets, perfect for last minute holiday gifting or a fun indoor family activity.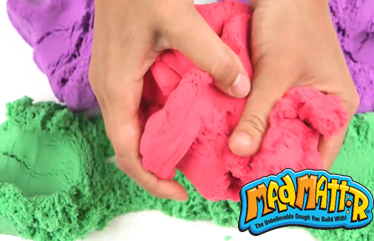 The sets are available in Ice Cream Store, Bakery and Burger Shop and are ready to play right out of the box, inspiring imaginations and fueling open-ended creative play. Cleanup's a breeze, because Mad Mattr doesn't stick or stain. Its incredibly smooth texture offers the ultimate in molding and sculpting fun and Mad Mattr is non-toxic, wheat, gluten, and casein free. No wonder it's known as "The greatest Mattr in the Universe!"
Let me tell you more about the sets we received.
Mad Mattr Bakery Activity Set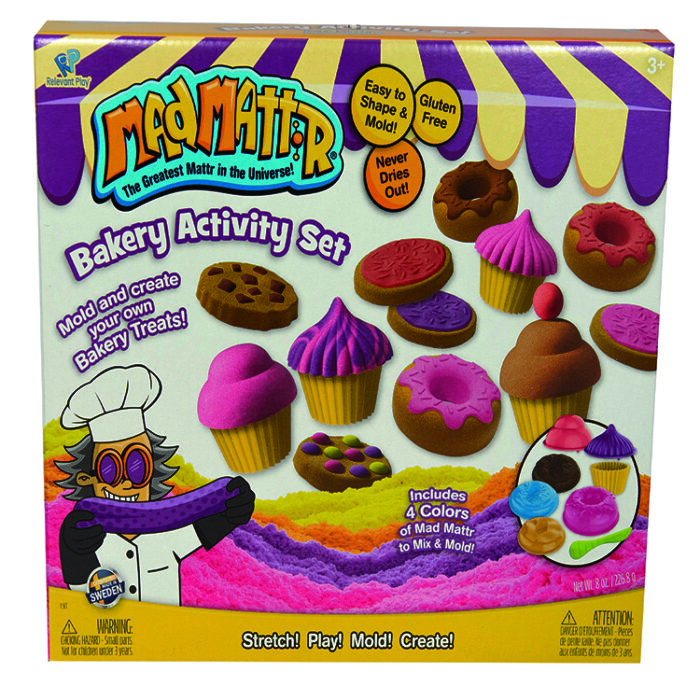 Make this holiday the sweetest ever with the Mad Mattr Bakery Activity Set! Create delicious-looking pretend donuts, cupcakes and cookies and add as much faux frosting as you like! The Mad Mattr Bakery is full of yummy looking make-believe treats made by you.
Activity Set comes complete with four 2oz packs of colored Mad Mattr to mix, shape, mold and play (Pink, Purple, Orange and Yellow), our cut safe tool and seven molds to create whimsical pretend Chocolate Chip, Sprinkle or Sugar Cookies, Round or Pointed Cupcakes and Donuts. Recommended for ages 3 & up and retails for just $17.99.
Mad Mattr Pandacorn Sparkle Activity Set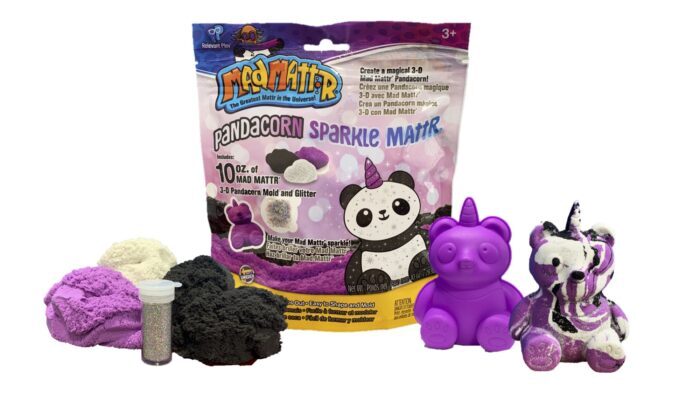 It's a Panda! It's a Unicorn! It's a PANDACORN!! Create your own whimsical wonder with this awesome Mad Mattr set. Add some sparkle by mixing the included glitter into the Mad Mattr, then use the Pandacorn mold to cast your cuddly bear. This super fun set includes Black, Purple and White Mad Mattr, a Pandacorn mold and glitter. Recommended for ages 3 & up and retails for just $14.99.
Mad Mattr Glow Play Pack
MWA-HA-HA! Shed new light on fun this holiday and tap into your inner mad scientist when you create creepy creatures with the Mad Mattr Glow Play Pack. Special glow-in-the-dark Mad Mattr makes for glowy good times when you use one of the six included molds and shaping tool to build your creations…then shine the included UV light on them for instant glow activation. Pack includes a 5 oz. pouch of Glow Mad Mattr, molds to create a Meteor, Alien, Llamacorn, Star, Brain and Owlcorn, 1 safe cutting tool and a UV light. Recommended for ages 5 & up and retails for just $14.99.
So let's be honest, you know you are just as excited to play with exciting toys from Relevant Play as your kids will be. All toys are available online and in select retailers nationwide. Stay connected socially with Relevant Play to see what exciting toys they bring to market.
---
We have added Relevant Play's Mad Mattr to our 2020 Holiday Gift Guide