Cute School Clothes from French Toast! #MegaChristmas17
This post may contain affiliate links or I may have received the product free in exchange for my honest review. See full disclosure for more information.
Whether it's back to school shopping or because the kids grow so fast, chances are you'll be buying school clothes soon. And if their school has a dress code or uniform policy, then make sure you get them cute school clothes from French Toast! I love their large selection of clothes for toddlers, boys, girls and even adults!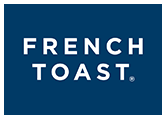 About French Toast
America's most trusted brand French Toast Official School Wear™ is America's leading brand of school uniform. Since 1958, our company has provided families with quality children's wear and boys and girls school uniforms at great prices. Our selection of uniform styles and sizes is second to none, from toddler size uniforms through young adult, French Toast carries over 6,000 individual colors, styles and sizes in stock, all year round! French Toast uniforms can be found at retailers across the nation, or on-line at www.frenchtoast.com. You can also request a catalog and place your order by phone by calling us 1-800-FRENCHTOAST.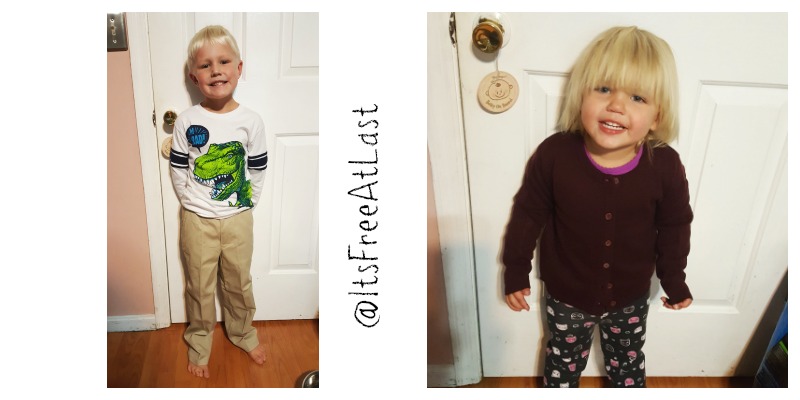 My Thoughts
I recently needed to buy a pair of khaki boy' s dress pants for my son starting preschool. It was important that they not be button & zipper closures because when he has to potty, there's not always a lot of lead time! But he loves his pants from French Toast because they look like Daddy's work pants! For me, I appreciate the fact that these are easy on & off and simple to wash too. And they also come in 4 different colors so if I need them in black, navy, or grey, they've got me covered.
I also was looking for a cute fall top or sweater for my 2 year old daughter. It's not really jacket season, but it can be cool when we are out early in the morning taking her brother to school. I found an adorable Fine-Gauge Knit Cardigan Sweater that comes in burgundy, navy, and white. They are great to layer up with and perfect for church too.
Even if your kids don't need a school uniform, French Toast still has some great options from sweatshirts and hoodies, to printed t-shirts and hair ties and much more. They also have a 90 day no questions asked return policy, just in case you aren't in love with your purchase.
So whether you need dress clothes, uniforms, or every day play items, you can definitely get cute school clothes from French Toast.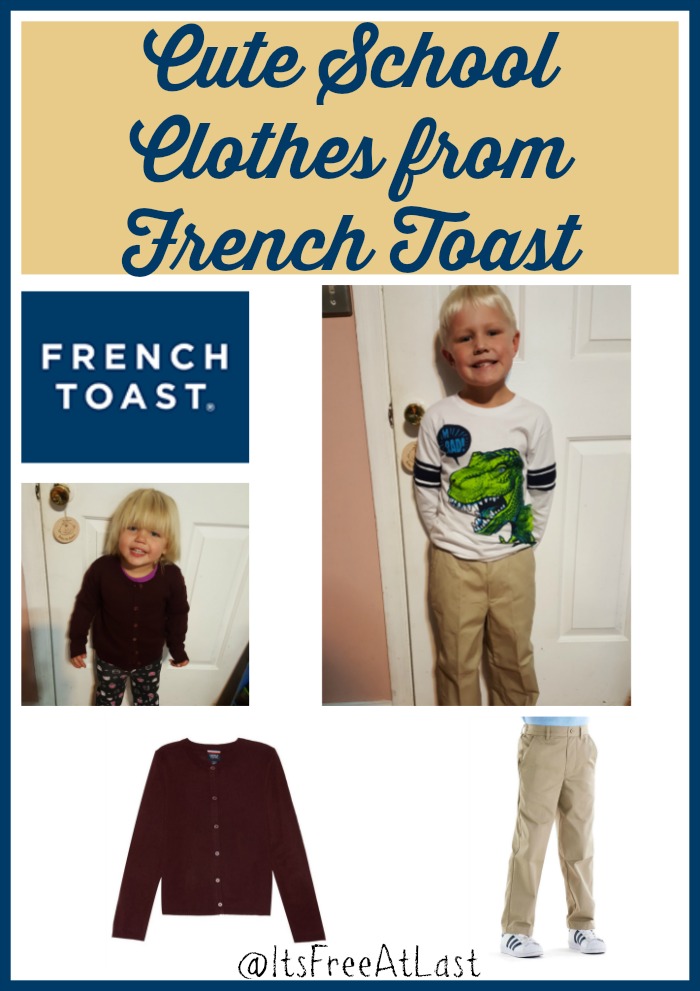 Follow French Toast
Facebook | Twitter | Instagram | YouTube
The French Toast Clothing is now on our Mega Merry Christmas Gift Guide. You can view it HERE.