Dancing the Troupe Members of Dancing with the Stars #DWTS – Mondays at 8PM ET
This post may contain affiliate links or I may have received the product free in exchange for my honest review. See full disclosure for more information.
My family has been an avid watcher of Dancing with the Stars since it first debuted in 2005. Season after season we have watched as some of the most infamous celebrities take to the floor and learn new moves from expert dancers. When I learned that, while traveling to LA, we would have the chance to dance with the troupe members, it was an exciting moment for me and my family.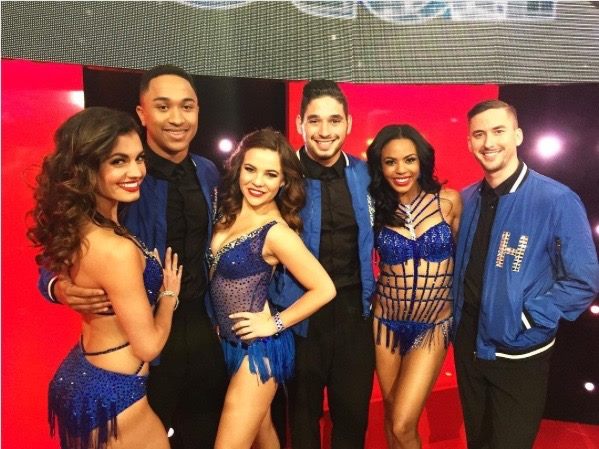 We were joined by troupe members including  Brittany Cherry, Britt Stewart, Hayley Erbert, and Brandon Armstrong, Alan Bersten and Artur Adamski. What an amazing group of dancers!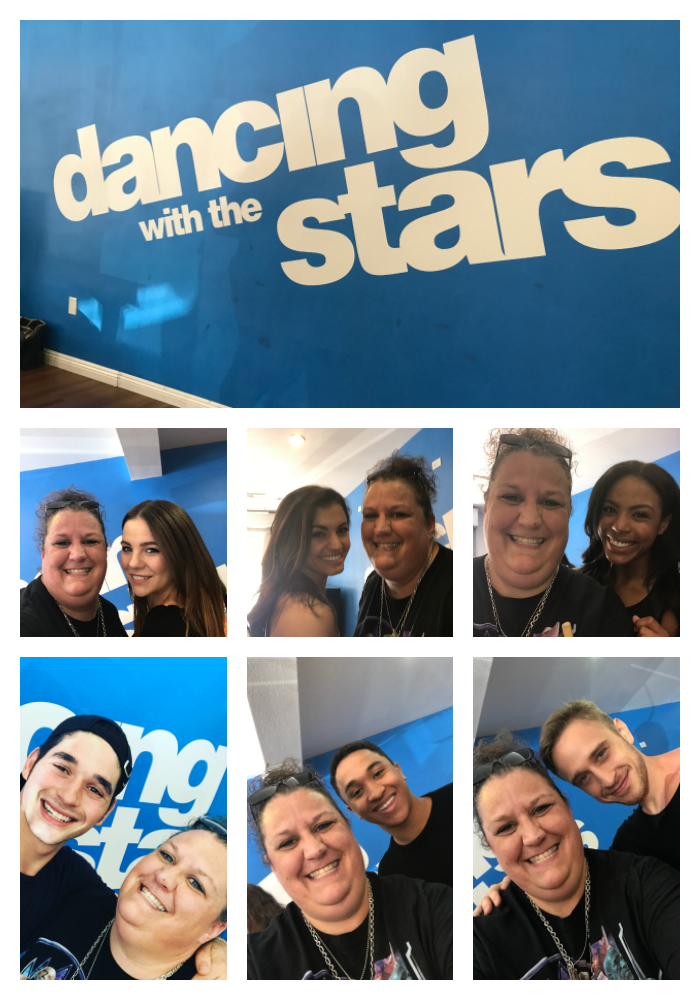 Our lesson started out harmless enough, we all stood in front of the mirror and learned a few simple salsa moves, but before we knew it, we were being moved into groups to get a more intimate lesson. What we didn't know at the time is that we were preparing for a special performance of our own – in front of the entire group.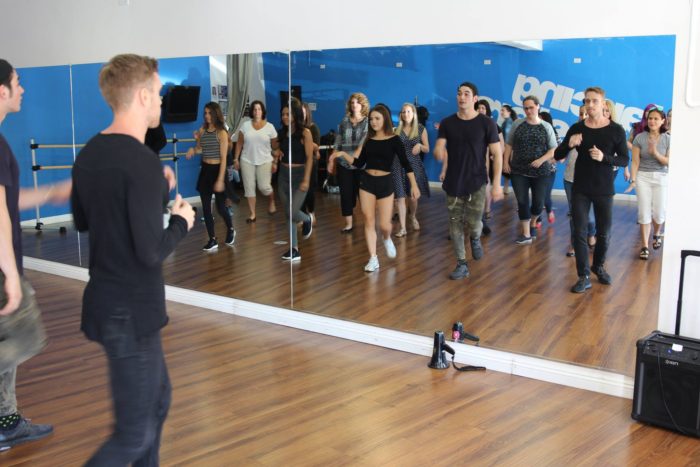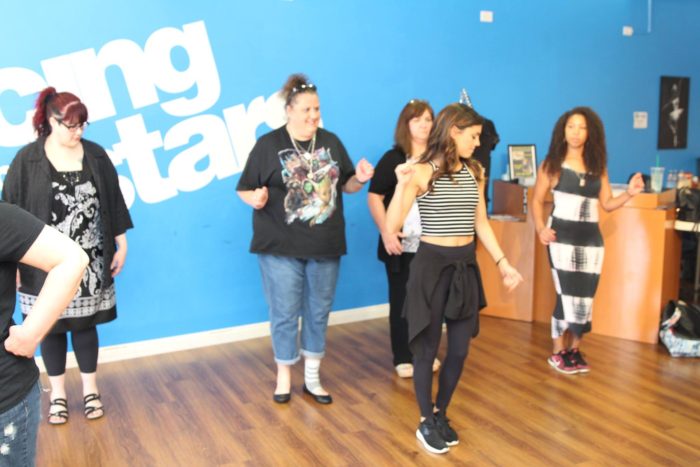 I must say, our dance coach, Hayley Erbert was so patient with us as we ran the moves again and again to get it right. She was full of energy and encouraged each of our team members perfectly. Before you knew it, the 5 of us were up in front of the entire group. We were second to perform and quickly learned that the other teams we improving some of the 8-counts, so I asked Hayley if, on the final 8-count, can we just do our "own thing" and she was totally on board. The end-result was one of the best moments of my life.
Deanna, Di, Julee and I had the most enjoyable time with Hayley and she was the best coach. I am so proud of myself and my teammates for stepping out of our personal comfort zones, taking and chance and having this moment in time that will stay with us forever.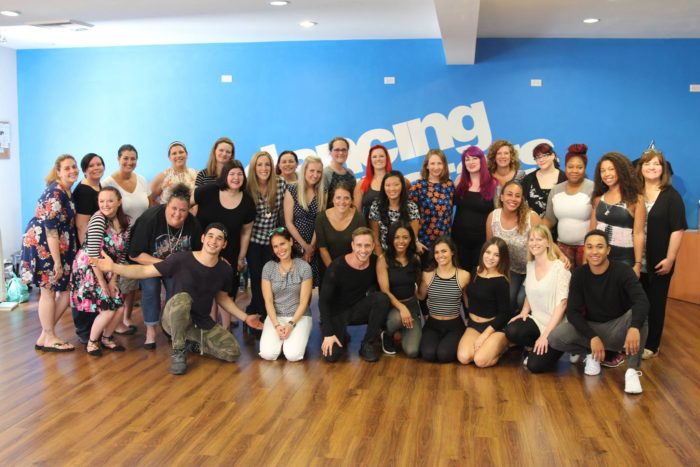 Take special note of each of these dance troupe members, as they could very well be the future dancers that the celebrities partner with. This group of dancers were delightful, spunky and really enjoyed their time with us.
Image courtesy of  ABC Television Group. All rights reserved.
DWTS airs on Monday nights at 8pm ET. There are 8 episodes left and they are sure to deliver action, adventure and so much excitement.
Tonight, the 8 remaining couples dance to some of the most iconic boy and girl groups throughout musical history. You will see a night filled with men vs. women. You will also get a chance to see guest judge, Nick Carter from "Backstreet Boys" and the return of Maksim Chmerkovskiy, who has been out due to injury.
Some of the iconic boy bands and girl groups, whose songs will be danced to, include
Simone and Sasha performing a samba to Destiny's Child "Survivor"
Bonner and Sharna dancing a rumba to Backstreet Boys "I Want It That Way"
Nick and Peta jiving to The Beach Boys "Fun, Fun, Fun"
Normani and Val dancing a salsa to The Pussycat Dolls "When I Grow Up"
David and Lindsay performing an Argentine tango to 'NSYNC "I Want You Back"
Maks and Heather will perform a rumba to TLC "Waterfalls"
Rashad and Emma dance the tango to The Four Tops "Reach Out, I'll Be There"
Nancy and Artem are performing a paso doble to En Vogue "Free Your Mind"
At the end, one couple will be eliminated, but with so much going on, it will be hard to choose. I cannot wait to see how the dances transpire to each iconic song.
As always, DWTS will be hosted by our favorite host, Tom Bergeron and Erin Andrews. For week six, you may cast your votes for your favorite couples via phone during and up to 60 minutes after the end of the "Dancing with the Stars" broadcast in each time zone. You can also do online voting at ABC.com and on Facebook. These two are open for 24 hours, beginning from the start of each episode on the East Coast at 8:00 p.m. EDT/5:00 p.m. PDT and closing at 8:00 p.m. EDT/5:00 p.m. PDT on Tuesday evenings.
You can follow DWTS for the latest show info and exciting dances socially