Delicious Manuka Honey Treats for Spring from PRI #ManukaHealth #ShopPRI
This post may contain affiliate links or I may have received the product free in exchange for my honest review. See full disclosure for more information.
While Mother Nature is still making up her mind, officially, Spring is here. What better way to celebrate than with delicious Manuka Honey Treats? PRI offers a variety of mouth-watering, nutritional Manuka Honey Treats the whole family can enjoy! PRI's Manuka Honey is considered by many to be the "best" quality honey made from the protected and pristine environment of New Zealand. Manuka is the gold standard for honey and is produced exclusively in New Zealand from bees and flowers that are environmentally protected. Enjoy these safe and soothing products every day and feel great using them! No artificial flavors, colors, no corn syrup or refined sugars and NO preservatives!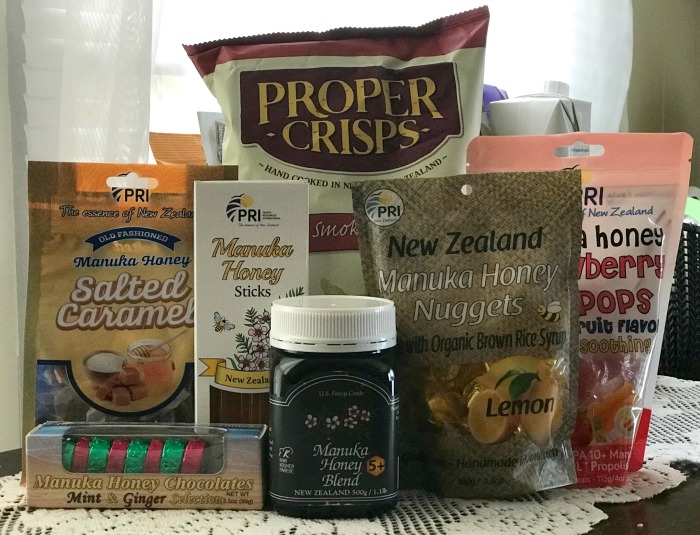 As a Pacific Resources International (PRI) ambassador, I'm excited to tell you that I have a great discount that you can use to try out a few of the amazing PRI products yourself! Right now, you can get 15% off and FREE shipping! To shop, go to shoppri.com and use discount code: Treats15 at checkout. But first, I can't wait to tell you about all the wonderful items I got to try out this month!
What Makes PRI Manuka Honey Products Special?
Pacific Resources International is an exclusive importer of various New Zealand Manuka Honey, health and beauty care products. Their award winning products include Manuka Honey, Pacific Sea Salt, Propolis Lozenges, Proper Crisps Chips, Manuka Caramels, and Manuka Honey Health and Beauty Products!

Pacific Resources International (PRI) was the first company to introduce Manuka Honey to the U.S. and owner David Noll has dedicated his career to bringing native and natural New Zealand wellness products to U.S. soil. David works closely with a variety of New Zealand companies to ensure that products are made with pure, natural, and quality ingredient.
The PRI Manuka Honey Treats for Spring!
Manuka Honey Chocolate Box – Mint & Ginger Selection
Manuka Honey & Lemon Nuggets
Proper Crisps
Manuka Honey Sticks
Children's Manuka Honey Lollipops – Strawberry
Manuka Honey Salted Caramels
Manuka Honey Blend 5+ – 1.1 lb. Jar
Manuka Bites.
Are you ready to check out these amazing products?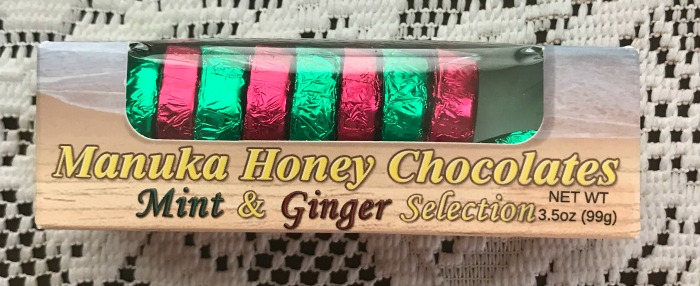 Manuka Honey Chocolate Box – Mint & Ginger Selection
Manuka Honey Chocolates Mint & Ginger are a chocolate lovers delight! These yummy chocolates are made by wrapping dark chocolate around the finest New Zealand Manuka Honey tested 5+. PRI's Manuka Honey Dark Chocolate with Ginger or Mint contain only 3 Ingredients: Pure Manuka Honey, Dark Chocolate-99% Cocoa, and Ginger or Peppermint. You will also love knowing they are All Natural, Gluten Free, Dairy Free and Kosher with no use of artificial colors, flavors, or preservatives.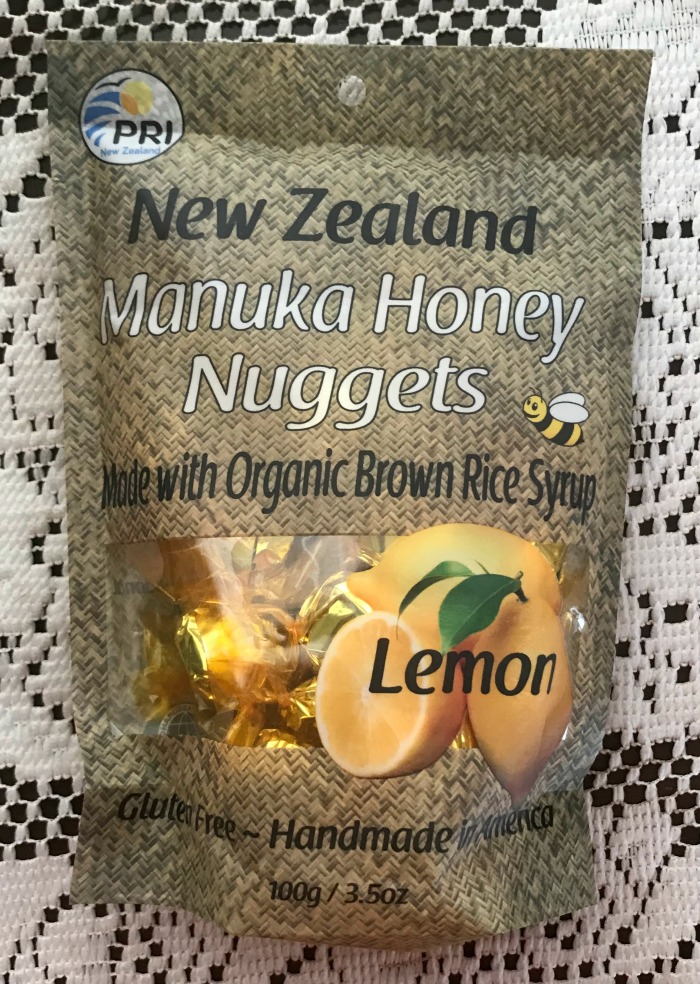 Manuka Honey & Lemon Nuggets
Have Spring allergies got your throat itchy and dry? Manuka Honey Nuggets banish dry throats and help you to achieve your goals for each day. Each Manuka Honey Nugget is individually wrapped for your convenience. Ideal for all sporting pursuits, hiking, traveling, and happy family picnic times.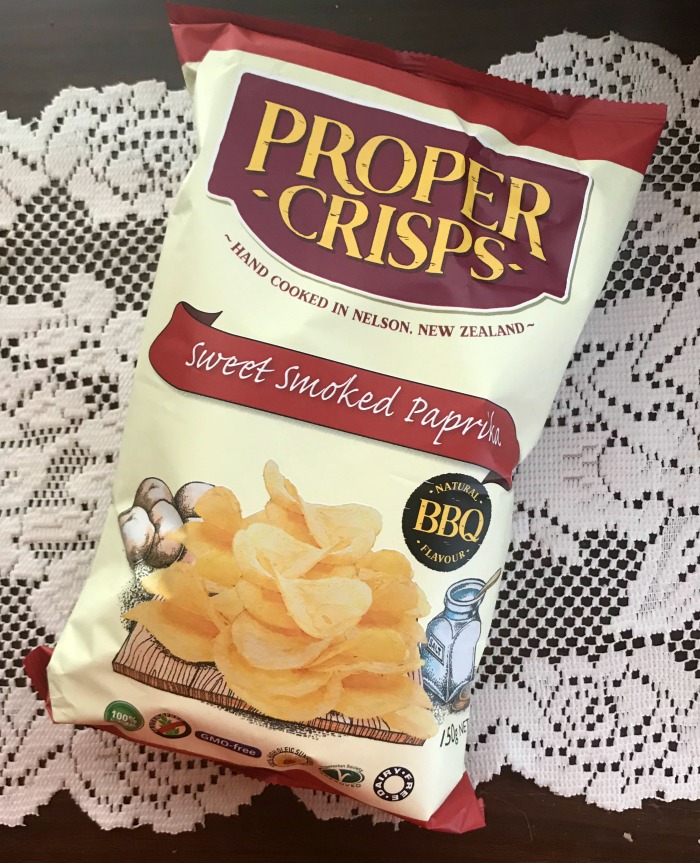 Proper Crisps
If you are a chip lover like I am then you know the struggle is real to find a healthy chip. However, look no further! With Proper Crisps you don't have to settle for over-processed, artificially flavored potato chips! They make the perfect Spring break snack with flavors such as Rosemary & Thyme, Smoked Paprika, Sea Salt, Apple Cider Vinegar, and Kumara.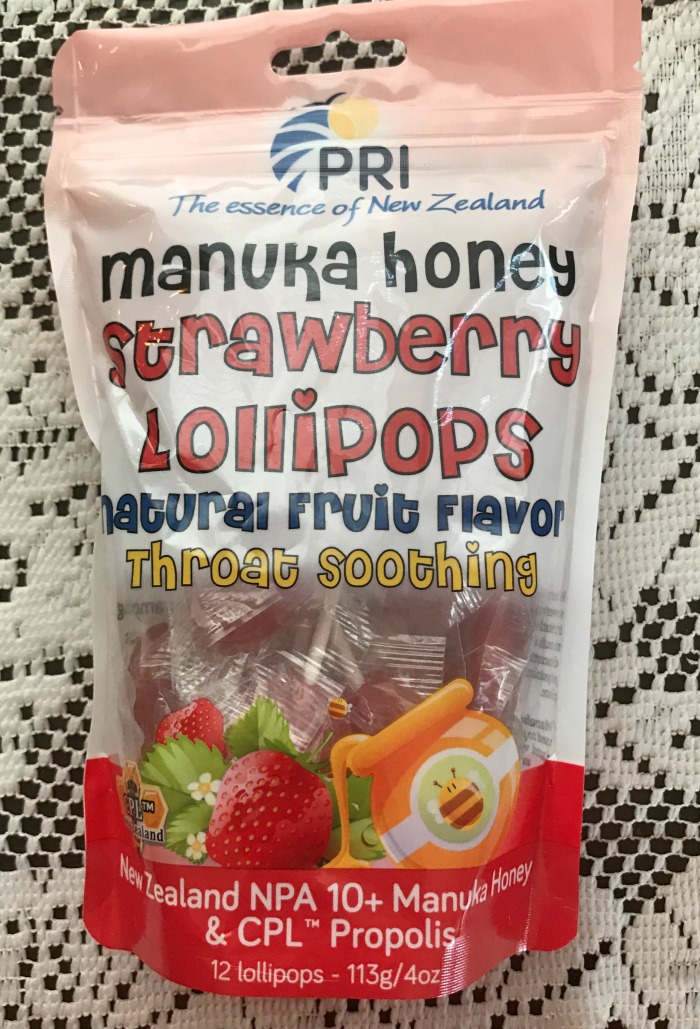 Children's Manuka Honey Lollipops – Strawberry
All children love lollipops, but PRI's Children's Lemon & Honey Lollipops are special! These yummy lollipops offer the health benefits of Propolis & Manuka Honey to help fight off infections. The kids can enjoy the delicious flavor while you enjoy knowing they are a getting the health benefits!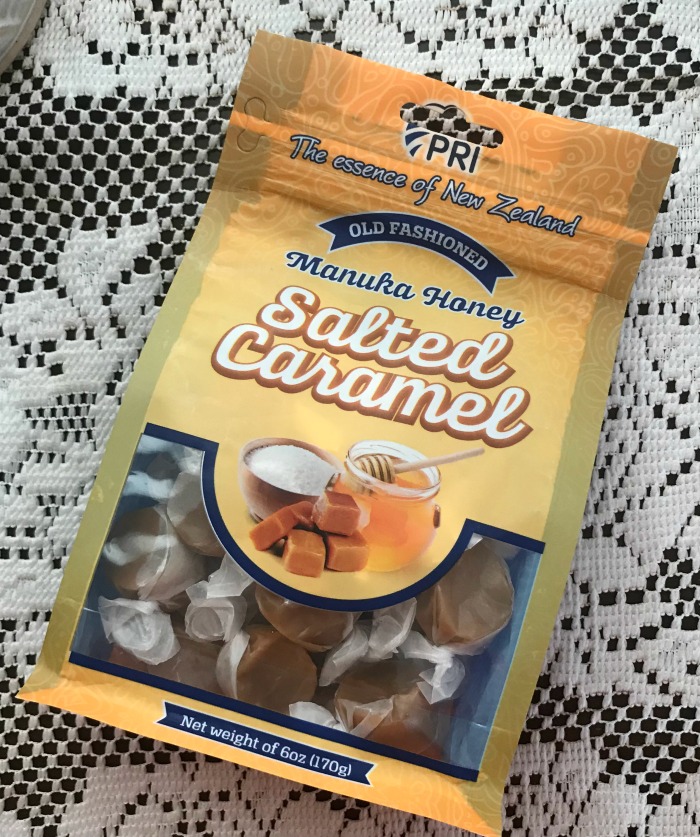 Manuka Honey Salted Caramels
If you love caramel then you will certainly enjoy the mouth-watering deliciousness of PRI's Manuka Honey Salted Caramels! They are so good it's hard to put them down! These Manuka Honey soft chews are a taste sensation and packed full of flavorful goodness.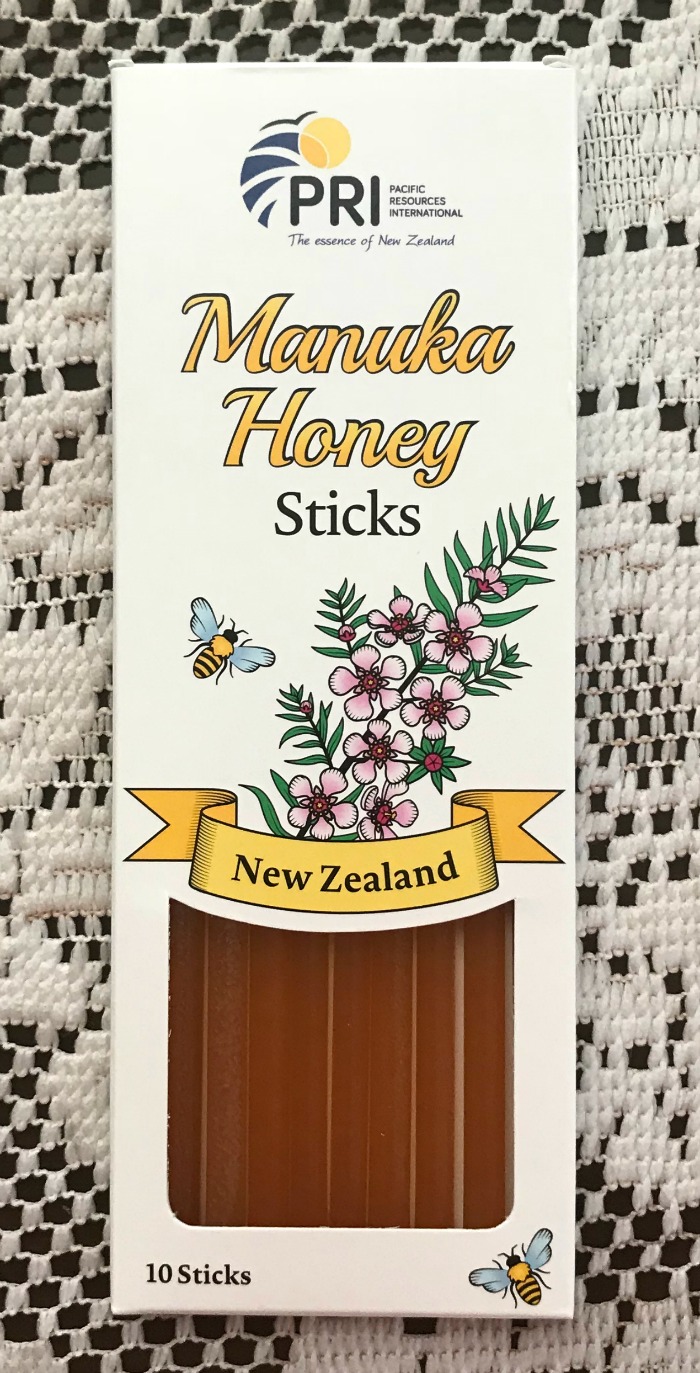 Manuka Honey Sticks
For a great alternative to candy, PRI's Manuka Honey Sticks are perfect! Not only are they yummy and nutritional! Kids love them and they are great for lunchbox treats or after school snacks.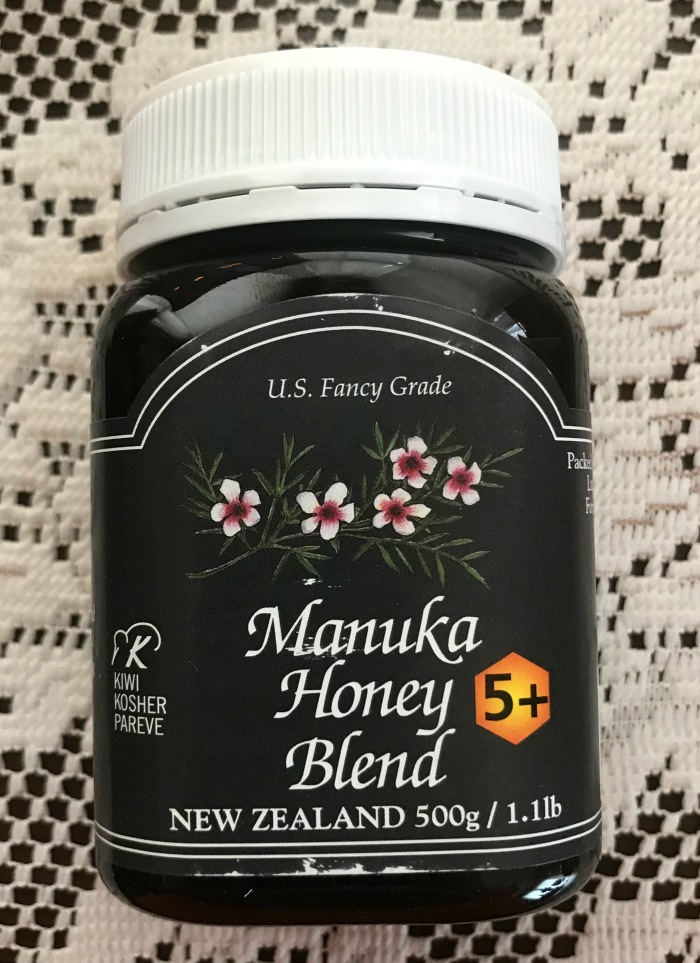 Manuka Honey Blend 5+ – 1.1 lb. Jar
The benefits of Manuka Honey are many AND it has a fabulously rich floral flavor! Manuka Honey is the only honey found so far that exhibits non-peroxide activity. This makes the honey a powerful digestive aid, assisting with allergies and immune defense. It is also a potent anti-bacterial agent when used topically for minor wounds and burns. In addition to its digestive and anti-bacterial benefits, it is mouth-wateringly delicious!
ShopPRI on Amazon.com.
Are You Ready to try these Manuka Honey Treats?
Head on over to shoppri.com to shop and remember to use discount code: Treats15 at checkout to receive 15% off your order and FREE shipping!
Connect socially with Pacific Resources International